Women's Leadership Forum
April 20, 2020 - April 21, 2020
The Palmer House Hilton
Chicago, IL
Women's Leadership Forum has been cancelled. All registrations will be automatically refunded to the credit card used to register. If you paid by check the refund will be issued by check to the address on your invoice. Please allow 21 business days for all refunds to be processed.
ELFA Coronavirus Update
Due to growing health concerns related to the COVID-19 coronavirus, ELFA has postponed or cancelled a number of upcoming events. These changes are in keeping with guidance from the Centers for Disease Control and Prevention, which as of March 16 is urging a nationwide halt to gatherings of more than 50 people for the next eight weeks. We are monitoring health professional advice and updates from the CDC and WHO regarding the COVID-19 coronavirus and following the guidelines from these agencies and local health departments, and will make any necessary modifications to our event schedule as needed to ensure the health and safety of our members, staff, vendors and others. For questions regarding ELFA events, please email
meetings@elfaonline.org
.
See details here
Leadership Development for Women at All Stages of an Equipment Finance Career.
Program Highlights
The ELFA Women's Leadership Forum will feature dynamic speakers and offer time for attendee interaction and networking with other industry leaders. You'll leave this event with valuable insights and powerful tools to enhance your career.
Grow your leadership skills
Improve your professional performance
Build relationships and make new connections

Who Should Attend?
This event is open to anyone who would like to attend. There are no registration restrictions for the Women's Leadership Forum this year. ELFA is offering member and nonmember pricing in order to accommodate all who are interested in this fantastic event!
Sponsorship Opportunities
Sponsorships provide invaluable exposure for your company. Contact Steve Wafalosky at 440-247-1060 or
stevew@larichadv.com
if you are interested in supporting the ELFA Women's Leadership Forum.
Registration Fees
| Price Description | Amount |
| --- | --- |
| ELFA Members | $775.00 |
| Non Member Attendee | $1500.00 |
| Speaker/Panelist - ELFA Member | $495.00 |
| Speaker/Panelist - ELFA Non Member | $495.00 |
| Women's Council Members | $495.00 |
Available Functions
Monday - April 20
7:00 pm - 9:00 pm
Dine Around - Community Table Dinner Group

Tuesday - April 21
6:15 am - 7:15 am
Yoga Class

$25.00
Speakers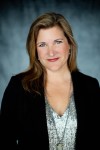 Kelly Accetta
Consultant
Truth-Coach
Kelly Accetta is an internationally recognized author, motivational speaker and life coach. Her trainings come from experiential learning and years of personal growth and development. Throughout her career she has recruited and trained sales teams strong enough to be a consistent top producer. She also co-created one of the most effective training programs in the industry of Direct Marketing that has developed top producers and trainers that now span 6 continents and over $1 billion dollars in revenue for those companies. Her ability to engage and inspire sales teams around the world has led to sustained< growth and market retention that is unparalleled. Her study of human behavior over the last 25 years has produced an ability to train in sales, management and leadership like no other, and do it in a fun upbeat way while still getting results.
---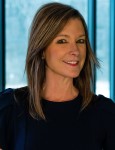 Martha Ahlers
President
United Leasing & Finance
Martha Ahlers is President of United Leasing & Finance. She has over 20 years of commercial leasing experience and started with the company in 1996. Ms. Ahlers holds a Bachelor's Degree in Economics from the University of Illinois. She is involved in numerous civic and community organizations including the Ronald McDonald House Charities, Evansville Executive Forum, Tri State MS Association Board, and Carver Community Daycare. She has previously served on the Equipment Leasing and Finance Foundation Board of Directors, and is currently Chair of the Equipment Leasing and Finance Association (ELFA) Board of Directors.
---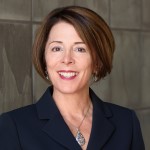 Deborah Baker
Head of Worldwide Leasing and Finacing
HP Inc.
As Head of Worldwide Leasing and Financing, Deborah Baker is responsible for driving contractual business growth through an optimized, profitable multi-vendor leasing and financing Go to Market (GTM) solution.
Deborah is a finance veteran with almost 30 years' experience supporting captive and vendor financing. She joined HP from Cisco Systems Capital Corporation where she served as Senior Director, Global Portfolio Services, supporting a $12B Global Portfolio of ~5000 lease and loan customers in over 100 countries, maximizing sales enablement and ensuring fiduciary responsibility.
Prior to joining Cisco Capital in 2011, Deborah spent 10 years with Hewlett-Packard Financial Services at their headquarters in New Jersey supporting end user financing products in the US, Canada and US Public Sector as well as internal (embedded lease) financing products. Prior to Hewlett-Packard Financial Services, she held a variety of roles with CIT (formerly AT&T Capital), including roles in Business Development, Sales and Operations. As a Six Sigma Champion and Talent Ambassador, Deborah is passionate about Process Improvements, Learning and Development and Talent Management.
Deborah is a member of the Board of Directors for the Equipment Leasing and Financing Association (ELFA), the Chair of the ELFA Women's Council, and a member of ELFA Equality. In addition, Deborah is a member of the Editorial Board of The Monitor publication, The Independent Voice of Equipment Finance. In 2019, she was named one of the Top Women in Equipment Finance by The Monitor.
Deborah holds a BS in Business Administration and an MBA from Fairleigh Dickinson University in Madison, NJ. She currently resides in Chapel Hill, North Carolina with her husband Chris. Their son Griffin is studying Cybersecurity at the Southern New Hampshire University. Outside of work, Deb enjoys hiking, bicycling and cooking.
---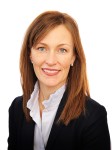 Maureen Carr
Managing Director
Pacific Western Bank
Maureen Carr is Managing Director of Pacific Western Bank's Corporate Asset Finance business. She is responsible for all aspects of the Corporate Asset Finance Group including strategic direction, business development, credit, asset management and operations. Maureen was a senior member of the nine-person group that joined CapitalSource in 2010 from Tygris Asset Finance where she was Senior Vice President and served as Director of Capital Markets. Prior to her tenure with Tygris, Maureen held various positions at RBS Asset Finance including Director of Capital Markets and Credit Manager. Earlier in her career, Maureen worked at Heller Financial in the Commercial Equipment Finance Division as a Senior Credit Analyst. She holds a bachelor's degree in accounting from Marquette University.
---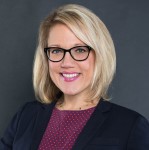 Jennifer Fanz
Director of Sales, US Healthcare
DLL
Jennifer Fanz, Director of Sales, US Healthcare, at DLL, is an experienced sales leader with demonstrated success in the financial services industry. She is well versed in sales, strategic planning, business development, sales management and general management.
Jennifer earned her Bachelor of Science degree with a focus in Management from Rutgers, The State University of New Jersey-Camden, and she has been part of the DLL team since April 2000. Jennifer is an active member of Equipment Leasing and Finance Association (ELFA), with service on the Emerging Talent Advisory Council and Women's Council. Jennifer is also the DLL US (Wayne, PA) Chapter Lead for N.O.W., the Network of Women.
---

Lori Frasier
Chief Human Resources Officer
CPI Card Group
Lori Frasier is the Chief Human Resources Officer of CPI Card Group. She has over two decades of experience in the financial services industry. Before joining CPI Card Group in 2019, she worked at Key Equipment Finance. She joined Key in 2003 in global human resources management. She served as Senior Vice President of Human Resources and Administration before being promoted to Senior Vice President of Strategic Services in 2009, and Senior Vice President of Strategy and Performance Management in 2013. Prior to joining Key, she held positions at First Data/Western Union.
---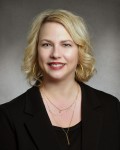 Andrea Hart
Global HR Director
Caterpillar Financial Services Corporation
Andrea Hart serves as the Global Human Resources Director for Caterpillar Financial Services Corporation (CFSC). Andrea has responsibility for leading CFSC's human resources team globally with a specific focus on building upon the strong culture and preparing it for the future. Additionally, she emphasizes talent development for the organization, and champions diversity and inclusion.
Andrea has deep human resources expertise and has held numerous HR leadership positions within Caterpillar along with operations positions.
Andrea received her Bachelor of Arts degree in Communications from Eastern Illinois University and her Master of Business Administration (MBA) from Millikin University. She also attended Caterpillar's Leadership Excellence in Accountability and Development (L.E.A.D.) program, known as – Powering Up.
Andrea is also a Board Member for the Middle Tennessee Boys and Girls Club.
---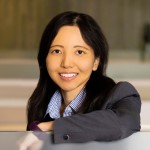 Xiang Ji
Commercial Risk Manager
Toyota Industries Commercial Finance, Inc.
Xiang Ji is Risk Manager of Toyota Industries Commercial Finance. She leads the risk management department, which develops strategies and tools to govern risk-taking activities in order to help Toyota to achieve long-term business objectives. Prior to Toyota, Xiang held various management consulting positions with PwC and Accenture. She holds double Bachelors' degrees of International Relations and Computer Science from Renmin University of China, and a Master degree of Economics from Boston University. Xiang is an active member of ELFA, and is currently serving as a member of Emerging Talent Advisory Council (ETAC).
---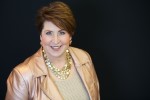 Grace Killelea

Half the Sky Leadership Institute, Inc.
Grace Killelea is the CEO & Founder of the GKC Group. For over 30 years, Grace has been keenly focused on developing, supporting, mentoring, coaching and connecting leaders. An accomplished human resource and talent executive, Grace retired as a SVP from a Fortune 30 company, and in 2013, founded the GKC Group, a leadership development firm with programs designed for high potential men and women. Now in their 6th year, GKC Group programs have graduated over 1300 leaders from 120+ partner companies. In 2016, her book The Confidence Effect was published and was listed as a Top 10 Book for 'Women in Business' on Amazon.com and was also noted as 'one of the most important new business books' by Inc.com. Today, more than 25,000 books have been sold.
---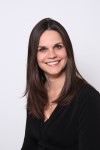 Julie Pray
VP Operations
Midland Equipment Finance
Julie Pray is Vice President of Operations at Midland Equipment Finance, a division of Midland States Bank. Over the last 16 years, she has spent time in numerous roles in the industry including documentation, sales support and management at four organizations. In 2018, Julie helped form Midland Equipment Finance. Her primary responsibilities include setting policies and procedures, developing strategy, monitoring the customer experience and driving the vision of the bank. Julie holds a Bachelor's degree in Psychology from Missouri State University.
---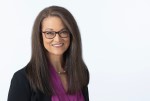 Deborah Reuben, CLFP
Founder & CEO
TomorrowZone
Deborah Reuben, CLFP, is Founder and CEO of TomorrowZone, a future-focused technology strategy consulting firm. A strategic advisor, author, and speaker, she works to inspire new thinking and explore the art of the possible through her extensive technical knowledge, equipment finance experience, and passion for challenging the status quo. Specializing in industry trends and strategic direction, with a holistic and relatable approach, she guides leaders who want to capitalize on the latest innovations to stay ahead of industry disruption.
She has broad equipment finance and professional background in both financial services (Wells Fargo and TCF) and the software industry (HCL and Linedata Capitalstream) and led many innovation initiatives, including the team that won the 2007 ELFA Operations and Technology Excellence Award.
A member of ELFA's Board of Directors, Monitor's Editorial Board, she also chairs the ELFA's Technology Innovation Working Group and co-launched the Disrupted+ conference series with Monitor. She is the author of The Certified Lease and Finance Professionals' Handbook, 6th - 8th editions, and recipient of both the CLFP Foundation Cindy Spurdle Award of Excellence and the ELFA Michael J. Fleming Distinguished Service Award. Monitor Magazine profiled her as one of the fifty most influential women in the industry.
---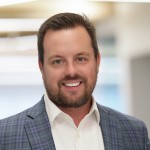 Alan Sikora, CLFP
CEO
First American Equipment Finance, an RBC / City National Company
Alan Sikora is the CEO of First American Equipment Finance, a wholly-owned subsidiary of City National Bank, an RBC Company. Alan joined First American in 2002 and has held various roles of increasing responsibility in credit, operations, sales and sales leadership. Alan holds a Bachelor's degree in Economics from the University of Rochester. He completed his MBA at the University of Rochester's Simon School of Business with concentrations in Finance and Entrepreneurship. He holds a Certified Leasing & Finance Professional designation and sits on the advisory board for the Rochester Institute of Technology's business school. Alan has been active in the ELFA since 2002, was elected to the Financial Institutions Business Council Steering Committee in 2013 and became Chair of the committee in 2014. Alan currently serves as a member of the ELFA Board of Directors.
---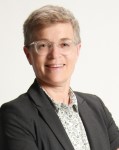 Kelly Skalicky
President & CEO
Stearns Bank NA-Equipment Finance Division
Kelly Skalicky is the President, CEO, and Board Director of Stearns Bank, N.A. She is the daughter of Stearns Bank founder and current Chairman, Norm Skalicky, and she's spent her career practicing law and working in the banking industry. Her introduction to banking goes back to her early childhood when she insisted on tagging along with her father to his office every Saturday morning, then returning home with his junk mail to "play banker".
Kelly earned her juris doctorate from William Mitchell College of Law through its night school program, which allowed Kelly to begin learning the law as a law clerk at the Hennepin County Public Defender's Office. While still in law school, Kelly had the unique honor and opportunity to be selected to serve as law clerk to The Honorable Michael J. Davis, prior to Judge Davis being appointed in 1994 to the United States District Court for the District of Minnesota, and later serving as Chief Judge of the District Court from 2008 to 2015.
After earning her law degree and practicing in the areas of business litigation, commercial law, Indian law, and commercial transactions, Kelly began rising through the ranks at Stearns Bank by serving as legal counsel and being designated General Counsel in 2011. Kelly was promoted to President in 2018 and became CEO in 2019. As President and CEO, Kelly is focused on driving continued growth through innovative niche financing, technology-banking, and an unwavering commitment to finding a way to "Get the Job Done!"
---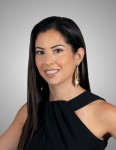 Michelle Speranza
SVP, Chief Marketing Officer
LEAF Commercial Capital Inc.
Michelle Speranza joined LEAF Commercial Capital, Inc. as marketing manager in 2005 and advanced to vice president of Marketing before taking on her current role as Senior Vice President, Chief Marketing Officer in 2018. Speranza is responsible for strategic marketing and branding, as well as for ensuring close alignment between marketing and sales functions. Leading LEAF's expansion into the business finance space, accelerating efforts to integrate advanced marketing and sales automation technologies into operations, and collaborating with the LEAF executive leadership team to develop LEAF's broader strategic growth plan are central to her role.
---

Scott Thacker, CPA, CLFP
Chief Executive Officer
Ivory Consulting Corporation
Mr. Thacker is the CEO of Ivory Consulting, the software and consulting company that has helped define the modern equipment finance industry with SuperTRUMP, the proven solution for modeling and pricing equipment leases and loans. Scott is Chair of the Equipment Leasing & Finance Foundation, Chair of ELFA Equality and a member of the ELFA Financial Accounting Committee.
He was previously a member of the ELFA Board of Directors and of the Association's Operations and Technology Committee for five years, three of them as Chair, as well as the co-director of the Foundation's Research Committee.
Throughout his more than 30-year international career, Scott has helped transform businesses through product and service innovations, new business initiatives, M&A activities, and financial transactions.
Prior to joining Ivory Consulting, Scott was a partner at Accenture and founding member of the management consulting group focused on providing solutions to the North American equipment leasing and asset finance industry. Previously, he was instrumental in creating Oracle's now widely used Oracle Lease and Finance Management software application, and with American Airlines, where he was involved in executing aircraft, equipment and real estate leases as well as other financial transactions. Scott was a founding member of both AMR Consulting Group, an affiliate of American Airlines, and AT&T Solutions, a division of AT&T.
Scott received an M.B.A. in Finance from The Wharton School of the University of Pennsylvania and a B.S. in Accounting from the Wake Forest University. He is a CPA and CLFP.
---
Jill York
President, Head of Equipment Finance & Leasing Solutions
Fifth Third Bank
Jill York is President, Head of Equipment Finance and Leasing at Fifth Third Bank. York joined Fifth Third Bank in 2019 through its acquisition of MB Financial Bank, N.A. ("MB Financial Bank"). There she was Executive Vice President, Specialty Banking and Mergers and Acquisitions. She was responsible for a portfolio of business including Wealth Management, Card Services, Leasing and Indirect Lending, a position she held since April 30, 2016. York was also a director of MB Financial Bank.
From November 2001 to April 2016, York served as Chief Financial Officer of MB Financial, Inc. Prior to the MB Financial, Inc. and MidCity Financial Corporation merger in 2001, York served as Senior Vice President, Chief Financial Officer, and a director of Manufacturers Bank, which she joined in 2000.
York previously served as a partner with the public accounting firm of McGladrey and Pullen LLP. She was in public accounting for 15 years and is a member of the Illinois CPA Society.
She has a bachelor's degree in Accounting Cum Laude from Illinois Wesleyan University. She also received an MBA from the University of Chicago with a concentration in Finance. She is a member of the Board of Trustees for Illinois Wesleyan University and Chairs its Audit Committee.
---
Nahid Zamir
SVP, Sales Operations
CIT
---
Sponsors
Caterpillar Financial Services Corporation
Headquartered in Nashville, Tenn., Caterpillar Financial Services Corporation is the financial arm of Caterpillar Inc., a Fortune 50 company, a technology leader and the world's largest manufacturer of construction and mining equipment, natural gas and diesel engines, and industrial gas turbines.
---

DLL
DLL (previously known as De Lage Landen) is a global financial solutions partner. We work with equipment manufacturers, dealers, and distributors in nine vertical industries and 36 countries. We deliver original, integrated financial solutions to support the complete asset life cycle, including leasing, vendor finance, commercial finance and remarketing. In addition, we offer mobility solutions, factoring and consumer finance. DLL is a fully-owned subsidiary of Rabobank Group.
---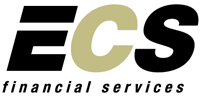 ECS Financial Services, Inc.
ECS Financial Services is one of only a few CPA firms in the United States that specializes in providing portfolio management, accounting, tax, and management advisory services to the equipment leasing industry. Our lease management team of highly skilled accountants and tax specialists are experienced in providing quality professional service in the management of lease portfolios, and their efforts are enhanced by the state of the art, industry-specific software we utilize.
ECS Financial Services provides lease management services including accounts receivable billing and collections, preparation of monthly gross investment, lease income and residual schedules, as well as a variety of useful management reports, book and tax depreciation tracking, and other related needs.
ECS Financial Services provides accurate and timely reports that enable management to make sound decisions, and develop strategies for the optimum management of their portfolio and business. ECS also prepares multiple state sales tax, and personal property tax returns for each jurisdiction involved, including tracking of due dates.
In addition to our portfolio management services, ECS Financial Services can also maintain your general ledger and other accounting records, and prepare financial statements and income tax returns, including multiple state returns, for business entities and individuals. If you would like to retain the services of your current accountant, ECS Financial Services will provide journal entries and other relevant accounting data to your in-house accountant or independent accounting firm for their use in preparing financial statements and income tax returns.
ECS Financial Services caters to leasing companies who need to satisfy all of the accounting and reporting requirements of their portfolio, but either cannot justify the cost of an in-house staff with all of the skills and experience necessary to meet those needs, or simply don't want the pressures of handling these responsibilities in-house. We can provide the flexibility and assistance necessary to meet your back-office needs. Additionally, our services are not a bundled package; you are able to select which services you feel would be most beneficial to your organization.
Outsourcing the management of your lease portfolio to ECS Financial Services will result in cost savings by providing your company with all of the resources of a team of experts without the overhead. We are the single solution to all of your lease accounting and reporting needs. Let us put our experience to work for you wherever it is needed in accounting, income tax and lease portfolio management.
---

Farm Credit Leasing
Farm Credit Leasing is a wholly owned subsidiary of CoBank, a national cooperative bank serving vital industries across rural America. CoBank is a proud member of the Farm Credit System and specializes in providing financing to farmers, ranchers, cooperatives, agribusinesses, rural communications, energy and water companies, Farm Credit associations and other businesses serving rural America.

---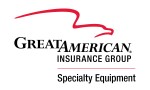 Great American Insurance Group
Great American Insurance Group provides tailored equipment programs to businesses across the U.S. and Canada. Businesses rely on Great American to not only reduce risk but also to help drive their profitability while meeting the needs of their customers.
Our programs include:
• Equipment Physical Damage Programs
• Commercial Vehicle Programs
• Risk Management Programs
• Insurance Tracking Service
Great American Insurance Group has roots going back to 1872 with the founding of its flagship company, Great American Insurance Company, which has continuously earned an "A" rating or higher by A.M. Best for more than 100 years (affirmed September 11, 2019).
The property and casualty insurance operations of Great American Insurance Group, headquartered in Cincinnati, OH, focus on specialty insurance products for businesses. Great American Insurance Group members are subsidiaries of American Financial Group (AFG), a Fortune 500 company.
---

Hanmi Bank
Hanmi Bank is a $ 5.5 Billion dollar bank with headquarters in Los Angeles, CA. The Equipment Leasing Group is a boutique funding partner to a select number of originators. We tailor programs to meet the needs of our partners and their clients. Hanmi has the experience to develop the right structure for you.
---
IDS
IDS is the leading global provider of software and solutions for the asset and equipment finance industry. Its software streamlines the entire asset finance process, from origination to portfolio management to end-of term. Deployed in your datacenter or available through the company's 100% software as a service (SaaS) offering, IDS solutions integrate seamlessly into any asset finance ecosystem. IDScloud delivers best-in-class asset finance software which is scalable, flexible and accessible to banks, independents and captives of all sizes. Headquartered in Minneapolis, MN, the company also has offices in the United Kingdom, Australia, Singapore and India so customers can benefit from the collective best practices of its large, global user community.
---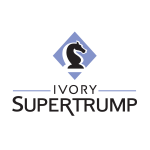 Ivory Consulting Corporation
For over 35 years, Ivory Consulting Corporation has been the leading provider of equipment lease and loan software, software customizations and consulting services for the equipment finance industry. Ivory's flagship product, SuperTRUMP, is the proven solution for modeling and pricing complex leases and loans and is trusted by 7 of the Monitor top 10 companies. Ivory Consulting Corporation is privately held and headquartered in Walnut Creek, CA. Contact Ivory to see how our proven expertise can help to improve the performance and profitability of your lease and loan portfolios.
---
Key Equipment Finance
As a division of KeyBank National Association, Key Equipment Finance (KEF) manages approximately $13 billion in assets and acquires $6 billion in equipment annually. The company has major management and operations bases in Denver, Colorado (headquarters), Albany, New York and Toronto, Canada.
Through approximately 400 financing professionals nationwide, KEF delivers a wide array of business-to-business equipment financing solutions to organizations of many sizes and types, focusing on four distinct markets:
Businesses of all sizes in the U.S. (from small business to large corporate)
Equipment manufacturers, distributors and value-added resellers
Federal, provincial, state and local governments as well as other public sector organizations
Lease advisory and syndications support for corporations looking to optimize risk and revenue
---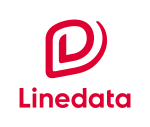 Linedata Lending and Leasing
Linedata is a global solutions provider dedicated to the investment management and credit community with close to 1300 employees in 20 offices around the globe. Linedata is at the service of the Equipment Finance industry and applies its market and client insight to provide innovative and flexible mission-critical software and services that help its clients grow in over 50 countries.
Linedata Lending and Leasing provides loan and lease origination, back-office accounting and portfolio management solutions that enable lenders and equipment lessors to compete more effectively, manage costs, monitor regulatory compliance, and optimize the customer experience.
---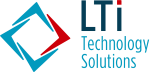 LTi Technology Solutions
LTi provides an end-to-end equipment finance life-cycle management solution, ASPIRE, that flexibly manages a contract from lead management through termination. ASPIRE is designed with a workflow orientation that focuses on standard business processes, integrating the data required by those processes and automating, tracking and streamlining processes intuitively, by each individual end user.

The end result to the customer is a comprehensive view into their entire enterprise, allowing for: better visibility into accounts, better customer service, improved efficiencies and a more intuitive decisioning process. Ultimately, a more fluid transaction life cycle brought on by having a true end-to-end system.

LTi remains committed to offering flexible solutions designed to meet the needs of their clients now and into the future. LTi's goal with its flexible architecture is to accommodate all types and sizes of equipment finance companies including: small, middle market ticket sizes, small and large portfolios, captives, financial institutions and independents.
RECENT ENHANCEMENTS:
A stream-lined doc tag and electronic signature process
Next generation documentation
Data conversion enhancements
An advanced web portal
Added product integrations

The benefit LTi's flexible architecture brings to its customers is the ability to take their business in any direction they choose while still utilizing the same system. LTi's larger and more diverse client base also means a more robust set of features and solutions.
SYSTEM CONFIGURATION:
LTi's solutions can be deployed in house or in a hosted environment.
---

Moritt Hock & Hamroff LLP
Moritt Hock & Hamroff LLP is a full-service, AV- rated commercial firm with 19 areas of practice and 70+ attorneys located in our NY offices on Long Island and in Manhattan. We have attained a national reputation over the past 35 years, representing members of the equipment leasing and finance industry including asset-based lenders, finance and leasing companies, banks and independent companies of varying size and specialty. Some of the largest, most well-known companies in the industry rely on us for services that include drafting, negotiation and structuring of loan and lease agreements, creating and documenting specialized programs, transactions and portfolio sales, capital markets, formation, purchase and sale of leasing companies, as well as workouts, litigation, creditors' rights and bankruptcy representation.
---

Odessa
Headquartered in Philadelphia, USA, Odessa is a software company exclusively focused in the leasing industry. Odessa provides the LeaseWave system and Odessa platform to power a diverse customer base of leasing companies globally. LeaseWave is a powerful, end-to-end, extensible solution for lease and loan origination and portfolio management. The platform further provides rich feature sets including low-code development, test automation, reporting and business intelligence to ensure organizations can more effectively align business and IT objectives.
---

Stonebriar Commercial Finance
Stonebriar Commercial Finance is an Eldridge Industries portfolio company established in 2015 and based in Plano, TX.
In partnership with its parent, Stonebriar is building a world class, multi-billion dollar platform of commercial loans and leases. We are a large-ticket commercial finance and leasing company established to take advantage of the compelling industry and investment opportunities in the equipment finance industry. At year end 2019 Stonebriar was the 35th largest leasing company the 2nd largest private independent leasing company and 1st in efficiency as measured by volume per employee. We specialize in transactions for businesses in a wide variety of industries, of various sizes and credit profiles. Stonebriar leases and finances assets located primarily in North America and select other jurisdictions worldwide currently through 4 distinct platforms— Commercial Finance, Aviation Capital, Rail Leasing, and Real Estate Group, a provider of SBA-supported solutions.
When choosing a lender for your business, it is important to select a provider with the knowledge and expertise to properly structure a solution that is right for your needs. At Stonebriar, each member of our team has on average 25 years of experience in structuring, underwriting, documenting and funding loan and lease transactions.
We offer debt and lease structures including loans, capital leases, true leases, TRAC leases, sale/leasebacks and other structures tailored to meet the specific needs of our customers. We specialize in transactions with terms of 3 to 30+ years and sizes of $5 million to $50+ million. We will consider all types of tangible assets as collateral.
Eldridge grows diversified businesses with a focus on Insurance; Credit; Technology; Real Estate; Sports and Media; and Consumer. In particular, the firm seeks to build and grow businesses led by proven management teams that have demonstrated leadership and experience to scale an enterprise. Eldridge is headquartered in Greenwich, Connecticut, with additional offices in Beverly Hills, New York, and London. To learn more about Eldridge please visit www.eldridge.com.
---
Forum Location
The 2020 ELFA Women's Leadership Forum will be held at the Hilton Palmer House in Chicago, located at 17 E Monroe St, Chicago, IL in the popular theatre and financial district of Chicago and near Millennium Park.
Hotel Information
A block of rooms is being held for attendees of the 2020 Women's Leadership Forum at the Hilton Palmer House. A special conference rate of $269 plus tax, single/double occupancy, is offered to attendees. Check in time is 3:00pm, and check-out time is 11:00am. Please call Reservations at (312) 726-7500, provide your arrival and departure dates and mention ELFA Room Block in order to receive the ELFA group rate.
Online Hotel Reservations
You may reserve your hotel room online through the customized reservations link at:
https://book.passkey.com/e/49931689
.
Make Hotel Reservations by
Sunday, March 29, 2020
! Reservations after this date are based on availability and may be at a higher rate. If you would also like to attend a Best Practices Roundtable or the 32nd Annual National Funding Conference, you will need to make separate reservations and contact our personal hotel contact, Yadira Quintanilla at Yadira.Quintanilla@hilton.com for assistance.
Getting There
The Hilton Palmer House is located in the popular theatre and financial district of Chicagoland. Approximately 18 miles from Chicago-O'Hare International Airport, 11 miles from Chicago Midway Airport.
If renting a car, the Hilton Palmer House has valet parking and self-parking from $47 per day.
Visiting by Metro - When taking public transportation from O'Hare International Airport, take the Blue Line train to Monroe/Dearborn stop. Take Monroe east to the hotel. The Palmer House is on the south side of the street. From Midway Airport, take the Orange Line from Midway to downtown. Get off at the Adams/Wabash stop. The Palmer House is located on the west side of Wabash Avenue.
For additional transportation information, please visit the hotel website at
Hilton Palmer House Transport
.
If you would like information on exhibiting at this conference, please contact Steve Wafalosky at
stevew@larichadv.com
or 440.247.1060.
If you would like information on exhibiting at this conference, please contact Steve Wafalosky at
stevew@larichadv.com
or 440.247.1060.
If you would like information on exhibiting at this conference, please contact Steve Wafalosky at
stevew@larichadv.com
or 440.247.1060.
If you would like information on exhibiting at this conference, please contact Steve Wafalosky at
stevew@larichadv.com
or 440.247.1060.
If you would like information on exhibiting at this conference, please contact Steve Wafalosky at
stevew@larichadv.com
or 440.247.1060.
If you would like information on exhibiting at this conference, please contact Steve Wafalosky at
stevew@larichadv.com
or 440.247.1060.
If you would like information on exhibiting at this conference, please contact Steve Wafalosky at
stevew@larichadv.com
or 440.247.1060.
If you would like information on exhibiting at this conference, please contact Steve Wafalosky at
stevew@larichadv.com
or 440.247.1060.
If you would like information on exhibiting at this conference, please contact Steve Wafalosky at
stevew@larichadv.com
or 440.247.1060.
If you would like information on exhibiting at this conference, please contact Steve Wafalosky at
stevew@larichadv.com
or 440.247.1060.
If you would like information on exhibiting at this conference, please contact Steve Wafalosky at
stevew@larichadv.com
or 440.247.1060.
If you would like information on exhibiting at this conference, please contact Steve Wafalosky at
stevew@larichadv.com
or 440.247.1060.
If you would like information on exhibiting at this conference, please contact Steve Wafalosky at
stevew@larichadv.com
or 440.247.1060.
If you would like information on exhibiting at this conference, please contact Steve Wafalosky at
stevew@larichadv.com
or 440.247.1060.
If you would like information on exhibiting at this conference, please contact Steve Wafalosky at
stevew@larichadv.com
or 440.247.1060.
Site Maintenance
Our system is currently down for scheduled maintenance. Your member services will be available again shortly. Please check back soon.