ELFA 2020 Business LIVE!
October 27, 2020 - October 28, 2020
Online
Washington, DC
Why attend ELFA 2020 Business Live!
At ELFA 2020 Business Live! participants will learn and network on an interactive virtual platform featuring the latest technology tools. The two-day agenda will include expert keynote speakers, focused breakout sessions, unique networking opportunities, an online exhibit hall and more. Participants will have access to a range of benefits, including:
No plane tickets or hotel rooms required—attend from anywhere.
Drastically discounted registration fees and expanded content, so that industry executives representing a wide range of job responsibilities and experience levels can attend.
Formal and informal virtual networking opportunities.
Targeted sessions and interactive discussions with experts on industry hot topics.
Access to recorded sessions for a full year following the event. Attendees can participate in real-time or watch sessions on-demand
A multimedia exhibit hall featuring the latest business solutions.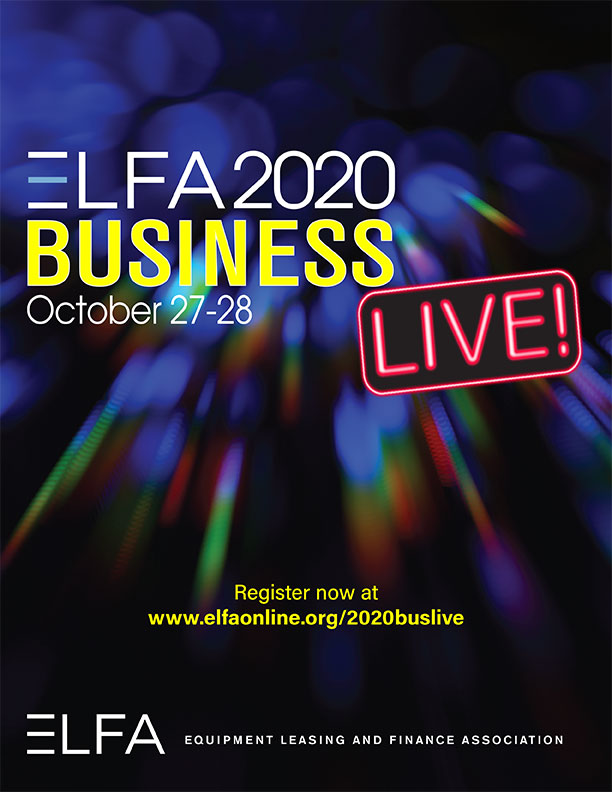 Download Brochure
Available Functions
Tuesday - October 27
4:45 pm - 5:15 pm
Newcomer and First Time Attendee Virtual Reception

Women's Council Virtual Reception

5:15 pm - 5:45 pm
Opening Virtual Reception

Speakers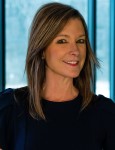 Martha Ahlers
President
United Leasing & Finance
Martha Ahlers is President of United Leasing & Finance. She has over 20 years of commercial leasing experience and started with the company in 1996. Ms. Ahlers holds a Bachelor's Degree in Economics from the University of Illinois. She is involved in numerous civic and community organizations including the Ronald McDonald House Charities, Evansville Executive Forum, Tri State MS Association Board, and Carver Community Daycare. She has previously served on the Equipment Leasing and Finance Foundation Board of Directors, and is currently Chair of the Equipment Leasing and Finance Association (ELFA) Board of Directors.
---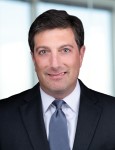 Jonathan Albin
COO
Nexseer Capital
Jon is the Chief Operating Officer of Nexseer Capital, a middle market lessor capitalized by Atalaya Capital private equity funds. He is responsible for all aspects of the company's operations including capital markets, risk, fulfillment, marketing, operations and systems. Jon is a 25 year industry veteran with experience across small, middle and large ticket in both direct and indirect origination models. Prior to Nexseer, he's held roles at Balboa Capital, eLease, 3M and AT&T. He holds a BS in Business from University of Southern California and an MBA from Pepperdine University.
---

Gary Anderson

ELFA Instructor
Gary Anderson, CPA (inactive) is an Independent Consultant. He retired in 2016 from TCF National Bank in the capacity of Senior Vice President and Director of Finance for TCF's Lending companies and was an advisor to the Vice Chairman and President on a wide range of matters including finance, risk management and technology. Mr. Anderson was a former Chief Financial Officer of TCF's leasing companies, Winthrop Resources Corporation and TCF Equipment Finance, and also served in a Chief Technology Officer role during his 28 year career at TCF.
Mr. Anderson served on the Accounting Committee of the Equipment Leasing and Finance Association during the deliberations of the new lease accounting standard ASC 842--Lease Accounting, was a frequent conference speaker and also contributed articles to its publication Equipment Leasing & Finance. He also served as a CFO Roundtable Leader for the AICPA's Healthcare annual conference for several years.
His community involvement includes service on St. Cloud State University's Foundation Board of Trustees (currently Chair) and the Herberger School of Business Advisory Board. He has also served as Treasurer on the Board of Directors of Urban Boatbuilders, Inc., a 501(c) 3 organization whose mission is positive youth development through the building of boats.
He graduated from St. Cloud State University with a B.S. Accounting degree in 1977 and a M.B.A. degree in 1994.
---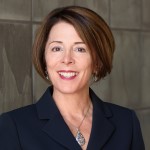 Deborah Baker
Head of Worldwide Leasing and Finacing
HP Inc.
As Head of Worldwide Leasing and Financing, Deborah Baker is responsible for driving contractual business growth through an optimized, profitable multi-vendor leasing and financing Go to Market (GTM) solution.
Deborah is a finance veteran with almost 30 years' experience supporting captive and vendor financing. She joined HP from Cisco Systems Capital Corporation where she served as Senior Director, Global Portfolio Services, supporting a $12B Global Portfolio of ~5000 lease and loan customers in over 100 countries, maximizing sales enablement and ensuring fiduciary responsibility.
Prior to joining Cisco Capital in 2011, Deborah spent 10 years with Hewlett-Packard Financial Services at their headquarters in New Jersey supporting end user financing products in the US, Canada and US Public Sector as well as internal (embedded lease) financing products. Prior to Hewlett-Packard Financial Services, she held a variety of roles with CIT (formerly AT&T Capital), including roles in Business Development, Sales and Operations. As a Six Sigma Champion and Talent Ambassador, Deborah is passionate about Process Improvements, Learning and Development and Talent Management.
Deborah is a member of the Board of Directors for the Equipment Leasing and Financing Association (ELFA), the Chair of the ELFA Women's Council, and a member of ELFA Equality. In addition, Deborah is a member of the Editorial Board of The Monitor publication, The Independent Voice of Equipment Finance. In 2019, she was named one of the Top Women in Equipment Finance by The Monitor.
Deborah holds a BS in Business Administration and an MBA from Fairleigh Dickinson University in Madison, NJ. She currently resides in Chapel Hill, North Carolina with her husband Chris. Their son Griffin is studying Cybersecurity at the Southern New Hampshire University. Outside of work, Deb enjoys hiking, bicycling and cooking.
---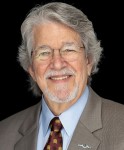 Paul Bent
Senior Managing Director
The Alta Group LLC
Paul Bent is a senior managing director of The Alta Group and head of the firm's Legal Services and Business Quality Assessment Practices. With more than 40 years of experience as an investment banker, equipment leasing CEO, and transaction attorney, Paul has participated in all facets of leasing and corporate financing. As a leader in the consultancy, he provides Alta clients with insight and advice in assessing both strategic and tactical business plans and alternatives, developing and implementing leasing transactions and structures, reviewing business and documentation practices, and analyzing asset-based financing alternatives.
He serves as a testifying expert in legal matters involving leasing, transaction structuring, and contract interpretation; and he provides services as a neutral arbitrator in difficult disputes over leasing and corporate finance. He also works as a professional singer, performing in the Los Angeles area and on multiple motion picture and video game soundtracks, including "World of Warcraft."
He earned his A.B. from UCLA, with highest departmental honors in mathematics and computer science, and his J.D. from Southwestern Law School, where he was an Associate Editor of the Southwestern University Law Review.
---
Abhay Bhootra
Director, Financial Services Investment Banking
Truist Securities
Abhay Bhootra is a Director in Financial Services Investment Banking division of Truist Securities, a corporate and investment banking unit of Truist Financial Corporation. Abhay covers clients in specialty finance sectors including equipment finance, and advises them on capital raising initiatives, mergers & acquisitions, other investment banking services and also provides financing facilities. He has been with Truist since 2011. Prior to Truist, Abhay spent several years at Wachovia and Capital One.
---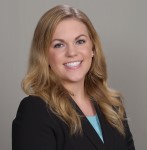 Kaitlin Bonner
Relationship Manager
Farm Credit Leasing
---

Susan Carol
CEO
Susan Carol Creative
Susan Carol, APR, has earned a respected reputation in a worldwide market of equipment finance, healthcare and technology clients. Her Virginia-based agency, Susan Carol Associates Public Relations, Inc., founded in 1989, has served start-ups, major multinational corporations, publishers and expansion-stage firms, as well as trade associations needing full-service public relations, branding or marketing communications campaigns.
With a visionary perspective, Carol continually looks beyond individual projects and considers the "big picture," advising on how client interests are affected by emerging media, cultural and economic forces. Her team – including seasoned strategists, writers, designers and new-media experts – provides counsel on the full spectrum of public relations and marketing needs, from branding and establishing B2B marketing channels to managing communications crises and leveraging the power of new digital and social media communications.
An accredited member of the Public Relations Society of America, Carol is a frequent speaker to national and international audiences on a variety of public relations topics. She is also an ELFA board member, has presented at previous ELFA conventions and currently serves on the association's Communications Committee. In the mid- 1980s, Carol was employed as Director of Communications for the ELFA, then known as the AAEL. Her experience also includes managing corporate and U.S. military communications, having served in a European post early in her career.
Active in her local community, Carol is a board member of the Women and Girls Fund of the Community Foundation in Fredericksburg, Va., and a volunteer for the University of Mary Washington Philharmonic.
Carol received a BA in journalism from Penn State University in State College, Pa. She began her career as a news and feature reporter for print and broadcast media.
---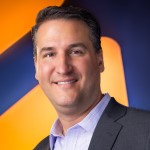 Daniel Castellini
VP Risk Management
Marlin Capital Solutions
Dan Castellini is a Senior Vice President of Data Science & Analytics with Marlin Capital Solutions and has been with the organization for 16 years. Dan successfully introduced credit scoring and automated decisioning to Marlin and continues to leverage new technology and techniques to expand data science throughout the entire organization. Dan is passionate about using data to drive business decisions and automation as the organization continues to scale for future growth. Dan holds a Bachelor's degree in Finance and Accounting from Cedarville University, and an MBA in Finance and Strategic Management from Rutgers University. Dan's passions include getting outdoors to fish, play golf and spend time at the Jersey shore. He is also an avid Philly sports fan.
---

Bill Choi
VP, Research & Industry Services
Equipment Leasing and Finance Association
Bill Choi is the Vice President of Research & Industry Services for the Equipment Leasing and Finance Association (ELFA), the premier trade association representing 575+ member organizations in the $1 trillion equipment finance sector.
Mr. Choi manages research, economic analysis and industry benchmarking metrics. He has been with the association since 2002. He has liaison responsibilities for the ELFA Research committee, Technology Innovation Workgroup, and the Captive & Vendor Finance Business Council Steering Committee.
Prior to joining ELFA, Mr. Choi served as a product manager in the telecommunications and banking industries. He developed and managed products through their product life cycle from development to maturity. He also worked for the American Institute of Architects (AIA) as the director of marketing, with the task of increasing sales of software, increasing attendance to events and membership, market analysis and marketing publications.
Mr. Choi holds the Certification Association Executive (CAE) designation from the American Society of Association Executives. He holds a B.S. in Industrial/Organization Psychology and a Masters in Business Administration.
---
Scott Collier
Chief Administrative Officer
Wells Fargo Equipment Finance
---

Anthony Cracchiolo
President & CEO
U.S. Bank Equipment Finance
Anthony Cracchiolo is a 35-year veteran of the financial industry. Mr. Cracchiolo joined U.S. Bank Equipment Finance in March 2007. He leads and oversees all operations of U.S. Bank Equipment Finance, which is composed of nine business units, delivering products and services through both direct and vendor channels. The direct businesses include: capital equipment, small business, technology finance, government leasing and finance. The vendor channel businesses include office equipment vendor services; healthcare vendor services; manufacturing vendor services; and technology vendor services as well as the division's syndications group.

Previous to joining U.S. Bank, he held the position of Managing Director of CitiCapital Vendor Finance for Business Technology. Mr. Cracchiolo holds a bachelor's degree in management science, computer science and mathematics from City University of New York and a master's degree in computer science from New York Institute of Technology. He is also a graduate of the University of Michigan Executive Program and has served on the board of directors of the Equipment Leasing and Finance Association since 2010 and the development committee of New York City's YMCA since 2012.
---
David Cramer, CLFP
IT Systems Administrator
Amur Equipment Finance
Mr. Cramer is an IT Systems Administrator for Amur Equipment Finance, an Independent lessor ranked number four on the Monitor Top 100 independent lessors list. He has been a member of that company for 9 years.
Prior to joining Amur, David spent seven years with the DiBari Group, a Venture Debt Advisory firm. During his time there he supported the deployment of $1B+ in capital to emerging businesses through out the US.
David is a US. Marine Veteran, having served ten years as an Aviation Electronics Technician on CH-53 Helicopters. he served in several conflicts and humanitarian efforts around the globe during his enlistment.
Throughout his 20 year Career, David has helped many organizations reach their goals through business process improvements, technical innovations, education, and financial transactions.
---
David Cramer, CLFP
IT Systems Administrator
Amur Equipment Finance
Mr. Cramer is an IT Systems Administrator for Amur Equipment Finance, an Independent lessor ranked number four on the Monitor Top 100 independent lessors list. He has been a member of that company for 9 years.
Prior to joining Amur, David spent seven years with the DiBari Group, a Venture Debt Advisory firm. During his time there he supported the deployment of $1B+ in capital to emerging businesses through out the US.
David is a US. Marine Veteran, having served ten years as an Aviation Electronics Technician on CH-53 Helicopters. he served in several conflicts and humanitarian efforts around the globe during his enlistment.
Throughout his 20 year Career, David has helped many organizations reach their goals through business process improvements, technical innovations, education, and financial transactions.
---
David Cramer, CLFP
IT Systems Administrator
Amur Equipment Finance
Mr. Cramer is an IT Systems Administrator for Amur Equipment Finance, an Independent lessor ranked number four on the Monitor Top 100 independent lessors list. He has been a member of that company for 9 years.
Prior to joining Amur, David spent seven years with the DiBari Group, a Venture Debt Advisory firm. During his time there he supported the deployment of $1B+ in capital to emerging businesses through out the US.
David is a US. Marine Veteran, having served ten years as an Aviation Electronics Technician on CH-53 Helicopters. he served in several conflicts and humanitarian efforts around the globe during his enlistment.
Throughout his 20 year Career, David has helped many organizations reach their goals through business process improvements, technical innovations, education, and financial transactions.
---

Diane Croessmann
Director
The Alta Group LLC
Diane Croessmann is currently a Director at the Alta Group where she brings extensive experience in the equipment and financing industry. Her career has focused on designing, deploying and managing equipment leasing, financing and managed services programs both nationally and internationally. Today, she brings that experience to a broad spectrum of clients who require support in examining strategies for market entry, asset management, managed services and a wide range of other activities that focus on developing and optimizing equipment leasing, financing and managed services opportunities.
Before joining The Alta Group, Diane served as the worldwide managing director of Lenovo Financial Services where she designed and implemented a global strategy for their equipment leasing and managed services solutions.
Prior to Lenovo, Diane held multiple domestic and international executive level positions at Xerox where she was primarily involved in the development and deployment of a multi-billion- dollar captive leasing business. Other executive level experience at Xerox included being the comptroller of North America, vice president of customer operations, vice president/director of worldwide strategy, vice president/director of business transformation for the managed services business division, and general manager of leasing and customer business operations for Eastern Europe/Middle East, Latin America and India.
Diane had the pleasure to serve on the board of directors and executive committee of the Equipment Leasing and Finance Association, where she was involved in driving industry awareness for managed services. She is also a recognized industry speaker on topics including changes in lease accounting and migration to managed services offerings.
After graduating from Syracuse University in New York with a bachelor of science degree in accounting and a minor in art, Diane started her early career as a certified public accountant with Ernst and Young. She currently lives in Nashville, Tennessee. In her spare-time she is an avid swimmer, jewelry artist and passionate cook.
---
Thomas Davidson
Executive Vice President
Encina Equipment Finance, LLC
Prior to joining Encina in 2019, Tom held several roles in structured finance and
capital markets, including 16 years at GE Capital where he was Senior Managing
Director and Global Head of Securitization. Tom was also the CFO of two specialty
finance companies, and his earlier experience includes investment banking and
audit. Tom received an MBA from NYU Stern School of Business and a BA from
---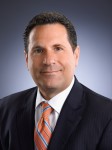 Michael DiCecco
President
Huntington Equipment Finance
Michael DiCecco is Executive Managing Director of Huntington Bank's $6.0 billion asset finance businesses which include: equipment finance, public capital, lender finance, and technology finance. DiCecco, along with a group of colleagues, established Huntington's equipment finance capabilities in 2001 after starting his career at Star Bank (nka US Bank) in 1988. Over the last 30 years DiCecco has earned increasing responsibilities in equipment finance and commercial banking, including leading Huntington's commercial bank for Northeast Ohio from 2005-2008. Businesses under his leadership have achieved record growth in assets, revenues, and profits.
Active in the industry and community, DiCecco, has served on the Equipment Leasing & Finance Association's Membership Committee, Financial Institutions Business Council, and from 2014-2017 served on the ELFA Board of Directors and Executive Committee. Currently, he serves on the Boys and Girls Club of Cleveland Board of Directors and has served on the boards of the Center for Families and Children and the American Heart Association.
DiCecco holds a Bachelor of Science with a concentration in Business from the College of Mount St. Joseph, and he is a member of the Leadership Cleveland class of 2008. He is a passionate advocate for ending cancer by participating and fundraising for the Pelotonia bike ride that benefits The James Cancer Hospital and Solove Research Institute. DiCecco and his family reside in Avon Lake, Ohio.
---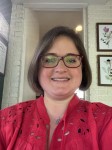 Alexandra Dressman
Counsel
Huntington Equipment Finance
Lexie Dressman is General Counsel at Huntington Equipment Finance. In her role as General Counsel, Lexie provides legal support Huntington's Lender Finance and Renewable Energy Finance verticals. Lexie has been with Huntington since 2015 in various documentation and operational roles.
Prior to joining the Equipment Leasing & Finance industry, Lexie served as a Public Defender for 3 1/2 years. Active in the industry and her community, Lexie is the chair-elect on ELFA's Emerging Talent Advisory Council. She is also a member of the Cincinnati Art Museum Emerging Leaders Council and the Charities Guild of Northern Kentucky.
Lexie has her B.A. in History and Political Science from the University of Kentucky and her J.D. from the Northern Kentucky University Salmon P. Chase College of Law, where she was a Henry Clay Scholar. She enjoys reading, traveling and, most importantly, spending time with her husband, 2 children and 1 dog.
---

Mark Duncan
EVP & GM, Commercial Finance and Corporate Development
Hitachi Capital America Corp.
Mark Duncan is Executive Vice President and General Manager of Commercial Finance at Hitachi Capital America ("HCA"), with responsibility for Vendor Services, Structured Finance, Supply Chain Solutions, and Business Finance divisions. Mark also heads up Corporate Development at HCA, responsible for driving business planning, acquisitions, and strategic marketing across the business.
Prior to HCA, Mark worked 19 years at GE Capital, most recently as Managing Director Corporate Development, responsible for growing GE's commercial finance business via acquisitions, joint ventures, and other strategic transactions; he began his GE career as an Investment Analyst in Corporate Finance.
Mark received his MBA from Northeastern University, BA from Michigan State University, and holds the Chartered Financial Analyst ("CFA") designation; he is also an active ELFA member and has served two terms on the Independent Middle Market Business Council Steering Committee.
---

Erich Dylus
Associate
Vedder Price P.C.
Erich P. Dylus is an Associate in the Washington, DC office of Vedder Price and a member of the firm's Global Transportation Finance team.
Mr. Dylus focuses his practice on transactions involving commercial and business aircraft, aviation regulatory compliance, asset securitizations and general equipment finance.
While in law school, Mr. Dylus was a member of The George Washington International Law Review, worked as a Dean's Fellow and served on the Alternative Dispute Resolution Board and the GW Cancer Pro Bono Legal Project. Prior to joining Vedder Price, Mr. Dylus served as a legal intern to the General Counsel at the U.S. Small Business Administration
---

Jeffry Elliott, CLFP
Sr. Managing Director
Huntington Equipment Finance
Mr. Elliott is Senior Managing Director of Huntington Asset Finance ("HAF") a division of The Huntington National Bank. HAF has five business units; Huntington Equipment Finance, Lender Finance, Huntington Technology Finance, Asset Based Lending & Huntington Public Capital®. Mr. Elliott leads Huntington Public Capital®, which focuses on lending to the municipal, university, school & hospital ("MUSH") entities and more recently launched the Renewable Energy Finance group that focuses on solar, wind, battery and other renewable energy generation projects. Additionally, Mr. Elliott's role includes acting Head of Strategy & Corporate Development for the HAF. In that capacity, he has been responsible for product & marketing strategy, development of new products initiatives, mergers and acquisitions within the HAF. Responsibilities include development and implementation of business strategies to meet profitability & budget goals, portfolio risk management, corporate risk management & compliance, sales efforts, process improvements, hiring, credit decisioning, portfolio monitoring and operations.
Mr. Elliott began his banking career with Security Pacific a Subsidiary of Bank of America in 1993 in the consumer finance division. Prior to Huntington, Mr. Elliott was Vice President with U.S. Bank as Manager of the Indirect Funding Group; he joined Huntington in 2001 as part of the newly established Huntington Equipment Finance Division.
Mr. Elliott specializes in analyzing equipment finance related financial contracts as it relates to wholesale lending activities or merger & acquisition transactions. He is an active participant in the syndication markets, both on the buy and sell side of equipment leasing and loan transactions.
Mr. Elliott holds a Bachelor of Science in Accounting and Finance from the Richard T. Farmer School of Business at Miami University in Oxford, Ohio and a Masters of Business Administration from the Williams College of Business at Xavier University in Cincinnati, Ohio.
Mr. Elliott is a Certified Lease Finance Professional ("CLFP") and was formerly an active member of the CLP Board of Directors. Mr. Elliott was formerly involved with the Mid America Association of Equipment Lessors, where he served as Vice Chairman/Board of Director. Currently he is an active member of the Equipment Leasing & Finance Association. Mr. Elliott is the Chairman of the Equipment Leasing & Finance Foundation and the former Chairman of the Research Committee and a member of the Board of Trustees. Mr. Elliott is also a retired member of the Ohio High School Athletic Association as a High School Basketball & Football Official.
Mr. Elliott enjoys the pursuit of the culinary arts, wine appreciation and collecting and golf, where he is a member of Avon Oaks Country Club. He resides in Bay Village, Ohio with his wife and two children.
---
Jeffrey Emrich
Chief Information Officer
Crestmark Equipment Finance, a division of MetaBank
Jeffrey provides strategic operational and technology guidance for Crestmark Equipment Finance as Chief Information Officer.
Jeffrey has over 20 years of experience managing technology for the equipment finance industry and has been a member of the Operations and Technology Committee of the Equipment Leasing and Finance Association (ELFA) 2014-2016.
Jeffrey earned his Master of Business Information Technology from Walsh College and a B.S. in Computer Science from Central Michigan University.
---

Jonathan Fales
Divisional President
VAR Technology Finance
For more than 34 years, Jon Fales, a senior managing director in The Alta Group, has worked in the information technology and equipment leasing fields. Prior to joining Alta, Jon held numerous positions around the world with IBM Global Financing, including general manager of Asia Pacific South Global Financing and a member of IBM Credit General Business Customer Financing Group, which focused on marketing leases through indirect dealer channels.
Today he leads Alta's consulting practice in information technology markets worldwide. His years of experience in international business development have helped Alta clients launch and manage vendor finance programs in Latin America, Europe, the US and Asia, with a special emphasis on China. Jon also works in benchmarking operations, litigation support and strategic consulting, including market-entry analysis and business case development. His focus in all of his projects is on getting problems solved or opportunities quantified in a way that affects a client's profitability.
A former member of the Equipment Leasing and Finance Association (ELFA) board of directors and executive committee, Jon meets regularly with leasing industry and association leaders to provide direction to the ELFA, define the issues affecting lessors and service providers and determine how to best serve ELFA members. Jon frequently presents at global leasing conferences, writes articles for leading industry magazines and is considered an expert in vendor finance.
---

Michael Fanger
President
Eastern Funding LLC
Michael Fanger is an experienced board member and an accomplished entrepreneur, public company executive, specialty financier, and commercial banker. He is currently Trustee, Treasurer and Executive Committee member of the Woods Hole Research Center, soon to be re-branded as the Woodwell Climate Research Center ("WCRC"). WCRC is a premier scientific research institution, ranked #1 globally the last 4 years consecutively. Formerly Michael was a member the Supervisory Committee of Progressive Credit Union, NY, NY, the most profitable and best capitalized, State Chartered Credit Union in the nation at the time.
In 1997, Michael founded Eastern Funding LLC as a private, independent specialty finance company with a narrow industry focus. Later he took investment from a public Banking company and later sold it to the same Bank (Brookline Bank - "Brookline" – NASDAQ – BRKL) first in part in 2006 and the balance in 2019. With a focus on limited industries, Eastern grew rapidly, efficiently, and profitably, contributing disproportionately to the profits of Brookline while maintaining pristine asset quality. Eastern's traits include an outstanding corporate culture, a highly diverse employee group, long staff tenure, a first rate technology platform, and great prospects.
Beginning at his prior employer, Medallion Funding Corp., NY, NY, a Minority Enterprise. Small Business investment Corporation, Michael has had a special focus and success in assisting first generation, or disadvantaged, small businesses in the inner cities helping them expand and build wealth in a consultative way. Michael is a community banker oriented by industry not georgraphy.
Beginning in commercial banking in 1981 Michael has arranged debt and equity financing for large companies, including his prior employer, and Eastern Funding. He was the principal on M & A and financing transactions at his present employer, and a lead participant on bank financing and securities sales at his former employer.
Mr. Fanger's track record of success has been focused in specialty finance, commercial banking, start-up retail and service businesses, commercial real estate, construction, and financial accounting. Michael's leadership positions afforded him valuable experiences facing many businesses today, such as CEO succession planning, growth strategies, risk management, talent acquisition, regulatory compliance, and financial management.
Michael resides in Moorestown, NJ and Woods Hole, MA. He is a member of the Woods Hole Golf Club.
---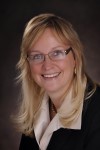 Valerie Gerard
Senior Managing Director & Practice Group Leader- Strategy & Competitive Alignment
The Alta Group LLC
With more than 15 years of management consulting experience, Valerie serves as a strategic business advisor to clients in the equipment leasing and asset finance industry, guiding them on issues including corporate strategy, disruptive operating models, market entry, operational effectiveness, competitive analytics and capital markets strategies. She brings a unique perspective to help clients anticipate the changes occurring in the industry and adjacent markets. Valerie also is a member of Alta's Management Committee.
In addition to being a frequent industry speaker, Valerie serves on the Board of Trustees for the Equipment Leasing and Finance Foundation, the Editorial Board for the Journal of Equipment Lease Financing and was a founding member of the Women's Council for the Equipment Leasing and Finance Association. In 2019, The Monitor named her one of the top 50 women equipment leasing.
Prior to joining Alta, Valerie held senior management roles at CIT, Dow Jones and AT&T Capital. She received a BA from Vassar College and an AMP degree from Harvard Business School.
---

R.A. Golden
CEO
ELFA Instructor & BoCon Consulting
Mr. Golden is the CEO of The BoCon Group, Inc., a training and consulting firm located in Boca Raton, FL. Mr. Golden has spent the last 40 years in the capital equipment leasing and financing industry. He has held positions in sales, sales management and senior management. In addition to a sales and marketing background, he has managed credit, collections and operations personnel, as well as the responsibility for maximizing profitability for his employers. He has worked for banks, insurance companies and independent Fortune 500 lessors.
With a Bachelor of Science in Marketing from Rider University (NJ) and, as a student of equipment leasing and financing, he has developed a thorough understanding and knowledge of the industry. He has conducted numerous training and development courses including financial statement analysis, customer service, sales management, sales motivation, as well as lease and finance structuring.
Mr. Golden has been involved with the Equipment Leasing and Finance Association (ELFA) and its predecessor, Equipment Leasing Association (ELA) throughout his career. He also is an avid photographer operating his studio in Florida.
---
Joseph Granneman
CEO, Principal Consultant
illumination.io
Joe developed a passion and expertise in information security after over 20 years of experience as an IT leader in hospitals, clinics and financial trading institutions. This passion has led me to found illumination.io, a cybersecurity consulting firm in Rockford, IL. He had served most recently as the CIO for Rockford Orthopedic Associates prior to being regional CIO for Adventist Midwest Health. He also served as the Manager of Information Security for Calamos Investments in Naperville Illinois. Previous to these roles, Joe was CTO and CSO for Rockford Health System in Rockford Illinois for over 16 years, which was listed on Hospital and Health Networks Top 100 Most Wired 7 consecutive times.
Joe has become an active author and speaker specializing in the fields of health care information technology and information security. He has written articles for Information Security Magazine and CIO/CSO magazine. He has published the majority of his publications in the last few years with TechTarget, an online security news site. He has limited experience in the leasing and finance industry but have a basic understanding due to my roles in executive leadership.
Joe has been active in many non-profit standards workgroups including the Health Information Security and Privacy Security Working Group for Illinois which developed an early framework for Health Information Exchange. He was also a volunteer for Certification Commission for Health Information Technology (CCHIT) Security Working Group developing standards for ARRA certification of electronic medical records. He has also worked as a volunteer with the Cloud Security Alliance to develop security standards for cloud services.
Joe has a BS from Millikin University and an MBA from Northern Illinois University.
---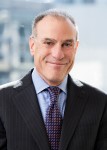 Edward Gross
Shareholder
Vedder Price P.C.
Edward K. Gross is a Shareholder at Vedder Price and a member of the Global Transportation Finance team.
He established the firm's Washington, DC office and has over 30 years of experience representing bank-affiliated and large, independent equipment financing companies in all aspects of equipment finance transactions, including documenting, structuring, negotiating, syndicating and enforcing these transactions. Mr. Gross handles all types of equipment finance matters and structures, including single-investor, leveraged financings, true/ tax motivated leases, synthetic leases, TRAC leases, "bundled" and other vendor-originated financings, and domestic and cross-border financings, primarily for transportation equipment, but also for other types of equipment, including: manufacturing and assembly line, construction and drilling, energy-related and other facilities, medical and health-related facilities, high-tech equipment (including "bundled" financings), trucks and trailers, modular units and vessel repair equipment.
Mr. Gross is considered an industry leader in business aircraft and helicopter finance. These transactions vary in structure and include tax and non-tax lease, operating lease and secured loan financing of managed and/or chartered aircraft, fleet aircraft and helicopters operated in various service capacities (e.g., air ambulances, oil and gas service, flight schools, etc.) and engine pools, aircraft operated under fractional and "pay card" arrangements and progress payment, completion and other multi-funding structures. Clients include market-leading aircraft and helicopter financing providers, investors or operating lessors, as well as large publicly or privately held businesses, governmental entities or high-net-worth individual users. Many of these transactions involve foreign registered aircraft.
Many clients rely on Mr. Gross in syndication transactions, including large portfolio purchases, "one-off" sales and assignments, discounting, back-leveraging and participation transactions. He has worked with Vedder Price's Capital Markets team on securitizations of diverse asset classes. Mr. Gross has prepared lease, loan and syndication forms for many of the most active financing providers in the industry. Working with Vedder Price's well-regarded bankruptcy and creditors' rights practice, Mr. Gross has assisted financing providers, including various creditor groups, with workout, restructuring, bankruptcy and enforcement matters.
Mr. Gross has been selected for inclusion in numerous editions of Who's Who Legal's The International Who's Who of Aviation Lawyers, including the 2014 edition in which Mr. Gross participated in a roundtable discussion. In the 2013 edition of that publication, Mr. Gross is named one of the top 500 aviation lawyers in the world, and is cited as "a go-to lawyer for finance, insolvency and restructuring…well-respected by commercial clients." In 2016 through 2020, Mr. Gross was ranked Band 1 in Private Aircraft (Global-wide) in Chambers High Net Worth, which recognizes the world's leading high net worth advisers. In addition, in 2013 Mr. Gross was ranked in Chambers USA in the Nationwide Banking & Finance: Equipment Finance & Leasing category. He was selected by his peers for inclusion in Washington DC Super Lawyers (2007–2020) and The Best Lawyers in America (2007–2021) in the field of Equipment Finance Law. Mr. Gross was elected as Fellow to the American College of Commercial Finance Lawyers in 2011, and elected as Regent to the College in 2012. He has been recognized by the Equipment Leasing and Finance Association (ELFA), receiving the Distinguished Service Award in 2008 and ELFA's Legal Committee Edward A. Groobert Excellence in Leasing Award in 2011.
A client respondent in Airfinance Journal's 2011 Guide to Aviation Lawyers mentions, "Vedder Price can turn a deal in a day or two if necessary. Ed Gross is our go to person for time-sensitive matters." He also recognized among the world's leading aviation attorneys by in Euromoney's Expert Guides "Aviation Guide" from 2013 to 2020.
Mr. Gross obtained his B.A. from the University of Maryland and his J.D. from the University of Baltimore School of Law.
---
Gabrielle Haddad
Founder, COO
Sigma Ratings
---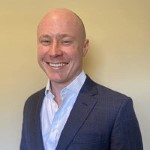 Peter Haug
Product Manager
LTi Technology Solutions
Current Member of the ELFA Operations and Technology Committee and recently selected to Monitor's 40 under 40 NextGen Leaders, Peter Haug is Product Manager at LTi Technology Solutions - the market-leading platform provider to the equipment finance industry. Since joining LTi in 2009, Peter has enjoyed working with thought-leaders in the industry to find successful solutions to business needs in critical areas, like customer and business partner service. In his free time, Peter enjoys spending time outdoors with his wife and 1 year old son.
---

Jeff Jensen
Vice President
Keybridge Research, LLC
Jeff Jensen is a Vice President at Keybridge, where he serves as an economic and policy advisor for small businesses, industry associations, and government agencies. Jeff has 15 years of experience applying economics, data analytics, and program evaluation techniques to a wide range of public policy issues, including macroeconomic policy, federal regulatory policy, environmental policy, immigration, flood insurance and hazard mitigation, equipment finance, and credit and debit card markets. Before joining Keybridge, Jeff spent nearly 5 years at the U.S. Government Accountability Office, where he served as a Senior Analyst and specialized in transportation security and related homeland security issues. Jeff holds a Bachelor's degree in Economics from Carleton College and two Master's degrees in Public Policy and Environmental Management from Duke University.
---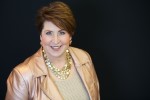 Grace Killelea

Half the Sky Leadership Institute, Inc.
Grace Killelea is the CEO & Founder of the GKC Group. For over 30 years, Grace has been keenly focused on developing, supporting, mentoring, coaching and connecting leaders. An accomplished human resource and talent executive, Grace retired as a SVP from a Fortune 30 company, and in 2013, founded the GKC Group, a leadership development firm with programs designed for high potential men and women. Now in their 6th year, GKC Group programs have graduated over 1300 leaders from 120+ partner companies. In 2016, her book The Confidence Effect was published and was listed as a Top 10 Book for 'Women in Business' on Amazon.com and was also noted as 'one of the most important new business books' by Inc.com. Today, more than 25,000 books have been sold.
---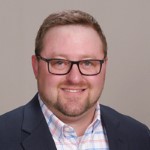 Ed Krueger
Vice President Risk Analytics and Decision Science
Channel Partners Capital
Ed has been with Channel since November 2018 and in his current role he specializes in leveraging advanced data science techniques to draw out actionable insights from data.
Prior to Channel Partners, he worked in the subprime consumer credit and health insurance industries where he built models, developed and measured effectiveness of new strategies throughout the customer lifecycle, and optimized critical business decisions. His work in subprime consumer credit includes Bluestem Brands and Capital Services. He received his MBA from the University of South Dakota and his MS in Statistics from South Dakota State University.
---

Cameron Krueger
Senior Managing Director - North American Specialty Finance Leader
Accenture
Cam is a Managing Director in Accenture's Financial Services practice and is responsible for North American Specialty Finance market. He has over 30 years of experience in the automobile and equipment finance markets. He has worked extensively with most technology platforms across all equipment types and phases of the lease/loan life-cycle.
---

Marjorie Krumholz
Partner
Thompson Coburn LLP
Margie's practice spans more than 30 years representing borrowers, lenders, lessors, and lessees in structuring, negotiating, and closing financing transactions, including leases, leveraged leases, and cross-border transactions. Nationally recognized for her equipment finance experience, particularly in the maritime industry, Margie handles equipment sales and purchases, and portfolio sales. She has worked on many complex financing structures, including transactions that have multiple tiers of debt secured by thousands of vessels.
In addition to financing transactions, Margie counsels private equity and hedge fund clients in their investments in maritime businesses. She also counsels clients on maritime regulatory matters, including qualification as a United States citizen for purposes of the Jones Act and registration of vessels in flags of convenience. She practices in the area of trade finance through representation of banks that support the export of goods and services from the U.S. by providing loans that are guaranteed by the Export-Import Bank of the United States (Ex-Im Bank).
Margie is a member of the ELFA Board of Directors, co-chair of the ELFA Air, Rail and Marine Subcommittee and former member of the Legal Committee. She is Managing Partner of Thompson Coburn's DC office and co-chair of the firm's Federal Practice Group.
---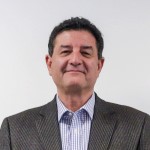 Michael Levison
Chief Executive Officer
Resolvion, LLC
Mike has over 30 years of senior executive experience in the financial institution marketplace. Prior to joining Resolvion in 2010, he served a CEO of Remark Americas, an international insurance brokerage firm for 8 years. Prior to ReMark, he served as CEO of Coverdell & Company from 1987 - 2002. Mike is a graduate of the University of Georgia School of Finance.
---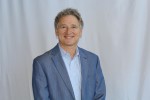 Dominic Liberatore
Deputy General Counsel
DLL
Dominic A. Liberatore is the Deputy General Counsel for DLL, a global provider of leasing and business finance solutions, including vendor finance.
Mr. Liberatore has been practicing law for more than 30 years focusing on leasing and asset based lending, and has served in a variety of senior in-house legal positions with DLL, IOS Capital, Inc. (the captive finance subsidiary of IKON Office Solutions, Inc.), Copelco Financial Services Group, Inc. and the FDIC. Prior to going in-house, Mr. Liberatore was an associate at Cravath, Swaine & Moore in New York City and Wolf Block in Philadelphia. Mr. Liberatore is a past chairman of the ELFA Legal Committee, current ELFA Subcommittee Coordinator and a past chairman of the Subcommittee on Leasing of the Uniform Commercial Code Committee of the ABA Business Law Section. Mr. Liberatore is also a member of the Editorial Review Board for the Journal of Equipment Lease Financing.
Mr. Liberatore holds a J.D. from Vanderbilt University and a B.A. from the University of Buffalo.
---

Sherry Lowe Johnson
Director, Senior Counsel
Volvo Financial Services
Sherry Lowe Johnson has over 20 years of experience representing financial institutions, equipment leasing companies and special purpose entities on a myriad of legal issues and concerns, including litigation, regulatory and compliance, and transactional matters.  She is a highly requested speaker on issues concerning representation of lenders and bankruptcy-related issues.  
---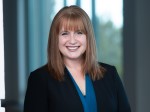 Jennifer Martin
VP, Leasing and Vendor Program Support
Key Equipment Finance
Jen Martin, VP of Originations for Key Equipment Finance has been in the industry and with Key Equipment Finance for 23 years. During her tenure she has held many roles including Operations Manager for various support/client service and Originations teams, project manager, technology product owner, quality assurance manager and vendor program development leader.
Currently Jen Martin is a dedicated member of the technology transformation team working toward an end to end system, culture and process evolution for Key Equipment Finance
Jen Martin is also heavily involved in the equipment finance industry - a member of the ELFA Women's council, Chair for the ELFA Operations and Technology award and on the planning committee for the ELFA Operations and technology conference.
---

Kara Miyasato, CLFP
Marketing Director
Stryker Flex Financial
Kara Miyasato is the Director of Marketing for Stryker's financial services business, Flex Financial. In this role, she leads a team responsible for product development, marketing communications, sales training, process improvement, and business analytics for North America and Europe. She sits on the Flex Financial leadership team.
In 2007, Kara began her career at Stryker at Stryker Endoscopy in San Jose, California. She relocated to Kalamazoo in 2008 and has held various individual contributor and management roles within Flex Financial in both operations and marketing. Her focus throughout her Stryker career has been around customer engagement, continual process improvement, and employee development.
Kara currently chairs the Emerging Talent Advisory Council (ETAC) for ELFA and sits on ELFA Equality. She was previously the ETAC liaison to the Captive & Vendor BCSC and was identified as Monitor's inaugural Next Generation Leader for their Industry Icon Awards.
Kara holds degrees in philosophy and economics from Santa Clara University, attained her Master's degree in Finance from Indiana University's Kelley School of Business, and is a certified Project Management Professional (PMP) as well as a Certified Lease & Finance Professional (CLFP). She sits on the board of directors for the Kalamazoo Junior Symphony Orchestras and resides in Kalamazoo, Michigan with her husband, Cullen Stevenson, and their son, Kai.
---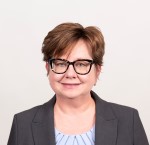 Lisa Moore
Sr. Counsel
PNC Equipment Finance, LLC
Lisa Moore serves as Senior Counsel at PNC Equipment Finance, LLC, ("PNCEF"), headquartered in Cincinnati, Ohio, a wholly owned subsidiary of PNC Bank, N.A., where she is embedded in the business. Lisa has supported PNCEF and its predecessors for over eighteen years with a focus on front end support for rail and structured finance as well as operations and back end matters.
Lisa regularly conducts internal training on both front and back end topics. She is a member of the Equipment Leasing and Finance Association's (ELFA) Amicus Brief Committee and currently serves on the ELFA Legal Committee. For 2020, Lisa is Chair of the Legal Committee. Lisa has previously presented at the ELFA Legal Forum on the topics of NorVergence, Chapter 11, Hot Topics and Inside and Outside Counsel.
---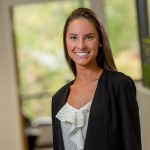 Jillian Munson
Product Manager
Innovation Finance USA LLC
As QuickFi Product Manager, Jillian manages the output of Innovation Finance's top technology providers and software developers to keep production running smoothly. She bridges the gap between utilizing the most advanced mobile-app technologies and providing a streamlined user-app experience. Jillian maps and scopes QuickFi processes for our products' external end-users as well as for internal business system automations. Jillian also coordinates industry events to gather insights from app-user testing and to collect feedback on the QuickFi Platform.
---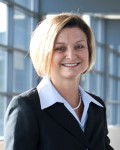 Sheila Oliver
Global Product Manager, Retail Product Families
John Deere Financial
Sheila is the Global Product Manager for the Retail Product Families at John Deere Financial

.

She has been at JDF for over 19 years in a variety of roles including product development, project management, IT leadership, retail and wholesale credit operations, sales, strategy, business process excellence, quality, and business architecture.

Prior to her time at John Deere, Sheila was an agricultural commodities trader for Purina Mills, Inc., where she entered into the world of IT for two years while implementing SAP. Sheila has also been a part of two startup businesses during her career.

Sheila's undergraduate degree, BS Food Science and Nutrition, was from the University of Missouri. She also received an Executive MBA from the Tippie Business School at the University of Iowa.
---

Brad Peterson
CEO
Channel Partners Capital
Channel Partners Capital is a small ticket equipment finance and working capital on balance sheet lender, originating transactions exclusively through relationships with equipment finance companies. Brad founded the company in 2009 and serves as its Chief Executive Officer. As the CEO, he is accountable for the overall strategy, resources and operations of Channel Partners Capital.

Prior to Channel, Brad served as Senior Vice President and General Manager of U.S. Bank's Manifest Funding Services, a $1.5 billion asset business unit that focused on third party generated small ticket equipment leasing nationwide. Also, Brad founded and served as President of CAN Capital small ticket equipment finance subsidiary, PredictiFund, leveraging CAN's substantial small business lending, credit data and modeling experience. From 1981 to 1996, he held various financial and sales management positions with Ralston Purina.
Brad has been an active member in many leasing industry associations including NEFA (Board 2001-2008, President 2007), AACFB/NAELB (Advisory Board Member 2018) and a is currently member of the Small Ticket BCSC for ELFA. Brad graduated from Iowa State University in 1981 with BS degrees in Economics and Finance.
---
Kevin Prykull, CLFP
Kevin P. Prykull has worked at PNC in risk management and leasing for more than 29 years. He manages all of the credit underwriting and portfolio functions for PNC's leasing and equipment financing subsidiaries. He is responsible for the credit and risk activities within leasing, equipment finance, vendor, Canada, alternative energy, and corporate aviation -- including the underwriting and approval of new transactions, portfolio management, and related credit administration matters. PNC's combined leasing and equipment finance portfolio exceeds $14 billion in assets making the firm the 3rd largest bank leasing company in the country.
Kevin has over 38 years of work experience. He actually has worked twice for PNC and returned in 1999 to establish a credit function for PNC Leasing (predecessor of PNCEF). His other work experience includes: an independent finance company (Senstar Capital Corporation), national lease consulting firm (Amenbal, Deane and Associates), a Fortune 500 manufacturer and captive lessor (Joy Manufacturing), and a local regional bank (Equibank). The majority of his background is in the area of credit, equipment, leasing and consulting.
Mr. Prykull holds an undergraduate degree in accounting (BSBA) from Duquesne University and a Masters in Business Administration (MBA) from Robert Morris University. Although he does not practice, Kevin has passed the Pennsylvania CPA exam.
Prykull has been an active member of Equipment Leasing and Finance Association (ELFA) for more than 25 years. Since 2008, he has served as chair, member and leader on the association's Credit and Collections (C&C) Planning Committee. In 2013 he was the recipient of the ELFA Distinguished Service Award. The award honors individuals who have made significant contributions to the association and the equipment finance industry. Recently Kevin was invited to join the Research Committee involved in the annual publication of the Summary of Equipment Finance Activity (SEFA).
Kevin has earned and maintains the Certified Lease and Finance Professional (CLFP) designation offered through the CLFP Foundation. Kevin was elected to the Board of Directors of the CLFP Foundation originally in January of 2018 and has been active on the Body of Knowledge Committee and functions as the Subject Matter Expert (SME) for credit. He has volunteered time to teach at the CLFP Foundation's Academy as well. He is as an Adjunct Professor in Finance at Duquesne University where he has taught for over 30 years. Kevin is a native of the Pittsburgh, PA area and resides in Peters Township with his wife Karen. He has three grown children.
---
Adam Ramirez
Chief Risk Officer
Tokyo Century (USA) Inc.
Adam Ramirez is charged with overseeing the credit and risk functions for TCUSA. In addition, he is the General Manager of the Commercial Vehicle unit with responsibility for credit, collections and operations teams. The Commercial Vehicle unit is dedicated to supporting Isuzu Finance of America, Inc. He has 25 years of experience in the US and Mexico in commercial vehicle financing and leasing, and has been with TCUSA for the last 13 years.
His initial focus was establishing and growing the IFAI business portfolio. Adam completed the management training program with a major NY bank, has 3 years of corporate bank experience in Australia and spent 4 years managing the turn-around of a captive finance company in Mexico.
Adam holds a B.A. degree from Harvard University and is a graduate of the Advanced Management College at Stanford University.
---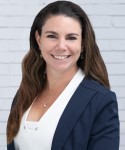 Candace Reinhart, CLFP
SVP of Operations & Syndications
CoreTech Leasing, Inc.
Certified Lease and Finance Professional (CLFP), driving operational efficiencies and scalable solutions for CoreTech Leasing. Equipment generalist and equipment lease enthusiast with 20+ years of experience in operational workflow. At CoreTech, As SVP, Candace leads Operations and Syndications, driving client value at scale to maintain CoreTech's leadership in the industry.
---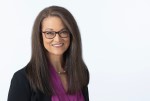 Deborah Reuben, CLFP
Founder & CEO
TomorrowZone
Deborah Reuben, CLFP, is Founder and CEO of TomorrowZone, a future-focused technology strategy consulting firm. A strategic advisor, author, and speaker, she works to inspire new thinking and explore the art of the possible through her extensive technical knowledge, equipment finance experience, and passion for challenging the status quo. Specializing in industry trends and strategic direction, with a holistic and relatable approach, she guides leaders who want to capitalize on the latest innovations to stay ahead of industry disruption.
She has broad equipment finance and professional background in both financial services (Wells Fargo and TCF) and the software industry (HCL and Linedata Capitalstream) and led many innovation initiatives, including the team that won the 2007 ELFA Operations and Technology Excellence Award.
A member of ELFA's Board of Directors, Monitor's Editorial Board, she also chairs the ELFA's Technology Innovation Working Group and co-launched the Disrupted+ conference series with Monitor. She is the author of The Certified Lease and Finance Professionals' Handbook, 6th - 8th editions, and recipient of both the CLFP Foundation Cindy Spurdle Award of Excellence and the ELFA Michael J. Fleming Distinguished Service Award. Monitor Magazine profiled her as one of the fifty most influential women in the industry.
---

Ricardo Rios, CFA, CLFP
COO
Commercial Equipment Finance, Inc.
Ricardo "Ricky" Rios is COO of Commercial Equipment Finance, Inc. ("CEFI"), an independent equipment financing and leasing company headquartered in San Juan, Puerto Rico. Ricardo joined CEFI in 2012, having previously worked for Banco Popular of Puerto Rico. Ricardo currently serves as the Independent Middle Market BCSC Chair and Board Member of Puerto Rico Business Development Corp., a SBA certified development company.
---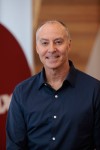 Barry Ripes
SVP, Financial Services Leader
PayNet, an Equifax Company
Barry Ripes is Senior Vice President, Financial Services Leader at PayNet / Equifax Commercial. Barry leads the Financial Institutions, Commercial Finance, Capital Markets, and Technology businesses.
---

Jeffrey Rogers
CEO
LiftForward, Inc
Jeffrey Rogers has over 20 years of executive management experience in technology, e-commerce, and operations. Mr. Rogers is the President & CEO of LiftForward, Inc., which provides OEM device manufacturers and retailers with Device-as-a-Service ("DaaS") software platforms that power subscription programs and services. LiftForward reduces the DaaS complexity with a platform that connects all the components necessary for successful subscription programs including, point-of sale software, white labelled e-commerce customer experiences, inventory management, fulfillment, account management and analytics reporting. LiftForward has developed the largest integrated network of major OEMs, financial institutions and retailers in over 10 countries.
Prior to LiftForward, Mr. Rogers ran and grew several businesses after working in investment banking and law. Mr. Rogers received his BA from Washington and Lee University, his JD from Washington and Lee University School of Law, and finally, his MBA from the Darden School at the University of Virginia. LiftForward and Jeffrey Rogers have been the recipient of numerous awards including regional finalist EY Entrepreneur of the Year, Deloitte Technology Fast 500, Finovate presenter, and Smart CEO Future 50.
---

Michael Romanowski
President
Farm Credit Leasing
As president of CoBank Farm Credit Leasing (FCL), Mike Romanowski is responsible for the overall management of FCL and leading the organization's staff in 13 regional offices across rural America. Mr. Romanowski is based in Minneapolis, Minnesota and is a member of CoBank's Senior Leadership Team.
Previously, he served as a national leasing sales manager for the leasing division, with responsibility for customer relationship management, association channel sales, fleet services, marketing and training. He has been with CoBank since 1997 and has held a variety of leadership roles at the bank, including leasing, operations, strategic relationships and non-credit services.
Prior to joining CoBank, Mr. Romanowski worked for a Big Four accounting firm, a medium-sized produce wholesaler, a major car rental company and a Fortune 50 information systems consulting firm. He has extensive experience in both business and information technology. He has managed large organization alignment, market and product development, business reengineering and system implementation efforts during his career.
In 2005, he led a team that implemented a lease origination workflow system resulting in increased business growth and processing efficiencies. The team was recognized for their efforts by being selected as the recipient for the 2006 Equipment Leasing and Finance Organization's Operation and Technology Excellence award.
In addition to his Bank responsibilities, Romanowski is the senior leader representative for the Bank's charity efforts with the Children's Hospital and Clinics of Minnesota.
Mr. Romanowski earned a bachelor's degree in accountancy from Northern Illinois University. He passed the CPA exam in Illinois in 1982."
---

Marci Rossell
Former CNBC Chief Economist and Co-Host of SQUAWK BOX
SQUAWK BOX
Marci Rossell electrifies audiences nationwide, speaking on the nexus of economics, politics, culture and the media. Her animated style was honed when she served as the popular, lively Chief Economist for CNBC in the months immediately following September 11th. She takes complex economic issues, often dull in the button-down business press, and makes them relevant to people's lives, families and careers. Prior to her career in broadcast journalism, Marci served as Corporate Economist and Investment Spokesperson for OppenheimerFunds, one of the nation's largest mutual fund companies. Before moving to Wall Street, she was an expert witness for Deloitte and Touche in court cases involving economic issues. Marci began her career as an economist with the Federal Reserve Bank of Dallas.
---
Vinodh Sankaranthi
Manager, Innovation and Digital Transformation
John Deere Financial
---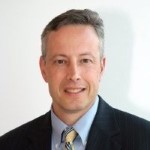 Larry Scherzer, CLFP
Director
Cisco Systems, Inc.
Larry is currently is the Director and the global leader of the Cisco Capital's Strategy and Product Development team whose mission is to embed with Cisco's Business Units, identify new business opportunities and provide new products and solutions to help Cisco and its partners sell more products. Team highlights include:
Leading the development of consumption solutions including the pay as you use platform Open Pay.

Developing new spread payment models and managed services solutions including bundled solution subscriptions (Full Stack Subscription), options contracts (Easy Pay) and assignment of receivables capabilities and software solutions.

Growing Cisco Capital's use of innovative products to 25% of Cisco Capital's overall business.
Prior to joining Cisco Capital Larry was the Chief Sales Officer and founding member of the SGEF USA, the US equipment finance subsidiary of Société Générale, and Senior Vice President managing The CIT Group's ownership interest in Dell Financial Services.
Larry received an MBA in finance from Northeastern University, a bachelor's in Business from Rutgers University and most recently his certification as a Certified Lease and Finance Professional (CLFP).
Larry presently lives in Florida with his wife Lori, and his two sons Mark and Jake live in New York City
---

Tony Sedlacek, CLFP
SVP/Portfolio Management
Orion First Financial, LLC
Mr. Sedlacek is Senior Vice President of Portfolio Management and brings valuable executive management, lending, and sales acumen to the Orion First, LLC leadership team. He is responsible for all collection activities and collection performance of the company. His duties also include, developing and achieving short and long term commercial collections contingent growth; to lead, manage and develop all aspects of customer service, collection and advanced collections staff.
With nearly thirty years working in the lending industry, Tony's experience in business finance includes workout negotiation, loan restructure, asset recovery and contract enforcement. Previously, as a consultant to Orion, Tony provided oversight of marketing strategies while generating interest by targeting banks, lessors, and investors looking for alternative ways to manage an existing or start up equipment finance portfolio. His skills and experience in lease and loan enforcement for commercial equipment brings added depth to the Orion First team.
Tony obtained his CLFP in May 2000 and he currently resides in Scottsdale, Arizona with his wife, Coelene. They enjoy spending time with their four grown children and growing number of grandchildren, playing golf and raising an 8lb Yorkie named Divot.
---
Joel Shapiro
Partner
Blank Rome LLP
Joel Shapiro's aviation practice is focused on assisting a variety of clients in acquiring, financing, leasing, and managing aircraft including:
Regional, national, and international clients (individuals and corporations) in all facets relating to the purchase and sale of corporate aircraft

Individuals and companies in negotiating and purchasing a fractional interest in an aircraft from one of the larger fractional providers/managers in the marketplace

Individuals and companies in negotiations and documentation of aircraft management or leasing agreements under Parts 91 and 135 of the Federal Aviation Regulations

Aviation lenders in connection with all facets of the financing agreements as well as the process of repossessing and foreclosing upon aircraft
Joel is recognized as a leader in the field of bankruptcy and restructuring law by
Chambers USA. Chambers
sources call him "forthright, with very good business sense" and also note that he is "a terrific lawyer, who is talented, smart, very dedicated to clients and a terrific advocate" and "an exceptional lawyer, who is good on his feet" who "is best known for his prowess in Section 363 sales." Clients call him "both strategic and tactical" and a "great lawyer who is smart, personable and charming."
Joel is a frequent writer and lecturer on bankruptcy issues. He recently spoke at the American Bankruptcy Institute's Mid-Atlantic Bankruptcy Workshop on "Anything but Bankruptcy!: ABC's of Receivership and Other Alternatives" and wrote an article for the Journal of Corporate Renewal regarding the Bankruptcy Abuse, Prevention, and Consumer Protection Act of 2005.
---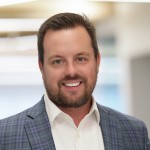 Alan Sikora, CLFP
CEO
First American Equipment Finance, an RBC / City National Company
Alan Sikora is the CEO of First American Equipment Finance, a wholly-owned subsidiary of City National Bank, an RBC Company. Alan joined First American in 2002 and has held various roles of increasing responsibility in credit, operations, sales and sales leadership. Alan holds a Bachelor's degree in Economics from the University of Rochester. He completed his MBA at the University of Rochester's Simon School of Business with concentrations in Finance and Entrepreneurship. He holds a Certified Leasing & Finance Professional designation and sits on the advisory board for the Rochester Institute of Technology's business school. Alan has been active in the ELFA since 2002, was elected to the Financial Institutions Business Council Steering Committee in 2013 and became Chair of the committee in 2014. Alan currently serves as a member of the ELFA Board of Directors.
---

Harrison Smith
Vice President, Credit Manager
Stonebriar Commercial Finance
---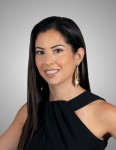 Michelle Speranza
SVP, Chief Marketing Officer
LEAF Commercial Capital Inc.
Michelle Speranza joined LEAF Commercial Capital, Inc. as marketing manager in 2005 and advanced to vice president of Marketing before taking on her current role as Senior Vice President, Chief Marketing Officer in 2018. Speranza is responsible for strategic marketing and branding, as well as for ensuring close alignment between marketing and sales functions. Leading LEAF's expansion into the business finance space, accelerating efforts to integrate advanced marketing and sales automation technologies into operations, and collaborating with the LEAF executive leadership team to develop LEAF's broader strategic growth plan are central to her role.
---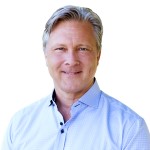 Carl Spilker
EVP of Analytics and Advisory
GDS Link LLC
Carl is an accomplished global experienced executive who has held senior leadership roles for companies such as Ezcorp Inc., Provident Financial Group, Dollar Financial Group, Lloyds TSB, GE Private Label Credit Cards and Experian Scorex. He has a proven executive management track record and over 20+ years' experience delivering consumer lending products offline and online, utilizing complex analytical instruments, and experience in small business portfolio management. Carl has purposely transitioned across prime, subprime and deep subprime lending for the challenge to deliver best in class risk, analytics and profitability across multi-channel products and services.
---

Tawnya Stone, CLFP
Vice President, Strategic Technology
GreatAmerica Financial Services
Tawnya Stone is Vice President, Enterprise Strategic Technology, at GreatAmerica Financial Services Corp. She is responsible for the overall strategic direction, oversight and implementation of customer-facing tools and products across various GreatAmerica business units, working in close collaboration with business unit and functional leadership and external technology.
---
Wayne Super
Managing Director, Capital Markets
Cisco Systems Capital Corporation
Wayne is currently a member of Cisco Capital's senior executive team serving as Managing Director of The Global Partner Organization & Capital Markets. He oversees a department responsible for business development and capitalization programs for Cisco's distributors and resellers. Wayne's previous roles at Cisco Capital were Chief Financial Officer, Chief Risk Officer, and Director of Venture Financing.
Prior to joining Cisco, Wayne worked at Akzo Noble, Pitney Bowes, and the United States Navy. Outside of work, Wayne previously served on the advisory board of Ozone International, LLC, Deutsche Bank Client Advisory Board, and CEMC steering committee.
He also maintains involvement in organizations such as Atlanta Community Food Bank, Habitat for Humanity, and Autism Speaks. Wayne holds a bachelor's degree from University of Missouri, and a master's degree in Business Administration from Keller Graduate School of Management.
---

Scott Thacker, CPA, CLFP
Chief Executive Officer
Ivory Consulting Corporation
Mr. Thacker is the CEO of Ivory Consulting, the software and consulting company that has helped define the modern equipment finance industry with SuperTRUMP, the proven solution for modeling and pricing equipment leases and loans. Scott is Chair of the Equipment Leasing & Finance Foundation, Chair of ELFA Equality and a member of the ELFA Financial Accounting Committee.
He was previously a member of the ELFA Board of Directors and of the Association's Operations and Technology Committee for five years, three of them as Chair, as well as the co-director of the Foundation's Research Committee.
Throughout his more than 30-year international career, Scott has helped transform businesses through product and service innovations, new business initiatives, M&A activities, and financial transactions.
Prior to joining Ivory Consulting, Scott was a partner at Accenture and founding member of the management consulting group focused on providing solutions to the North American equipment leasing and asset finance industry. Previously, he was instrumental in creating Oracle's now widely used Oracle Lease and Finance Management software application, and with American Airlines, where he was involved in executing aircraft, equipment and real estate leases as well as other financial transactions. Scott was a founding member of both AMR Consulting Group, an affiliate of American Airlines, and AT&T Solutions, a division of AT&T.
Scott received an M.B.A. in Finance from The Wharton School of the University of Pennsylvania and a B.S. in Accounting from the Wake Forest University. He is a CPA and CLFP.
---

Patricia Voorhees
Director
The Alta Group LLC
Patricia M. Voorhees, a director at The Alta Group, has over 25 years of experience in commercial finance. Her expertise focuses on forming captive financing companies, establishing vendor finance programs, and facilitating mergers and acquisitions within the commercial finance industry. After launching her career at IBM, Voorhees was an executive at GE Capital from 1996 to 2011, where she served in several key roles.
In her initial position as vice president for business development, Patricia was responsible for establishing more than a dozen new vendor and captive finance programs. She then became managing director of business development for M&As, managing more than 14 acquisition originations. Later she was the company's general manager of Office Imaging Finance, leading a small-ticket leasing business with $5.5 billion in assets and 450 employees. She also was GE Capital's strategic pricing leader during the U.S. financial crisis.
Patricia holds a bachelor of arts degree in economics from Western Connecticut State University, and two masters of arts degrees from Fordham University, in education for peace and social justice, and ethics and society. Patricia currently serves as Director of Fordham University Business School's Consortium for Trustworthy Organizations.
---
Thomas Ware
President
Tom Ware Advisory Services, LLC
Thomas Ware has 30 years' experience in small business lending, working with banks and finance companies. He began his career at a consulting firm that is now part of Oliver Wyman, and started in finance with a subsidiary of First Interstate Bancorp, the seventh largest U.S. bank at the time. He has held a variety of credit and general management positions, including Senior Vice President, Operations & Chief Credit Officer of American Express Equipment Finance. He became acquainted with PayNet as a potential customer, while serving as Vice President & General Manager of a billion-dollar business unit at CNH (Case) Capital Corporation, and began working at PayNet in 2001.
At PayNet, Mr. Ware is responsible for the development of new products and services, including credit scores (such as the PayNet MasterScoreSM), predictive models (PayNet AbsolutePD®), and industry indices (the Thomson Reuters/PayNet Small Business Lending Index, "SBLI"). He is also responsible for PayNet's consulting services such as Strategic Business Reviews and Peer Lender Benchmarking.
Mr. Ware is a Trustee of the Equipment Leasing & Finance Foundation, a member of its Executive Committee, and Chairman of its Research Committee. He is also a member of the Equipment Leasing & Finance Credit & Collections Committee, and previously served on the Board of Governors of the Risk Management Association's Washington D.C. & Maryland Chapter. He is a frequent contributor to Equipment Leasing Today and the Monitor, where he published as a three-part series of articles, "The 12 Secrets of Commercial Credit Scoring." Mr. Ware received a BA with Distinction in Mathematical Economics from Dartmouth College and later earned an MBA from Harvard.
---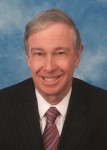 Stephen Whelan
Partner
Blank Rome LLP
Stephen T. Whelan is a partner in the New York office of law firm Blank Rome LLP, where he concentrates his practice on lease financings, securitization, energy finance and secured lending. Mr. Whelan is a graduate of Princeton University and Harvard Law School, has been a member of the ELFA Board of Directors and Legal Committee, Chair of the American Bar Association Subcommittee on Leasing, and a Visiting Lecturer on constitutional law at Princeton University.
Steve represents lenders, lessors, trustees, credit enhancers and arrangers in lease financings for aircraft, railcar, vehicle, maritime, medical, business, energy, and telecommunications equipment, as well as industrial housing and education projects. He also represents originators, investment banks, credit enhancers, trustees and investors in syndication and securitization of transportation assets, equipment leases, auto loans, energy saving performance contracts, healthcare receivables, export receivables and other financial assets.
Mr. Whelan is co-author of the ABA Annual Survey on Developments in the Law of Leases. He has authored four books on U.C.C. Article 2A and the "Securitization" chapters in the Matthew Bender & Co. treatises on Commercial Finance and Equipment Leasing.
---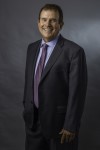 David Wiener
Managing Director
The Alta Group LLC
David Wiener, is regarded as a leading authority on equipment finance demographics having curated the most comprehensive personal library on U.S. equipment finance statistics and historical trends. He served 16 years as ELFA Research Committee Chair and 12 years as a trustee on the Equipment Leasing & Finance Foundation.
As a managing director with The Alta Group, David has served as a strategic advisor to many equipment finance firms on a variety of engagements including acquisition due diligence, process improvement, professional development, and new market entry. Prior to joining Alta, David launched and directed the capital markets platforms for three of the top-ten vendor leasing firms, collaborating on the execution of over $50 billion in transactions.
He has co-authored white papers for the Equipment Leasing & Finance Foundation including The Place of the Independent Equipment Leasing & Finance Company and Municipal Leasing & the Risk of Non-Appropriation. David is a member of the editorial board of the Monitor.
---
Heather Wilson
Chief Commercial Officer, BMO Transportation Finance
BMO Harris Equipment Finance Company
Heather Wilson is the Chief Commercial Officer of BMO Transportation Finance and offices out of Irving, TX. Her responsibilities include facilitating the ideation and implementation of: BMOTF's growth initiatives, digital strategy, customer lifecycle management, strategic planning, analytics and research, product development, sales force deployment, as well as marketing and communications.
Prior to joining BMO, Heather held a series of roles across five different functions in General Electric. She began her GE Capital career as an associate in GE Capital's Management Development Program. Through her experiences, she has developed a passion for innovating, coaching young leaders, and balancing profitability with maximizing the customer's experience.
Heather is a certified Six Sigma Black Belt and experienced facilitator. She served as the Dallas Fort Worth hub leader for GE's Women's Network, and is currently a member of BMO's Executive Diversity & Inclusion Steering Committee. Heather is looking forward to joining the National Trailer Dealers Association's Board of Directors at the end of the year. She is currently holds a seat on Women in Trucking's Board of Directors and was recognized as one of Women in Trucking's Top Women to Watch in 2019.
---

Peter Zeihan
Geopolitical Strategist and Forecaster
Author, The Absent Superpower
Zeihan's worldview marries the realities of geography and populations to a deep understanding of how global politics impact markets and economic trends, helping industry leaders navigate today's complex mix of geopolitical risks and opportunities. With a keen eye toward what will drive tomorrow's headlines, his irreverent approach transforms topics that are normally dense and heavy into accessible, relevant takeaways for audiences of all types.
In his career, Zeihan has ranged from working for the US State Department in Australia, to the DC think tank community, to helping develop the analytical models for Stratfor, one of the world's premier private intelligence companies. Mr. Zeihan founded his own firm -- Zeihan on Geopolitics -- in 2012 in order to provide a select group of clients with direct, custom analytical products. Today those clients represent a vast array of sectors including energy majors, financial institutions, business associations, agricultural interests, universities and the U.S. military.
His freshman book, The Accidental Superpower, debuted in 2014. His sophomore project, Shale New World, will be released later this year.
---
Sponsors

RTR Services, Inc.
Since 1990, RTR Services Inc. has provided specialized, nationwide asset management services to the leasing and financial industry. We specialize in equipment inspections, appraisals, collections, repossessions and remarketing of commercial equipment. RTR is a company founded on integrity, dependability, market knowledge, sales results, cost effectiveness and accountability. We provide "a higher standard in asset management," which is why banks and finance companies nationwide are choosing RTR as their asset management company.
Our staff of proven professionals are experienced in providing services that are customized to meet your needs. We are committed to your success and are dedicated to seeing that you get the personal attention and flexible services you expect and deserve. We are confident that we are the professionals you can turn to and trust to provide competent, cost-effective solutions to all your inspection and asset management needs.
Please visit our web sites for additional information: www.rtrservices.com - www.is-rtr.com
RTR is a full service, in house, Asset Management Company that utilizes our own staff to provide the following services.
- Cost Effective Equipmetn and Business Inspections (Pre & Post Funding)
- Equipment Verification / Audits
- Door Knock and Collections
- Repossessions
- Appraisals
- Asset Remarketing
- Business and Fleet Liquidations
- Collections
---
If you would like information on exhibiting at this conference, please contact Steve Wafalosky at
stevew@larichadv.com
or 440.247.1060.
If you would like information on exhibiting at this conference, please contact Steve Wafalosky at
stevew@larichadv.com
or 440.247.1060.
If you would like information on exhibiting at this conference, please contact Steve Wafalosky at
stevew@larichadv.com
or 440.247.1060.
If you would like information on exhibiting at this conference, please contact Steve Wafalosky at
stevew@larichadv.com
or 440.247.1060.
If you would like information on exhibiting at this conference, please contact Steve Wafalosky at
stevew@larichadv.com
or 440.247.1060.
If you would like information on exhibiting at this conference, please contact Steve Wafalosky at
stevew@larichadv.com
or 440.247.1060.
If you would like information on exhibiting at this conference, please contact Steve Wafalosky at
stevew@larichadv.com
or 440.247.1060.
If you would like information on exhibiting at this conference, please contact Steve Wafalosky at
stevew@larichadv.com
or 440.247.1060.
If you would like information on exhibiting at this conference, please contact Steve Wafalosky at
stevew@larichadv.com
or 440.247.1060.
If you would like information on exhibiting at this conference, please contact Steve Wafalosky at
stevew@larichadv.com
or 440.247.1060.
If you would like information on exhibiting at this conference, please contact Steve Wafalosky at
stevew@larichadv.com
or 440.247.1060.
If you would like information on exhibiting at this conference, please contact Steve Wafalosky at
stevew@larichadv.com
or 440.247.1060.
If you would like information on exhibiting at this conference, please contact Steve Wafalosky at
stevew@larichadv.com
or 440.247.1060.
If you would like information on exhibiting at this conference, please contact Steve Wafalosky at
stevew@larichadv.com
or 440.247.1060.
If you would like information on exhibiting at this conference, please contact Steve Wafalosky at
stevew@larichadv.com
or 440.247.1060.
Alfa - Booth #9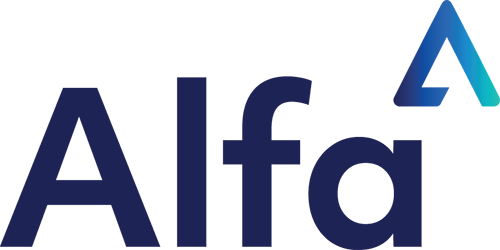 Alfa has been delivering systems and consultancy services to the global asset finance industry since 1990.
Our best practice methodologies and specialised knowledge of asset finance mean that we deliver the largest system implementations and most complex business change projects. With an excellent delivery history over our 27 years in the industry, Alfa's track record is unrivalled.
Alfa Systems, our class-leading technology platform, is at the heart of some of the world's largest asset finance companies. Key to the business case for each implementation is Alfa Systems' ability to consolidate multiple client systems on a single platform. Alfa Systems supports both retail and corporate business for auto, equipment, wholesale and dealer finance on a multijurisdictional basis, including leases/loans, originations and servicing. An end-to-end solution with integrated workflow and automated processing using business rules, the opportunities that Alfa Systems presents to asset finance companies are clear and compelling.
We know that no one project is like another. Gaining a competitive advantage in the modern marketplace demands fresh innovation every time. We work to understand your business completely, then align our implementation methodology with your business practices. We work with you to shape the solution that fills all the gaps.
Our people are only the most talented graduates and professionals. All our consultants operate in all areas of the business, from preliminary client contact and requirements definition right through to manning the support desk. This ensures all our staff develop and maintain excellent all-round expertise.
With over 40 clients in 18 countries, Alfa has offices all over Europe, Asia-Pacific and the United States. For more information, visit www.alfasystems.com.
---
American Lease Insurance - Booth #3
American Lease Insurance (ALI) delivers comprehensive portfolio protection to funders of equipment and commercial vehicles through an automated program integrated with all major lease accounting software systems.
Underwritten by an A-rated insurance carrier, the ALI ProgramSM provides property and liability coverage and meticulous tracking of alternate coverage for the entire term of each agreement. Funders are freed from the tedium of insurance verification and earn significant fee income. Lessee satisfaction is enhanced with affordable premiums, responsive customer service and fast claims adjustment. Value and integrity have earned ALI the highest acceptance rates in the industry.
Headquartered in Sunderland, Massachusetts, ALI was founded in 2000 by licensed insurance producer Steve Dinkelaker. For more information, go to www.aliac.net
---
Centurion Service Group, LLC - Booth #7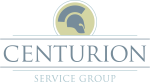 Centurion Service Group specializes in surplus medical equipment auctions, selling over 100,000 pieces of medical equipment every year from our Chicago, Las Vegas, South Florida, and Dallas warehouses, which have a combined 130,000 square feet of storage space. We help hospitals and health systems, surgery centers, radiology centers, banks, leasing companies, original equipment manufacturers and other healthcare facilities to monetize their surplus assets through live auctions at our warehouses, off-site live auctions and timed auctions. These multiple auction formats allow Centurion to be flexible with our customers and help them maximize every asset while minimizing the costs of hosting their own surplus programs. Centurion also offers other asset management services that help with locating, trading, and valuating equipment.
---
Channel Partners Capital - Booth #20
Established in 2009 and based in Minnetonka, MN, Channel Partners Capital (CPC) is a leading provider of SMB financing utilizing proprietary data analytics and customized technology to deliver industry leading products. CPC provides working capital and equipment finance to SMBs exclusively through partnerships with equipment finance companies, helping these companies provide their customers access to capital needed to grow their businesses.
---
Constellation Financial Software - Booth #10

Italo Guerrieri
Constellation Financing Systems
640 Brooker Creek Boulevard, Unit 410
Oldsmar, FL 34677
Mobile: (647) 998-5591
Phone: (289) 291-4985
Email: iguerrieri@constellationfs.com
www.constellationfs.com
Constellation Financing Systems (a subsidiary of Constellation Software Inc.) is a premier software and service provider of CRM, Origination, Pricing, Quoting, Credit Adjudication, and Document Production, Leasing and Loan Management Software and related services to financial institutions, leasing companies, and equipment manufacturers.
Our software solutions manage the full asset finance transaction life cycle from origination and decision support through booking to end-of-term activities, and onward into further transactions throughout the whole life of the asset until final disposition. Also, the application allows for the tracking of both physical and financial information throughout the whole life of the asset, as it may move between contracts, locations, and lessees.
For well over 30 years, Constellation Financing Systems has helped more than 100 finance industry clients to achieve their operational goals using our lease and loan software systems. Our clients include a diverse mix of US and Canadian banks, manufacturer captive, independent and specialty finance companies. Constellation Financing Systems has offices in Canada - Toronto, Kitchener, and Markham and an office in the USA - Oldsmar, Florida.
Constellation Software Inc. is a publicly traded company with proven expertise in acquisition, integration, and long-term management of niche-leading software firms. Since its founding in 1995, Constellation Software, Inc. has grown rapidly through a combination of acquisitions and organic growth and established a strong constellation of companies with a large, diverse customer base comprised of over 15,000 customers operating in over 30 countries around the world. To date, Constellation Software Inc. has been growing at around 40% per annum and has made more than 200 acquisitions.
Constellation Software Inc. is listed on the Toronto Stock Exchange (Symbol: CSU).
---
Copernicus-USA, LLC - Booth #26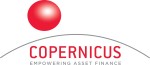 Ian Charik
Phone: +1 (312) 919-5002
Email: ian.charik@copernicus-consultants.com
Web Site: www.copernicus-consultants.com
Fully integrated, web native solution, designed for the Global Finance Industry, providing seamless CRM, Front, Middle and Back Office functionality with integrated Mobile. Built using the latest web native technologies and finely tuned by our many years of industry experience, we believe we are able to deliver the most robust, flexible and complete asset finance software package in the Industry; a web native cradle to grave asset finance pricing, administration, accounting and collections system. Designed and built using Microsoft's .NET framework and SQL Server as well as the latest security technology based on Open Authentication Standards.
Copernicus provides full support for the modern Global Installment Finance Industry - available for Brokers, Small to Big Ticket, Equipment and Auto, Independents and Captives. We offer a new approach designed to reduce implementation timescales and costs.
SOLAR:
Process any payment structure, with multiple drawdowns and other complex cash flows, including commissions, subsidy, maintenance, fees and insurance. Extremely easy to use as it runs in a standard web browser with controls that users are already familiar with.
Available as either a hosted (cloud) solution or, as an in-house system
Provides:

complete portfolio control through a full double entry bookkeeping system
user-configurable workflow with documents and alerts
flexible and user-configurable reporting
sophisticated decisioning and credit scoring
powerful calculation engine
user-configurable Collections functionality
includes CRM with a marketing campaigns management module
JUKI:
Standalone and integrated mobile processing for sophisticated financial calculations, Quoting and Portal functionality.
---
ECS Financial Services, Inc. - Booth #23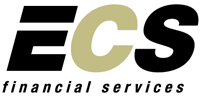 Nancy A. Geary, CPA, CLP | Partner
847.897.1715 direct | ngeary@ecsfinancial.com
Jay W. Dahl, CPA, CLP | Partner
847.897.1714 direct | jdahl@ecsfinancial.com
Shari L. Lipski, CLP | Principal
847.897.1711 direct | slipski@ecsfinancial.com
ECS Financial Services is one of only a few CPA firms in the United States that specializes in providing portfolio management, accounting, tax, and management advisory services to the equipment leasing industry. Our lease management team of highly skilled accountants and tax specialists are experienced in providing quality professional service in the management of lease portfolios, and their efforts are enhanced by the state of the art, industry-specific software we utilize.
ECS Financial Services provides lease management services including accounts receivable billing and collections, preparation of monthly gross investment, lease income and residual schedules, as well as a variety of useful management reports, book and tax depreciation tracking, and other related needs. ECS Financial Services provides accurate and timely reports that enable management to make sound decisions, and develop strategies for the optimum management of their portfolio and business. ECS also prepares multiple state sales tax, and personal property tax returns for each jurisdiction involved, including tracking of due dates.
In addition to our portfolio management services, ECS Financial Services can also maintain your general ledger and other accounting records, and prepare financial statements and income tax returns, including multiple state returns, for business entities and individuals. If you would like to retain the services of your current accountant, ECS Financial Services will provide journal entries and other relevant accounting data to your in-house accountant or independent accounting firm for their use in preparing financial statements and income tax returns.
ECS Financial Services caters to leasing companies who need to satisfy all of the accounting and reporting requirements of their portfolio, but either cannot justify the cost of an in-house staff with all of the skills and experience necessary to meet those needs, or simply don't want the pressures of handling these responsibilities in-house. We can provide the flexibility and assistance necessary to meet your back-office needs. Additionally, our services are not a bundled package; you are able to select which services you feel would be most beneficial to your organization.
Outsourcing the management of your lease portfolio to ECS Financial Services will result in cost savings by providing your company with all of the resources of a team of experts without the overhead. We are the single solution to all of your lease accounting and reporting needs. Let us put our experience to work for you wherever it is needed in accounting, income tax and lease portfolio management.
---
eOriginal Inc. - Booth #17

The standard for eAsset® Management Services, providing transaction eCertainty®;
eOriginal, Inc., founded in 1996, is the standard for eAsset® Management services for any business that needs the ability to verify and secure, legally compliant and enforceable electronic asset documentation.
eOriginal provides the maintenance, control and use of critical documents that have an intrinsic value, such as negotiable instruments, in a fully electronic environment, storing and protecting these assets throughout their entire lifecycle, including post signature execution.
By maintaining the authenticity of original documents, the identity of the signatories, and the integrity of the content, eOriginal provides customers with the capability to realize the true benefits of fully electronic transactions and the resulting business process improvements.
---
Equipment Leasing & Finance Foundation - Booth #29

The Equipment Leasing & Finance Foundation propels the equipment finance sector—and its people—forward with its industry-specific knowledge, intelligence, and programs. Through free studies, internships, and Guest Lecture opportunities, we help people navigate the changes coming up to make better business and personal career decisions. Visit the Foundation Booth to learn more about our invaluable resources and programs!
---
Equipment Leasing and Finance Association & LeasePAC - Booth #32

The Equipment Leasing and Finance Association (ELFA) is the trade association representing financial services companies and manufacturers in the nearly $1 trillion U.S. commercial equipment leasing and finance sector. ELFA exists to provide member companies a platform to promote and advocate for the industry, including attracting and developing new and diverse talent; a forum for professional development and training; and a resource that develops information about, and for, the industry.
Stop by to learn more about the value of membership and how ELFA is Equipping Business for Success.
If you're interested in learning more about the benefits of ELFA membership, contact Julie Benson, VP of Membership Marketing at jbenson@elfaonline.org.
---
First Bank Chicago - Booth #27

Exhibitor profile is not available at this time.
---
FIS - Booth #11
FIS™ is the world's largest global provider dedicated to financial technology solutions. FIS empowers the financial world with software, services, consulting and outsourcing solutions focused on retail and institutional banking, payments, asset and wealth management, risk and compliance, trade enablement, transaction processing and record-keeping. For equipment finance companies, FIS is proud to offer Ambit Asset Finance, a modernized end-to-end core lending platform. FIS' more than 52,000 worldwide employees are passionate about moving our clients' business forward.
---
Great American Insurance Group, Specialty Equipment - Booth #19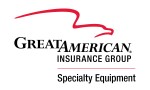 Great American Insurance Group helps make equipment transactions faster, easier, and more profitable for leasing and finance businesses, while helping them provide added value, convenience, and exceptional service to their customers. Physical damage insurance for equipment, vicarious liability insurance for lessors, property insurance for commercial titled vehicles, stip loss gap insurance, and equipment residual value insurance are our specialties.
Customized insurance programs for automatic, voluntary and POS scenarios help you:
• Create new revenue streams
• Expedite the leasing and finance process
• Provide a convenient insurance option for customers
• Manage risk for a healthy portfolio
Great American Insurance Company, flagship company of Great American Insurance Group, has been upgraded to an "A+" (Superior) rating and has continuously earned an "A" rating or higher by A.M. Best Company for more than 100 years (affirmed March 20, 2015).
---
IDS - Booth #2
Paul Macura, VP Sales - Americas & Europe
220 South Sixth Street
Suite 700
Minneapolis, MN 55402
www.idsgrp.com
(612) 851-3200
information@idsgrp.com

IDS is the leading global provider of software and solutions for the equipment and asset finance industry. IDS has a proven track record of serving hundreds of customers, from smaller independents to seven of the world's top 10 lessors in over 30 countries around the globe. IDS solutions are powerful and functionally-rich, yet flexible to meet each organization's business needs. IDS customers benefit from the collective best practices of our large, global user community. Headquartered in Minneapolis, MN, the company also has offices in the United Kingdom, Australia, Singapore and India. For additional information, visit www.idsgrp.com or email information@idsgrp.com.
---
Ivory Consulting Corporation - Booth #18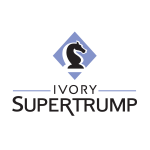 Scott A. Thacker
Chief Executive Officer
925-482-3698
415-933-0892 - mobile
scott.thacker@ivorycc.com
www.ivorycc.com
For over 35 years, Ivory Consulting Corporation has been the leading provider of equipment lease and loan software, software customizations and consulting services for the equipment finance industry. Ivory's flagship product, SuperTRUMP, is the proven solution for modeling and pricing complex leases and loans and is trusted by 8 of the Monitor top 10 companies. Ivory Consulting Corporation is privately held and headquartered in Walnut Creek, CA.
---
JDR Solutions, Inc. - Booth #21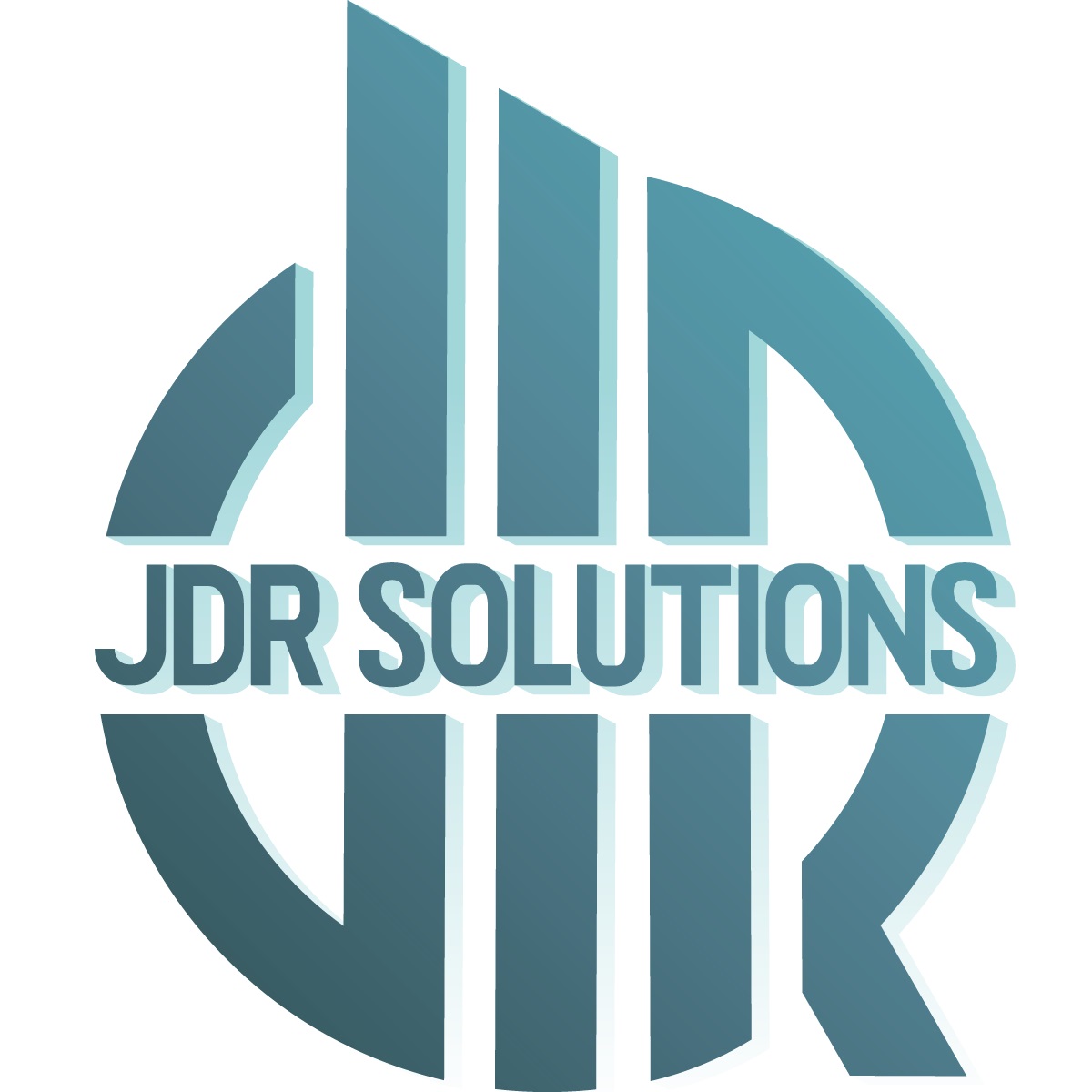 JDR Solutions, Inc. is a provider of front end and back office lease portfolio administration services, custom web portals, software as a service, database support and technical consulting for the equipment leasing industry.

We tailor our services to meet the specific needs of banks, manufacturer captives, independent lessors and other financial institutions in the United States and abroad, in such areas as:
Private label invoicing
Cash applications
Tax administration
Lease accounting
Collections
Contract booking
Midterm contract modifications
Customer service
Client data is protected through a "6+2" redundancy, maximum firewall settings and multi-location data storage. Our security, financial and operational practices and processes comply with the American Institute of Certified Public Accountants' Service Organization Control (SOC) 1 and 2 requirements.
Visit our virtual booth and meet Doug Williams, President and Chief Information Officer, and Steve Leer, Director of Marketing and Business Development.

JDR Solutions, Inc.
8606 Allisonville Road, Suite 245
Indianapolis, IN 46250

Phone: 855-863-7676
Web: www.jdrsolutions.com
---
Leasepath - Booth #25

Exhibitor profile is not available at this time.
---
Liventus - Booth #5


Exhibitor profile is not available at this time.
---
LTi Technology Solutions - Booth #15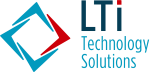 LTi provides an end-to-end equipment finance lifecycle management solution, ASPIRE, that flexibly manages a contract from lead management through termination. ASPIRE is designed with a workflow orientation that focuses on standard business processes, integrating the data required by those processes and automating, tracking and streamlining processes intuitively, by each individual end user.
The end result to the customer is a comprehensive view into their entire enterprise, allowing for: better visibility into accounts, better customer service, improved efficiencies and a more intuitive decisioning process. Ultimately, a more fluid transaction lifecycle brought on by having a true end-to-end system.
LTi remains committed to offering flexible solutions designed to meet the needs of their clients now and into the future. LTi's goal with its flexible architecture is to accommodate all types and sizes of equipment finance companies including: small, middle market ticket sizes, small and large portfolios, captives, financial institutions and independents.
CONTACT INFO:
Bryan Hunt
Phone/Fax: (402) 493-3445/(402) 493-3433 Email: bhunt@LTiSolutions.com
Web Site: www.ltisolutions.com
---
NETSOL Technologies - Booth #12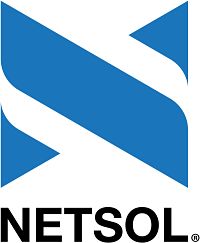 NETSOL Technologies, Inc (Nasdaq - NTWK), is a U.S. based, leading financial technology provider to the global equipment finance and leasing industry. NETSOL provides the highest level of quality software products and services globally that meet the needs of our customers by maintaining our staff as our principal asset and being responsive to market expectations. Any progressive business demands the right tools to guide innovation and achieve strategic superiority.
Having worked with more than 200 finance and leasing companies in over 30 countries, NETSOL Technologies understands the unique operational challenges of today's equipment finance and leasing industry and empowers finance and leasing companies to achieve business excellence. Our customized approach and commitment to providing superior quality IT solutions has enabled us to help our clients streamline their business operations and optimize efficiency.
At NETSOL, innovation has always been a primary focus along with adherence to the highest quality assurance and control standards in software development. Driven by innovation, we turn ideas into implementations which are suited to your operational needs. NETSOL has maintained a 100% implementation success rate worldwide to date.
We drive success by providing the right solution to your business problems in the most efficient of ways. We rigorously follow our rules and processes which has earned us a strong position among our clients in major Dow-Jones 30 Industrials, bluechip organizations and Fortune 500 manufacturers.
NFS Ascent: An Adaptive Platform for the Evolving Global Equipment Finance and Leasing Industry
NETSOL's premier, next-gen platform for the 360-degree automation of all finance and leasing operations, from contract origination to complete contract lifecycle management up until termination, is a highly adaptive and proven solution.
Ascent is built on cutting-edge technology that enables equipment finance and leasing companies to run their retail and wholesale finance business with ease. With comprehensive domain coverage and powerful configuration engines, it is architected to empower finance and leasing companies with a platform that supports their growth in terms of business volume and transactions.
Ascent is a platform that is capable of handling any volume at any complexity level. With a dynamic workflow, agile business rule engine and business process manager, Ascent is a highly configurable system. It enables equipment finance and leasing companies to effectively manage their complex multi-site and multi-currency operations and to thrive in hyper competitive markets globally, while keeping their costs at an absolute minimum.
The NFS Ascent suite includes Omni POS (Omni Point of Sale), CMS (Contract Management System) and WFS (Wholesale Finance System).
NFS Ascent is now also available on the Cloud with flexible, subscription-based pricing and rapid deployments.
NFS Digital: Curated Digital Touchpoints for Your Teams, Partners and Customers
NFS Digital is a combination of our core strengths, domain and technology. Our insight into the evolving landscape along with our valuable experience enables us to define sound digital transformation strategies and compliment them with smart digital solutions so our customers always remain competitive and relevant to the dynamic environment. Our digital transformation solutions are extremely robust and can be used with or without our core, next-gen solution (NFS Ascent) to effectively augment and enhance your ecosystem.
Website: http://www.netsoltech.com/
---
Odessa - Booth #4

Headquartered in Philadelphia, USA, Odessa is a software company exclusively focused in the leasing industry. Odessa provides the LeaseWave system and Odessa platform to power a diverse customer base of leasing companies globally. LeaseWave is a powerful, end-to-end, extensible solution for lease and loan origination and portfolio management. The Odessa platform further provides rich feature sets including low-code development, test automation, diagnostics, reporting and business intelligence to ensure organizations can more effectively align business and IT objectives. With flexible deployment models, you can launch via our SaaS offering and only pay for as much as you need. Your platform, your way.
Jim Humphrey
SVP, Sales
215-231-9800 xt 116
Jim.humphrey@odessainc.com
www.odessainc.com
---
Oracle USA - Booth #13
Oracle (NASDAQ: ORCL) is the world's most complete, open, and integrated business software and hardware systems company. With more than 370,000 customers—including 100 of the Fortune 100—in more than 145 countries around the globe, Oracle is the only vendor able to offer a complete technology stack in which every layer is engineered to work together as a single system. Oracle Lease and Finance Management, Oracle's industry-leading product designed for asset-based finance companies, provides end-to-end automation and a foundation for growth. Oracle Lease and Finance Management is a comprehensive application that leverages the power of the Oracle E-Business Suite to help equipment finance companies increase revenues through using IT as a strategic differentiator, enabling them to implement and accomplish strategies of expanding their business in existing and new markets, focusing on customer/partner relationships, managing risk-based returns, and improving asset management capabilities. Oracle's products give customers unmatched benefits including unbreakable security, high availability, scalability, energy efficiency, powerful performance, and low total cost of ownership. For more information, visit oracle.com.
---
Orion First Financial, LLC - Booth #16

Orion First unveils its latest product: a customer portal, enhancing the customer experience for borrowers. With it, obligors can view, manage, and optimize their accounts from wherever they are, at any time. Users can make payments, locate contract details, request payoffs, and more.
As a leading commercial loan and lease servicer, Orion stakes its reputation on not just adopting but synthesizing new technologies to help small businesses succeed. By appealing to clients as well as their obligors, Orion is setting the pace for technological innovation and integration.
---
PayNet, an Equifax Company - Booth #1
PayNet, Inc., is the leading provider of credit ratings on small businesses enabling lenders to manage credit risk, grow earning assets and operate credit processes at lower cost. PayNet maintains the largest proprietary database of small business loans, leases and lines of credit encompassing over 24 million contracts worth over $1.6 Trillion. Using state-of-the-art analytics, PayNet converts raw data into real-time marketing intelligence and predictive information that subscribing lenders use to make informed small business financial decisions and improve their business strategy. For more information, visit www.PayNet.com
---
Q2 - Booth #6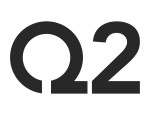 Q2 is a financial experience company dedicated to providing digital banking and lending solutions to banks, credit unions, alternative finance, and fintech companies in the U.S. and internationally. With comprehensive end-to-end solution sets, Q2 enables its partners to provide cohesive, secure, data-driven experiences to every account holder - from consumer to small business and corporate. Headquartered in Austin, Texas, Q2 has offices throughout the world and is publicly traded on the NYSE under the stock symbol QTWO. To learn more, please visit Q2.com.
---
Securcor Financial Group - Booth #24

Exhibitor profile is not available at this time.
---
TAO Solutions Corp. - Booth #8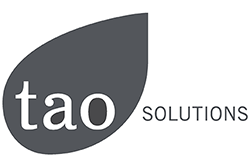 Exhibitor profile is not available at this time.
---
TimeValue Software - Booth #30

22 Mauchly
Irvine, CA 92618-3809
TValue™ Software for Lease Payments and Pricing (New Editions)
The fast, flexible, and creative tool for leasing professionals
TimeValue Software™ TValue™ for lease payments and pricing has been the equipment finance industry standard for over 30 years. Today, many of the Monitor 100 equipment finance companies and more than 500,000 financial professionals in more than 100 countries worldwide rely on TValue software for its calculation accuracy, flexibility, and ease-of-use.
There are three new editions of the popular TValue software. TValue Online™ cloud based edition can be used with all web based devices. TValue 6™ is the next generation of the desktop edition. TValue for Salesforce™ brings the power of TValue and integrates it with Salesforce, the world's #1 CRM solution.
TimeValue Software also offers the TValue Engine software development kit (SDK) for developers to integrate TValue into their application.
TValue software is a dynamic program and can help you and your sales force structure deals to match the cash flow of your customers and win challenging opportunities. You can compare different structures easily and quickly to determine what is the best alternative. With TValue software, you can provide creative payment quotes to your customers to help negotiate and close sales. For example, you can present a 90-day full skip or partial skip payment program versus a monthly payment to help your customer with a payment plan that matches the income generating capabilities of their purchase or you can do a step up or step down payments and manage your yield. TValue can handle it all.
TValue software is a user friendly program that offers the flexibility that you need. Let us show you the power of TValue software at our booth #30

and get a 20% Discount on TValue 6 or TValue Online for a limited time
.
---
Site Maintenance
Our system is currently down for scheduled maintenance. Your member services will be available again shortly. Please check back soon.