EL&F October 2016 - Technology Tips from 2016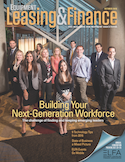 Product Details
Read nine tips for effective deployment of technology-gleaned from the winners of ELFA's 2016 Operations & Technology Excellence Awards and from program submissions generally-that you may want to consider when undertaking your own ops-and-tech project.
Tags EArt - Operations & TechnologyEArt - Operations & Technology
Additional Product Photos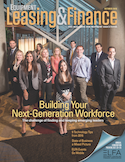 Site Maintenance
Our system is currently down for scheduled maintenance. Your member services will be available again shortly. Please check back soon.