EL&F October 2016 – Building Your Next–Generation Workforce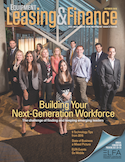 Product Details
Millennials are the leprechauns of today's workforce. Brimming with new ideas and able to work magic with technology, these young professionals seem to leap from task to task with a snap of their fingers. The challenge, say Millennials themselves and other equipment finance professionals who work with them, is retaining them. Learn how to keep these young men and women interested and doing work that matters, and you're liable to find pots of gold in all kinds of places.
Tags EArt - Emerging TalentEArt - Emerging Talent; EArt - Human CapitalEArt - Human Capital
Additional Product Photos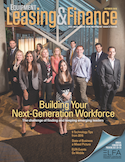 Site Maintenance
Our system is currently down for scheduled maintenance. Your member services will be available again shortly. Please check back soon.