EL&F Nov/Dec 2017 – Financial Watch: Lease Accounting Resource Group Forms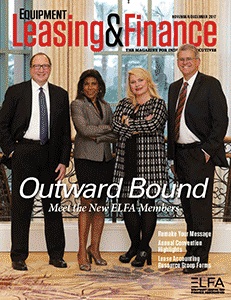 Product Details
The ELFA Financial Accounting Committee has created a Lease Accounting Resource Group (LARG) to solicit or identify technical accounting questions and issues related to the implementation of ASC 842. Plus: Takeaways from the 2017 Lease & Finance Accountants Conference by John Bober.
Additional Product Photos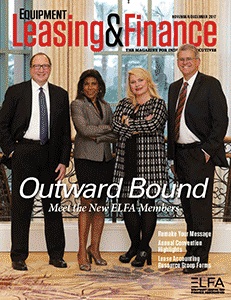 Site Maintenance
Our system is currently down for scheduled maintenance. Your member services will be available again shortly. Please check back soon.