May/June 2017 – Learning as We Go: Managed Solutions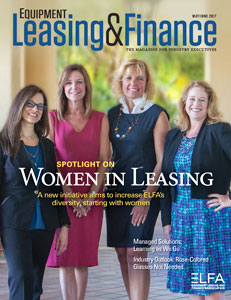 Product Details
Demand for managed-solutions transactions is widespread in the IT market, and it doesn't end there. Finance professionals say customers in sectors from agricultural to medical to office furniture are asking for contracts that bundle equipment, maintenance and supplies while also providing options to upgrade-all for one convenient monthly fee.
Tags EArt - Funding & Alternative FinanceEArt - Funding & Alternative Finance
Additional Product Photos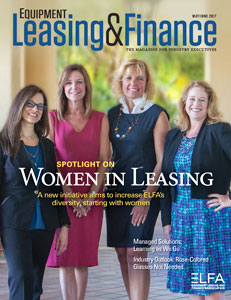 Site Maintenance
Our system is currently down for scheduled maintenance. Your member services will be available again shortly. Please check back soon.