EL&F January/February 2016 – FINANCIAL WATCH: Considerations for the Implementation of the New Lease-Accounting Standard -- Internal Preparation for Lessors (Part One of a Three-Part Series)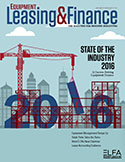 Product Details
The new lease-accounting standard is expected in early 2016. This article focuses on lessors' internal considerations (operations, staffing, accounting policies, education, underwriting and evidence to support key estimates in inputs).
Additional Product Photos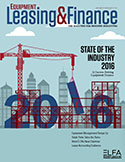 Site Maintenance
Our system is currently down for scheduled maintenance. Your member services will be available again shortly. Please check back soon.