EL&F July/August/September 2016 – Financial Watch: How Will the New Lease Accounting Standard Impact Loan Covenants?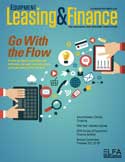 Product Details
ALTHOUGH most companies are focused on the impact that new lease accounting guidelines will have on their financial statements, the guidelines also impact other external reporting, functional and operational areas-including loan covenants.
Additional Product Photos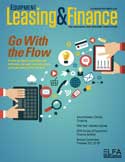 Site Maintenance
Our system is currently down for scheduled maintenance. Your member services will be available again shortly. Please check back soon.