Women's Leadership Forum LIVE!
April 20, 2021
Virtual Event
Virtual,
Leadership Development for Women at All Stages of an Equipment Finance Career.
Login Details
All registered attendees will receive an email with your personal conference link and login code for Women's Leadership Forum LIVE on April 20th by 8:00am ET. The conference will begin at 10:00am ET, but the platform will be open starting at 8:00am ET. This is a great time for you to login, peruse the site, complete your profile and become familiar with the platform. Please note: The conference virtual platform will not be accessible until the conference date.
Review the Event Platform Prior to the Event
ELFA Women's Leadership Forum LIVE! will feature timely keynote speakers, hot-topic sessions and interactive networking opportunities, all organized around the theme "Stoking the Fire." This event is designed to spark new ideas and provide inspiration and tools to help you move forward and thrive. Register today to engage with your colleagues from across the industry at this unique digital conference experience! The agenda includes time for attendee interaction and networking with other industry leaders. You'll leave this event with valuable insights and powerful tools to enhance your career.
Grow your leadership skills
Improve your professional performance
Build relationships and make new connections
Who Should Attend?
The Forum, which is organized by the ELFA Women's Council, is open to anyone who would like to attend. There are no registration restrictions for the Women's Leadership Forum this year. ELFA is offering member and nonmember pricing in order to accommodate all who are interested in this fantastic event!
Sponsorship Opportunities
Sponsorships provide invaluable exposure for your company. Contact Steve Wafalosky at 440-247-1060 or stevew@larichadv.com if you are interested in supporting the ELFA Women's Leadership Forum.
Listen to ELFA's Equipment Finance Matters podcast to learn more about the ELFA Women's Council and the ELFA Women's Leadership Forum LIVE!
Registration Fees
| Price Description | Amount |
| --- | --- |
| Attendees - ELFA Members | $395.00 |
| Attendees - Non Member | $795.00 |
| Speaker/Panelist - ELFA Members | $295.00 |
| Women's Council Members | $295.00 |
Speakers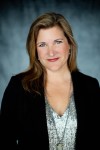 Kelly Accetta
Consultant
Truth-Coach
Kelly Accetta is an internationally recognized author, motivational speaker and life coach. Her trainings come from experiential learning and years of personal growth and development. Throughout her career she has recruited and trained sales teams strong enough to be a consistent top producer. She also co-created one of the most effective training programs in the industry of Direct Marketing that has developed top producers and trainers that now span 6 continents and over $1 billion dollars in revenue for those companies. Her ability to engage and inspire sales teams around the world has led to sustained< growth and market retention that is unparalleled. Her study of human behavior over the last 25 years has produced an ability to train in sales, management and leadership like no other, and do it in a fun upbeat way while still getting results.
---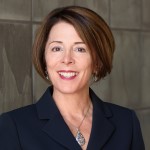 Deborah Baker
Head of Worldwide Leasing and Financing
HP Inc.
As Head of Worldwide Leasing and Financing, Deborah Baker is responsible for driving contractual business growth through an optimized, profitable multi-vendor leasing and financing Go to Market (GTM) solution.
Deborah is a finance veteran with almost 30 years' experience supporting captive and vendor financing. She joined HP from Cisco Systems Capital Corporation where she served as Senior Director, Global Portfolio Services, supporting a $12B Global Portfolio of ~5000 lease and loan customers in over 100 countries, maximizing sales enablement and ensuring fiduciary responsibility.
Prior to joining Cisco Capital in 2011, Deborah spent 10 years with Hewlett-Packard Financial Services at their headquarters in New Jersey supporting end user financing products in the US, Canada and US Public Sector as well as internal (embedded lease) financing products. Prior to Hewlett-Packard Financial Services, she held a variety of roles with CIT (formerly AT&T Capital), including roles in Business Development, Sales and Operations. As a Six Sigma Champion and Talent Ambassador, Deborah is passionate about Process Improvements, Learning and Development and Talent Management.
Deborah is a member of the Board of Directors for the Equipment Leasing and Financing Association (ELFA), the Chair of the ELFA Women's Council, and a member of ELFA Equality. In addition, Deborah is a member of the Editorial Board of The Monitor publication, The Independent Voice of Equipment Finance. In 2019, she was named one of the Top Women in Equipment Finance by The Monitor.
Deborah holds a BS in Business Administration and an MBA from Fairleigh Dickinson University in Madison, NJ. She currently resides in Chapel Hill, North Carolina with her husband Chris. Their son Griffin is studying Cybersecurity at the Southern New Hampshire University. Outside of work, Deb enjoys hiking, bicycling and cooking.
---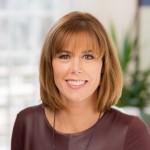 Shannon Cassidy
Keynote Speaker
Bridge Between, inc.
Shannon Cassidy is a certified Executive Corporate Coach and an authority on behavioral modification and communication. The small incremental changes she teaches are efficient, executable and effective.
She is the founder, president and driving force behind bridge between inc., a specialized coaching firm committed to understanding, influencing and maximizing the human potential. Since founding her company in 2000, Shannon has coached hundreds of leading executives and their teams.
Shannon's mission is to help clients manifest their potential, individually and collectively, by crossing the bridge between where they are now and their future state. She has been helping audiences of all sizes, from boardrooms to convention halls, encouraging a growth mindset to breakthroughs, progress and goal achievement. As entertaining and engaging as they are informative, her presentations reveal her expertise, sense of humor and empathy while communicating the tips and insights needed for peak performance.
She is a National Speakers Association Member with a degree in Business and Professional Communication from the University of Rhode Island and certification as an Executive Corporate Coach from the International Coach Federation.
Shannon has authored several books. Her two most popular are V.I.B.E., an in-depth self-discovery journey to authentic leadership, and The 5 Degree Principle, a leadership fable revealing a familiar journey of career challenges politics and empowerment.
---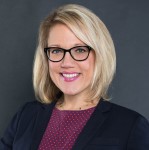 Jennifer Fanz
Country Sales Manager, US Healthcare
DLL
Jennifer Fanz, Director of Sales, US Healthcare, at DLL, is an experienced sales leader with demonstrated success in the financial services industry. She is well versed in sales, strategic planning, business development, sales management and general management.
Jennifer earned her Bachelor of Science degree with a focus in Management from Rutgers, The State University of New Jersey-Camden, and she has been part of the DLL team since April 2000. Jennifer is an active member of Equipment Leasing and Finance Association (ELFA), with service on the Emerging Talent Advisory Council and Women's Council. Jennifer is also the DLL US (Wayne, PA) Chapter Lead for N.O.W., the Network of Women.
---
Michelle Fuchs
Vice President, Business Development Manager
Stearns Bank NA-Equipment Finance Division
Michelle Fuchs brings years of experience to Stearns Bank's Equipment Finance Division. She joined the company in 1995 to assist in the initial development of the client relations team, helping current clients with their financing needs. As she continued her career at Stearns Bank, she developed a passion for pursuing new equipment financing opportunities. Her areas of industry expertise include medical, manufacturing and construction equipment financing.
As Business Development Manager, Michelle's primary focus is pursuing new business for Stearns Bank by developing relationships with distributors and manufacturers within new industry areas of interest. She enjoys the pursuit of new opportunities and exploring situations where she can offer creative solutions to meet the demands of her customers.
Michelle has a degree in marketing from St. Cloud State University.
---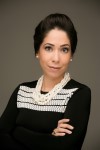 Christine Gagnon
CFO
AAFC (African Asset Finance Company Inc)
Christine D. Gagnon is a corporate strategist, senior finance executive and certified accountant (CPA). She has a proven track record of success in strategy formulation and execution, as well as in-depth experience with complex accounting, finance, regulatory and operational matters.
Ms. Gagnon graduated magna cum laude with Distinction from the University of Connecticut, earning a Bachelor of Science in Accounting, a Master of Science in Accounting, and a Master of Business Administration. Most recently, Ms. Gagnon studied corporate and client service strategy at Harvard Business School and design thinking and innovation at Stanford University's School of Engineering.
Ms. Gagnon is an accomplished public speaker serving as a guest lecturer, panelist, moderator, and keynote speaker on various strategic topics and was a professional speaker coach for TEDx Manhattan Beach and TEDx London Business School. She is an adjunct professor in the Department of Accounting at California State University, Fullerton and formerly served as an adjunct professor at University of California, Irvine, teaching undergraduate and graduate-level courses.
Ms. Gagnon is currently Chief Financial Officer of African Asset Finance Company (AAFC) where she oversees all finance, treasury, accounting, credit, and risk functions; she also serves on subsidiary boards.
Previously, she was a Director at Ernst & Young LLP (EY), holding various leadership positions including EMEIA CFO/COO & Global Go-to-Market Lead for the Financial Crime business and COO of Africa Financial Services. Prior to joining EY, Ms. Gagnon held the positions of First Vice President at OneWest Bank N.A. and Senior Manager at at PricewaterhouseCoopers LLP.
---

Kara Miyasato, CLFP
Marketing Director
Stryker, Flex Financial
Kara Miyasato is the Director of Marketing for Stryker's financial services business, Flex Financial. In this role, she leads a team responsible for product development, marketing communications, sales training, process improvement, and business analytics for North America and Europe. She sits on the Flex Financial leadership team.
In 2007, Kara began her career at Stryker at Stryker Endoscopy in San Jose, California. She relocated to Kalamazoo in 2008 and has held various individual contributor and management roles within Flex Financial in both operations and marketing. Her focus throughout her Stryker career has been around customer engagement, continual process improvement, and employee development.
Kara currently chairs the Emerging Talent Advisory Council (ETAC) for ELFA and sits on ELFA Equality. She was previously the ETAC liaison to the Captive & Vendor BCSC and was identified as Monitor's inaugural Next Generation Leader for their Industry Icon Awards.
Kara holds degrees in philosophy and economics from Santa Clara University, attained her Master's degree in Finance from Indiana University's Kelley School of Business, and is a certified Project Management Professional (PMP) as well as a Certified Lease & Finance Professional (CLFP). She sits on the board of directors for the Kalamazoo Junior Symphony Orchestras and resides in Kalamazoo, Michigan with her husband, Cullen Stevenson, and their son, Kai.
---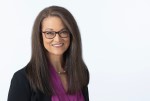 Deborah Reuben, CLFP
CEO & Founder
TomorrowZone
Deborah "Deb" Reuben, CLFP, is CEO and Founder of TomorrowZone and the Beyond Convention EF Innovators UnConference, a platform inspiring fresh ideas and collaborations to shape the future of equipment finance. She inspires new thinking to explore the art of the possible through her extensive technical knowledge, equipment finance experience, and passion for challenging the status quo. Her expertise will enhance and broaden your company's products and services and create efficiencies that will produce a competitive advantage for your business.
Her broad background includes system design and development in financial services (Wells Fargo and TCF) and the software industry (HCL and Linedata Capitalstream). Specializing in industry trends and strategic direction, her approach is holistic and relatable to help clients understand potential impacts and discover new opportunities for advanced technology. Additionally, she provides experiential virtual workshops that help leaders clearly understand current state realities and future possibilities.
A member of ELFA's Board of Directors, Reuben chairs the ELFA's Technology Innovation Working Group and serves on the Monitor Editorial Board, co-founded the Disrupted+ conference series with Monitor. She authored The Certified Lease and Finance Professionals' Handbook, 6th and 7th and 8th editions. She is the recipient of both the CLFP Foundation Cindy Spurdle Award of Excellence and the ELFA Michael J. Fleming Distinguished Service Award. Monitor Magazine honored her as one of the 50 Most Powerful Women Leaders in Equipment Finance. Learn more at tomorrowzone.io.
---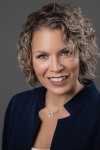 Nancy Robles
Chief Operating Officer/Compliance Officer
Eastern Funding LLC
Nancy Robles is Chief Operating Officer of Eastern Funding LLC where she is responsible for all of the company's day-to-day operational and administrative functions.
Nancy joined Eastern Funding in 2005 from Fleet Healthcare Capital Leasing/Bank of America. During her tenure at Eastern Funding, she has managed the company's operations functions including credit, compliance, documentation, funding, loan servicing, legal and work-out, and human resources.
Outside of Eastern Funding, she serves on the board of the Berkeley College Scholarship Foundation, The Coin Laundry Association Diversity and Inclusion Committee, the Berkeley College MBA and Legal Studies Committees.
Nancy has been recognized by Monitor Magazine as a Top Woman in Equipment Finance for 2020. She has also been featured in Hispanic Executive Magazine.
---

Kevin Sensenbrenner
SVP/Senior Managing Director, Head of Asset Management
Stonebriar Commercial Finance
Kevin Sensenbrenner is SVP and Senior Managing Director of Asset Management, with direct management responsibility for all asset valuation, lease portfolio management, and remarketing activities.
Kevin began his career in 1998 as a commercial and industrial machinery and equipment (M&E) and real estate appraiser with AccuVal Associates. He was responsible for Co-Managing AccuVal's M&E appraisal practice. At AccuVal, Kevin gained extensive experience appraising domestic and international large industrial/manufacturing facilities, such as: steel and paper mills, metal fabrication and automotive assembly plants, chemical/petroleum processing plants, carpet manufacturers, food processing facilities, printing operations, and energy related assets.
Sensenbrenner began his Asset Management career at AIG Commercial Equipment Finance (AIG CAF) in 2006 as Vice President and Senior Asset Manager. His responsibilities increased successively and ultimately included all asset management functions for AIG Investments and AIG CAF portfolios. At AIG, Kevin valued and managed a diverse portfolio, with assets in manufacturing, transportation, oil and gas, mining, construction, marine, rail, and technology industries, as well as real estate assets.
Prior to joining SCF in 2015, Mr. Sensenbrenner led an equipment management valuation team overseeing Wells Fargo Equipment Finances $29.5 billion portfolio, with responsibility for commercial bank, corporate bank, capital markets, marine, energy, and rail business verticals.
Kevin is a Senior ASA appraiser and has served as an ELFA Equipment Management Committee member since 2007.
---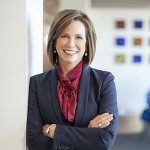 Kris Snow
President
Cisco Systems Capital Corporation
Kristine (Kris) A. Snow has more than two decades of commercial leasing and finance experience. In 2009, she joined Cisco Systems Capital Corporation, a wholly owned subsidiary of Cisco Systems, Inc. As President, she leads the company's global captive finance and certified remanufactured equipment businesses. Kris previously served as President of Global Vendor Finance at CIT Group.

An active participant in ELFA, Kris served on the Board of Directors from 2008-2011 and returned to the Board in 2017. In addition to her current position on the Board, she is a member of ELFA's Executive, Nominating and Personnel Committees. Previously, she served as Chair of the Captive and Vendor Finance Business Council Steering Committee. Kris has also served as a participant in the Equipment Leasing & Finance Foundation's Industry Future Council and a contributor to previous "State of the Equipment Finance Industry" reports.

Outside of ELFA, Kris has been involved in numerous civic and community organizations. She serves on the Gonzaga University Board of Trustees and is Board Member Emeritus for St. Mary's College School of Economics and Business Administration. She was honored by the Computer Reseller News 2019 Women of the Channel list, received the Silicon Valley Business Journal's Women of Influence award, and the YWCA Tribute to Women Award for the Silicon Valley.

Kris holds a Bachelor of Science degree in Mechanical Engineering from Gonzaga University and a Master of Business Administration from St. Mary's College of California.
---

Scott Thacker, CPA, CLFP
Chief Executive Officer
Ivory Consulting Corporation
Mr. Thacker is the CEO of Ivory Consulting, the software and consulting company that has helped define the modern equipment finance industry with SuperTRUMP, the proven solution for modeling and pricing equipment leases and loans. Scott is Chair of the Equipment Leasing & Finance Foundation, Chair of ELFA Equality and a member of the ELFA Financial Accounting Committee.
He was previously a member of the ELFA Board of Directors and of the Association's Operations and Technology Committee for five years, three of them as Chair, as well as the co-director of the Foundation's Research Committee.
Throughout his more than 30-year international career, Scott has helped transform businesses through product and service innovations, new business initiatives, M&A activities, and financial transactions.
Prior to joining Ivory Consulting, Scott was a partner at Accenture and founding member of the management consulting group focused on providing solutions to the North American equipment leasing and asset finance industry. Previously, he was instrumental in creating Oracle's now widely used Oracle Lease and Finance Management software application, and with American Airlines, where he was involved in executing aircraft, equipment and real estate leases as well as other financial transactions. Scott was a founding member of both AMR Consulting Group, an affiliate of American Airlines, and AT&T Solutions, a division of AT&T.
Scott received an M.B.A. in Finance from The Wharton School of the University of Pennsylvania and a B.S. in Accounting from the Wake Forest University. He is a CPA and CLFP.
---
Sponsors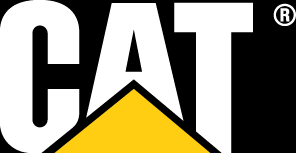 Caterpillar Financial Services Corporation
Headquartered in Nashville, Tenn., Caterpillar Financial Services Corporation is the financial arm of Caterpillar Inc., a Fortune 50 company, a technology leader and the world's largest manufacturer of construction and mining equipment, natural gas and diesel engines, and industrial gas turbines.
---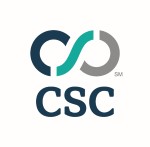 CSC
Corporation Service Company (CSC) is a leading provider of legal and financial services for many of the world's largest companies, law firms, and financial institutions. CSC is the single source for all your Uniform Commercial Code (UCC) document searching and filing needs. We are experts at helping you manage due diligence projects, from a single filing or search to thousands, with unmatched speed and accuracy.
Founded in 1899, CSC has been providing UCC services to the financial community since states began adopting the Uniform Commercial Code. CSC built a solid reputation based upon our long-standing experience, and we now provide UCC services to thousands of financial institutions. CSC has become a recognized leader due to our unique ability to provide the best Web-based technology and flexible integration capabilities, coupled with the highest level of personalized and experienced customer service in the industry.
Equipment leasing enterprises, finance companies, commercial banks, and other financial service companies trust CSC for Uniform Commercial Code services that help you:
-Uncover search records that other providers and state systems miss
-Increase the accuracy of your UCC filings and reduce your rejection rates
-Monitor expirations, debtors, corporate entities, and bankruptcies
With CSC, you have access to industry-leading B2B Web Service solutions that seamlessly integrate with your own loan processes, supported by award-winning customer service. To learn more about why more equipment leasing companies are switching to CSC and how we can help you manage risk and reduce costs associated with your lending, leasing, or legal transactions, visit www.cscglobal.com or call (800) 858-5294.
---

Farm Credit Leasing
Farm Credit Leasing is a wholly owned subsidiary of CoBank, a national cooperative bank serving vital industries across rural America. CoBank is a proud member of the Farm Credit System and specializes in providing financing to farmers, ranchers, cooperatives, agribusinesses, rural communications, energy and water companies, Farm Credit associations and other businesses serving rural America.

---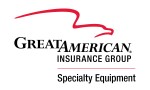 Great American Insurance Group
Great American Insurance Group provides tailored equipment programs to businesses across the U.S. and Canada. Businesses rely on Great American to not only reduce risk but also to help drive their profitability while meeting the needs of their customers.
Our programs include:
• Equipment Physical Damage Programs
• Commercial Vehicle Programs
• Risk Management Programs
• Insurance Tracking Service
Great American Insurance Group has roots going back to 1872 with the founding of its flagship company, Great American Insurance Company, which has continuously earned an "A" rating or higher by A.M. Best for more than 100 years (affirmed September 11, 2019).
The property and casualty insurance operations of Great American Insurance Group, headquartered in Cincinnati, OH, focus on specialty insurance products for businesses. Great American Insurance Group members are subsidiaries of American Financial Group (AFG), a Fortune 500 company.
---
IDS
IDS offers a suite of secured finance technologies to help banks, specialty finance firms and captive finance organizations optimize operational efficiency and drive growth. Organizations of all sizes rely on our technologies and consultative services to optimize their asset finance, asset-based lending and factoring operations. Our software solutions are built on IDScloud, a true software-as-a-service (SaaS) platform that offers best-in-class simplicity, scalability and affordability. IDS serves a global customer base from offices in the United States, the United Kingdom and Australia. The company's headquarters are located in Minneapolis, Minnesota, USA. For more information visit idsgrp.com.
---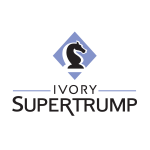 Ivory Consulting Corporation
For over 35 years, Ivory Consulting Corporation has been the leading provider of equipment lease and loan software, software customizations and consulting services for the equipment finance industry. Ivory's flagship product, SuperTRUMP, is the proven solution for modeling and pricing complex leases and loans and is trusted by 7 of the Monitor top 10 companies. Ivory Consulting Corporation is privately held and headquartered in Walnut Creek, CA. Contact Ivory to see how our proven expertise can help to improve the performance and profitability of your lease and loan portfolios.
---
Key Equipment Finance
As a division of KeyBank National Association, Key Equipment Finance (KEF) manages approximately $13 billion in assets and acquires $6 billion in equipment annually. The company has major management and operations bases in Denver, Colorado (headquarters), Albany, New York and Toronto, Canada.
Through approximately 400 financing professionals nationwide, KEF delivers a wide array of business-to-business equipment financing solutions to organizations of many sizes and types, focusing on four distinct markets:
Businesses of all sizes in the U.S. (from small business to large corporate)
Equipment manufacturers, distributors and value-added resellers
Federal, provincial, state and local governments as well as other public sector organizations
Lease advisory and syndications support for corporations looking to optimize risk and revenue
---

Moritt Hock & Hamroff LLP
Moritt Hock & Hamroff LLP is a full-service, AV- rated commercial firm with 19 areas of practice and 70+ attorneys located in our NY offices on Long Island and in Manhattan. We have attained a national reputation over the past 35 years, representing members of the equipment leasing and finance industry including asset-based lenders, finance and leasing companies, banks and independent companies of varying size and specialty. Some of the largest, most well-known companies in the industry rely on us for services that include drafting, negotiation and structuring of loan and lease agreements, creating and documenting specialized programs, transactions and portfolio sales, capital markets, formation, purchase and sale of leasing companies, as well as workouts, litigation, creditors' rights and bankruptcy representation.
---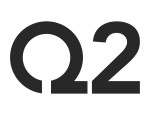 Q2 Cloud Lending
Cloud Lending Solutions Equipment Finance platform is for lessors looking to create the ultimate leasing experience. Through our integrated front-to-end platform, lessors can simplify the entire leasing experience, accelerate least processing and revenues, and reduce operational inefficiencies through automation and configurations.
Designed for Captive Lessors, Bank Lessors, Independent Lessors, and Vendor Finance customers levering our cloud-based leasing platform obtain a 360-degree view for improved user experience, helping deliver a differentiated dealer and lessee experience. Proven margin improvements by managing more contracts and assets with less staff and reduced expenses while providing for real revenue growth as new leasing products can be developed in days rather than months. Our single system of record helps lessors reduce their operations, business, and regulatory risks.
In combination with our global professional service and account management team, the Cloud Lending Solutions Lease Xcelerate program enables asset finance companies to grow their portfolio, automate operations, records, and contracts, and manage assets within and after maturity and delinquencies
With offices in San Mateo, London, Sydney, and Bangalore, Cloud Lending Solutions is empowering Financial Institutions to improve their leasing practice. Visit us at www.cloudlendinginc.com
---
What is the ELFA Women's Leadership Forum?
The Forum is special one-day virtual event focused on leadership development for women at all stages of an equipment finance career. The exciting agenda features timely keynote speakers, hot-topic sessions and interactive networking opportunities, all organized around the theme "Stoking the Fire." The Forum, which is organized by the ELFA Women's Council, is designed to spark new ideas and provide inspiration and tools to help you move forward and thrive.
When will it be held?
The Forum will be held on Tuesday, April 20, 2021, 10am-6pm Eastern.
When will registration open?
Who should attend?
This event is open to anyone who would like to attend. There are no registration restrictions for the Women's Leadership Forum this year.


What can I expect at this virtual conference?
This virtual event will mimic many of the qualities of an in-person event. This isn't another zoom meeting: We'll convene on an interactive online platform that will allow you to connect, share knowledge and learn like never before. You can move around the Forum, clicking from one virtual area to the next. You can also connect with other attendees for networking and discussion.
Will I be able to network?
Yes. You'll have multiple opportunities to expand your professional network, engage with other attendees and create lasting connections.


What are the fees to attend and what do they include?
Registration is for the one-day virtual event. The registration fee is:
$395 for ELFA members
$795 for nonmembers
How do I access the virtual platform?
After you register for the Forum you will receive a separate email a week or so prior to the event with your own personalized link to gain access to the virtual conference.

Why did ELFA decide to make the Women's Leadership Forum virtual in 2021?
The ELFA Board of Directors and professional staff have been monitoring the COVID-19 pandemic. As always, the safety of our members, event participants, community and staff are our top priority. After talking to members and weighing a number of factors, we believe the decision to hold a virtual event is in the best interest of everyone involved.
Who can I contact with questions about this event?
If you have any questions or need assistance, please email ELFA Women's Council staff liaison Amy Vogt at avogt@elfaonline.org.
If you would like information on exhibiting at this conference, please contact Steve Wafalosky at
stevew@larichadv.com
or 440.247.1060.
If you would like information on exhibiting at this conference, please contact Steve Wafalosky at
stevew@larichadv.com
or 440.247.1060.
If you would like information on exhibiting at this conference, please contact Steve Wafalosky at
stevew@larichadv.com
or 440.247.1060.
If you would like information on exhibiting at this conference, please contact Steve Wafalosky at
stevew@larichadv.com
or 440.247.1060.
If you would like information on exhibiting at this conference, please contact Steve Wafalosky at
stevew@larichadv.com
or 440.247.1060.
If you would like information on exhibiting at this conference, please contact Steve Wafalosky at
stevew@larichadv.com
or 440.247.1060.
If you would like information on exhibiting at this conference, please contact Steve Wafalosky at
stevew@larichadv.com
or 440.247.1060.
If you would like information on exhibiting at this conference, please contact Steve Wafalosky at
stevew@larichadv.com
or 440.247.1060.
If you would like information on exhibiting at this conference, please contact Steve Wafalosky at
stevew@larichadv.com
or 440.247.1060.
If you would like information on exhibiting at this conference, please contact Steve Wafalosky at
stevew@larichadv.com
or 440.247.1060.
If you would like information on exhibiting at this conference, please contact Steve Wafalosky at
stevew@larichadv.com
or 440.247.1060.
If you would like information on exhibiting at this conference, please contact Steve Wafalosky at
stevew@larichadv.com
or 440.247.1060.
If you would like information on exhibiting at this conference, please contact Steve Wafalosky at
stevew@larichadv.com
or 440.247.1060.
If you would like information on exhibiting at this conference, please contact Steve Wafalosky at
stevew@larichadv.com
or 440.247.1060.
If you would like information on exhibiting at this conference, please contact Steve Wafalosky at
stevew@larichadv.com
or 440.247.1060.
Site Maintenance
Our system is currently down for scheduled maintenance. Your member services will be available again shortly. Please check back soon.