Lease and Finance Accountants Conference
September 16, 2019 - September 18, 2019
Hilton Chicago
Chicago, IL
The Premier Event for Leasing and Finance Accounting Professionals
CFO Roundtable
Introduction to the Leasing and Finance Industry
Taxation of Leases and Service Contracts
Keynote: Economist, Rob Wescott
State of the Association and State of the Industry
Rev and Rec Issues
Lease or Not a Lease
Interpretive View Lessor- Hot Topics Part One
Interpretive View Lessee- Hot Topics Part One
CECL Overview
Evolving for the Customers and Data Needs
Interpretive View Lessee- Hot Topics Part Two
Lease & Loan Pricing Basics
Operationalizing Between IFRS or US GAAP
Lease Implementation Pressure Points: Unexpected Questions You've
Encountered and Operational Landmines
Lease and Loan Sales
Leases in Business Combinations
Sale Leaseback
The View from Across the Pond: An Update from the IASB
CECL: Using Data Analytics to Support Better Decisions
Leases and Real Estate
Lease & Loan Pricing Advanced
Ask the Auditor and Accountant
Unmatched networking activities!
Who Should Attend
Accountants, CFOs, controllers, tax managers, treasurers, finance directors and others responsible for financial reporting activities, plus any business professionals or advisors who must be familiar with the impact of accounting on their transactions or activities.
Become An Exhibitor Or Sponsor!
The ELFA Lease and Finance Accountants Conference will be held concurrently with the ELFA Operations and Technology Conference. Both conferences will share a table top exhibit targeting companies that provide lease and finance accounting software, and other technology-related processes and systems. This is a great opportunity to get in front of an expected combined attendance of about 300 people!
Sponsorships at ELFA events offer several important benefits that allow your company to achieve its marketing and sales objectives. As a sponsor, your company is showcased to decision-makers in all facets of the equipment leasing and finance industry. If you would like to be a part of the exhibition or a sponsor of the combined conferences, please contact Steve Wafalosky at stevew@larichadv.com or 440-247-1060.
Registration Fees
| Price Description | Amount |
| --- | --- |
| 1st Attendee from Member Company | $1225.00 |
| Additional Attendee - Member | $1180.00 |
| Additional Exhibitor - Member | $1180.00 |
| Additional Exhibitor - Nonmember | $1180.00 |
| Attendee - Non Member (All) | $2450.00 |
| Committee - Member | $610.00 |
| First Time Attending This Conference(Members Only) | $1050.00 |
| Speaker - Member (Attending Entire Conference) | $610.00 |
| Speaker - Non Member (Attending Entire Conference) | $610.00 |
| Spouse/Companion of Non Member | $250.00 |
Conference Schedule & Networking Events
Session descriptions and speakers are located in the conference schedule - Download Conference Schedule Here
Special Networking Events
Newcomers Reception
Monday, September 16th 5:00 pm - 5:45 pm
Is this your first time at our conference? Wonderful! Meet other first-time attendees and Committee members from the Operations and Technology Committee and the Lease and Finance Accountants Committee at this fantastic reception. No additional fee to attend.
Hosted Receptions
Monday, September 16th and Tuesday, September 17th
A wonderful opportunity to network with individuals from across the industry. Receptions for the conference are jointly attended by Operations and Technology Conference attendees and the Lease and Finance Accountants Conference attendees.
5K Fun Run
Tuesday, September 17th 6:00 am
(pre-registration requested) Start your day with a little exercise and see some sights in Chicago! Join your colleagues for a 5K Fun Run before your full conference day begins. No additional fee to participate.
Women's Council Event
Wednesday, September 18th
(pre-registration requested)
A fantastic opportunity to meet with other women in the Finance, Leasing, Technology and Operations industry. This is a great networking event to learn about the new initiatives ELFA is taking for Women in Leasing. All are welcome to attend. No additional fee to participate.
Available Functions
Monday - September 16
10:00 am - 12:00 pm
CFO Roundtable
Discussion Leader: SHAWN HALLADAY Managing Principal The Alta Group
10:00 am - 12:00 pm
Introduction to Leasing and Finance Industry Workshop
Introduction to the industry and products offered, why customers lease and an overview of the lease accounting rules changes and the impact to the industry. Geared to newcomers to the industry.
Taxation of Leases and Service Contracts Workshop
A workshop of the tax rules which determine whether a transaction is considered a loan, a lease or a service agreement; how those determinations affect the tax benefits available to the lessor/project owner and the effect of recent extensions of certain tax benefits, including bonus depreciation and alternative energy tax credits.
5:00 pm - 5:45 pm
New Attendees Reception

Tuesday - September 17
6:30 am - 8:00 am
5K Fun Run
Lead Committee Member: AMIE SWEENEY Start the day with a little exercise and join your colleagues for a 5K fun run.
Wednesday - September 18
7:00 am - 8:00 am
Women's Council Breakfast

Speakers
Dave Augustyn
Partner - Accounting Advisory Services
KPMG LLP
---

John Bober
Director
The Alta Group LLC
John chairs the accounting and reporting committee of the Equipment Leasing and Finance Association (ELFA) and was the 2014 recipient of the ELFA's Distinguished Service Award. As the managing member at IXL Lease Advisory Services, LLC, John specializes in lease accounting and financial reporting. He is also a senior consultant to Ernst & Young LLP.
John retired in 2018 after a 23-year career with GE Capital, where he primarily focused on vendor finance arrangements and the leasing of equipment as well as managing all aspects of General Electric Company's Financial Accounting Standards Board (FASB) and International Accounting Standards Board (IASB) lease accounting project. He has been active in the accounting standards setting process, having served on both the Emerging Issues Task Force and the Accounting Standards Executive Committee working groups. John was a member of the joint FASB and IASB international working group on lease accounting. Active in Financial Executives International, he is the past chair of their leases working group.
John joined GE Capital in 1995 and held various positions in finance, risk and general management within GE Capital and GE Energy Financial Services. He managed the group within GE Energy Financial Services responsible for the analysis of economic returns from equity and debt investments, project financings, partnerships and large ticket leases, including lease pricing. Prior to joining GE in 1995, John was a partner with an international accounting firm, based in both Jakarta, Indonesia and New York. He frequently speaks at industry conferences on matters related to current developments in finance and accounting.
John has a BA in History from Tulane University. He is also an MPA from the University of Texas at Austin and is a past member of the Department of Accounting Advisory Council and of the McCombs School of Business BBA-MPA Alumni Advisory Board.
---
Chris Bolash
Partner
Ernst & Young LLP
---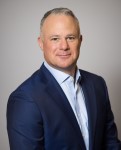 Robert Boyer, CLFP
Senior Director, Senior Vice President
TCF Capital Solutions, a division of TCF National Bank
Robert L. Boyer is the President of BB&T Commercial Equipment Capital Corp., a wholly owned subsidiary of Branch Banking and Trust Company (BB&T). He is responsible for developing and executing the strategic plan for the company. Since joining Susquehanna in 1998, Mr. Boyer has held positions of increasing responsibility including Sales Executive, Syndications Manager, Senior Vice President of Acquisitions and Syndications and Executive Vice President.
Mr. Boyer currently serves as director and Treasurer of the Equipment Leasing and Finance Association (ELFA) Board of Directors and is a member of its Executive Committee. Previously, he chaired the ELFA's Membership Committee and Small Ticket Business Council Steering Committee. He also serves as a director for the Certified Leasing and Finance Professional Foundation (CLFP).
Mr. Boyer has been working in the Equipment Finance Industry since 1995.
He has spoken on behalf of the Equipment Finance Industry and Susquehanna Commercial Finance at various events and interviews for published articles. He holds a bachelor's degree from LaSalle University.
---

Daryl Buck
Partner
Grant Thornton LLP
Daryl Buck is the National Managing Partner of Accounting Advisory Services for Grant Thornton LLP. In this role, Daryl oversees service offerings that seek to help clients optimize their financial reporting processes and ensure their accounting practices align with business goals and evolving standards. Daryl has more than 30 years of experience in diverse financial and accounting leadership roles. Prior to joining Grant Thornton, Daryl was a member of the Financial Accounting Standards Board (FASB). Daryl has also served as the chief financial officer of a privately owned retail grocery company and as an audit manager for a large public accounting firm. Daryl's industry experience includes retail, energy, financial services, marine transportation, and wholesale distribution. At the FASB, Daryl worked to establish and improve generally accepted accounting principles (GAAP) for all sectors, and to coordinate them with international financial reporting standards (IFRS). Daryl has spoken at numerous accounting and financial reporting conferences, seminars, and other gatherings, both domestically and internationally. Daryl earned a Bachelor of Science in Accounting from Southeastern Oklahoma State University.
---

Kerrie Cadugan
Managing Director
Ernst & Young LLP
Kerrie is a Managing Director in EY's Financial Accounting & Advisory Services (FAAS) practice and has over 17 years of experience in providing assurance and advisory services to large financial services clients, focusing mainly on banking and capital markets and asset managers. Kerrie manages a team that is dedicated to assisting audit and advisory clients with technical accounting issues and is a subject matter resource for leasing, consolidation, and transfers of financial assets, including securitization.

Kerrie is a subject matter resource with respect to both the current and new leasing standards under US GAAP and IFRS. She assists our clients with application of the lease accounting guidance both from a lessor and lessee perspective, focusing on issues involving real estate including build to suit and sale leaseback transactions. She is a frequent speaker at the ELFA Lease and Finance Accountant's Conference.

Over the past 12 years Kerrie has been involved with assisting clients with the
implementation of accounting standards and the assessment of accounting change. Kerrie has managed large accounting and remediation projects surrounding consolidation, leasing, interest income recognition, and fair value measurement and disclosures which involved extensive technical accounting and process reviews. Kerrie has also been involved in numerous IFRS diagnostic assessments and conversions for banking and asset management clients. She has also managed large accounting training programs for clients.

Prior to FAAS, she worked on the external audits of large banking and capital markets clients.

Kerrie is a NY CPA with a BS in Accounting from Boston College.
---
Jenaro Cervantes
Vice President, Risk
HSBC Securities
---

Eileen Chan
Executive Director
Ernst & Young LLP
Eileen Chan is an Executive Director within Ernst & Young LLP's Financial Accounting and Advisory Services (FAAS) Group based in New York with over 15 years of experience.
Eileen is a subject matter resource for lease accounting and provides on-call, technical accounting assistance for critical business decisions. Eileen also helps to lead the accounting change efforts around the FASB and IASB's project for leases, which includes developing a comprehensive solution to help companies understand and plan for the FASB and IASB's new lease standards.
Eileen is a licensed CPA in the State of New York. Eileen received a Bachelor of Business Administration in Public Accounting from Pace University. Eileen is a member of the New York State Society of CPAs and the American Institute of Certified Public Accountants.
---
Chris Chiriatti
Managing Director
Deloitte
---

Andrew Cotter
EVP, Chief Information Officer
Somerset Capital Group, Ltd.
Andrew Cotter serves as CIO for Somerset Capital Group, Ltd. and has been with the organization since 2002.  Mr. Cotter is primarily responsible for providing vision and leadership to develop and implement information technology initiatives related to the business, financial, and operations systems that are critical to core organizational functions. Through collaboration with business leaders and select vendor relationships, Mr. Cotter establishes, plans, and administers the overall policies and goals for the information technology department, as well as helps business operations utilize information systems to improve efficiency.
Prior to joining Somerset, Mr. Cotter owned a full service technology services organization, distinguishing itself through a unique mix of hardware, software, networking and internet skills with customers ranging from small architectural firms, medium size capital markets organizations, medical and microelectronics firms to non-profit organizations.
Mr. Cotter earned his Bachelor's in Architectural Studies and Design from the University of Massachusetts at Amherst, in 1998.
---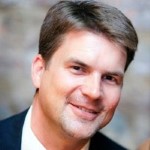 Kyle Elken
Controller
DLL
---
Jeffrey Ellis
Senior Managing Director
FTI Consulting
---

Latina Fauconier

PricewaterhouseCoopers LLP
Latina is a Managing Director in PwC's Deals practice in Detroit with 15 years of public accounting experience. Latina advises clients on accounting for complex change transactions such as FASB and IASB Accounting Standards changes, GAAP conversions and other matters of accounting complexity and is considered one of the Firm's core subject matter specialists in leasing. Latina currently leads lease champion network efforts and is significantly involved in developing the Firm's go to market strategy, toolkit and various thought leadership related to the New Leasing Standard.
---

Joseph Guage
Chief Financial Officer
First American Equipment Finance, an RBC / City National Company
---

Shawn Halladay
CFO and Chief Operating Officer
Pitney Bowes Global Financial Services
Shawn Halladay brings 35 years of experience as a lessor, trainer, consultant and auditor to Alta's clients. Shawn's professional expertise stretches across all leasing sectors and around the globe. Based in Salt Lake City, Utah, he has served lessors throughout North America, South America, Asia, the Middle East and Europe, providing training in all aspects of equipment leasing. His consulting expertise includes vendor finance, accounting and reporting best practices, competitive analysis, strategic planning, litigation support, and accounting and quantitative analysis.
Shawn is Managing Director, Professional Development and has authored or co-authored eight books on equipment leasing, including A Guide to Equipment Leasing, An Introduction to Leasing and The Handbook of Equipment Leasing.
Shawn's strengths in accounting, tax law and analysis help Alta clients quantify the success of their business and evaluate emerging opportunities. His custom training courses, offered in several languages and tailored to meet the needs of varying geographic and industry markets and cultures, help lessors maximize the value of their human resources and deliver outstanding lease products and customer service.
Shawn is a member of the Financial Accounting Committee of the Equipment Leasing and Finance Association (ELFA) as well as the editorial board of the Equipment Leasing and Finance Foundation's Journal of Equipment Leasing and Finance. He also currently serves on the Advisory Board of Leasing News and teaches for the CLFP Academy.
---
Marsha Hunt
Board Member
Financial Accounting Standards Board
---

Rodney Hurd
Chief Financial Officer
Bridgeway Capital Advisors
Mr. Hurd is the Chief Financial Officer of Bridgeway Capital Advisors, Inc. ("BCA"), a privately held firm offering capital raising and asset management services to vendors, lessors and lessees, principally involving water treatment, oil re-refining and materials processing equipment subject to service contracts. Mr. Hurd has responsibility for pricing; financial analysis, operations, tax and financial reporting. He serves as the firm's representative to the Equipment Leasing and Finance Association's Accounting Committee. He frequently authors articles on leasing issues.
Before joining BCA, Mr. Hurd held various senior finance positions, including 17 years with Bank of America Leasing and Capital Group ("BALCG"). Before joining BALCG, he served as the controller for a venture capital firm and several leasing companies, principally privately held firms engaged in structured lease financings, asset management, and joint ventures.
Mr. Hurd has served as a consultant for Financial Services Volunteer Corps in connection with leasing projects in Russia, Morocco, and Egypt.
Mr. Hurd obtained his C.P.A. certificate while employed as an auditor and small business consultant at Deloitte, San Francisco, California.
He holds an M.B.A. in Accounting from Golden Gate University, where he is also a Distinguished Adjunct Professor and teaches research & communications courses. He holds a B.A. in History from Santa Clara University, Santa Clara, California.
---

Matthew Ivory, CLFP
Associate, Partner Relations Manager
Ivory Consulting Corporation
7+ years working at Ivory Consulting.
I have created a large video series on how to maximize your SuperTRUMP user experience.
I have worked on training and have helped to train Ivory Consulting customers on how to use SuperTRUMP and how to maximize their SuperTRUMP experience.
I work with SuperTRUMP partners to make sure that our relations are running smoothly.
I look forward to working with you.
---

Marc Jerusalem
Director, Accounting & Consulting Services
PricewaterhouseCoopers LLP
---

Gary Kabureck
Member
International Accounting Standards Board
Mr. Kabureck became a board member of the IASB in April 2013 after a long career at Xerox Corporation where he was a Corporate Vice President and served as Chief Accounting Officer from 2001. Mr. Kabureck held various senior finance and accounting positions at Xerox, beginning in 1985. He began his professional career at PricewaterhouseCoopers in 1975.
Mr. Kabureck is recognized as a leader in the accounting profession worldwide and he has been an active member of FEI since 1997. From 2006 through 2013, he participated in FEI's Committee on Corporate Reporting and for many years led the liaison between the FASB and the FEI regarding technical matters. Mr. Kabureck has served on a range of other advisory boards, including those of the Public Company Accounting Oversight Board (PCAOB) and on the Financial Accounting Standards Advisory Council to the FASB.
He graduated from the University of Bridgeport, where he earned Bachelors of Science and Masters of Business Administration degrees. He is a Certified Public Accountant, a charter CGMA holder and in 2008 was inducted into the American Institute of Certified Public Accountants' Hall of Fame. In 2012 Treasury & Risk Magazine named him one of the 100 most influential people in finance.
---

Lisa Kaestle
Audit - Exp Manager
Grant Thornton LLP
Lisa is an experienced manager in the National Accounting Advisory Services practice with over 9 years of experience in the accounting industry. She currently oversees all of Grant Thornton's leasing implementation engagements as the main technical consultant in the Leasing Center of Excellence.
Lisa joins Grant Thornton from the Financial Accounting Standards Board (FASB) where she served as the project manager of the Lease Implementation Project. She was responsible for soliciting, analyzing, and discussing issues that arise as part of implementing the ASC 842 guidance on Leases. She has performed extensive consultation with individuals at the SEC and public accounting firms, as well as with companies across various industries on complex implementation issues, such as land easements, and has assessed the significance and pervasiveness of issues and helped determine which to debate with the Board in a public forum. Prior to the FASB, she worked in Ernst & Young's Assurance practice. Her experience includes financial reporting under both international financial reporting standards (IFRS) and generally accepted accounting principles (GAAP), as well as Broker Dealer Reporting.
---

Tim Kolber
Managing Director | Accounting and Reporting Advisory Services
Deloitte
Tim Kolber is a senior manager in the Standards, Policies, Guidance, and Communications Group within Deloitte's National Office located in Wilton, Connecticut. In this role, he assists in the development of the Firm's guidance on technical accounting matters and responses to standard setting initiatives, writes internal and external communications on emerging accounting topics, and participates in both internal and external presentations. Tim's primary areas of specialization include lease accounting, SEC rulemaking, and employee benefits.
Prior to assuming his current role, Tim was part of the Firm's National Learning group where his primary focus was the development and delivery of accounting-related learning courses to practitioners within the Firm. In addition, Tim spent several years in the Firm's audit practice in Philadelphia, Pennsylvania, primarily serving clients in the energy and resources industry.
Tim graduated from LaSalle University with a Bachelor of Science Degree in Accounting. He is a licensed Certified Public Accountant in both Pennsylvania and Connecticut, and is a member of the American Institute of Certified Public Accountants and Pennsylvania Institute of Certified Public Accountants.
---
Mark Koppersmith
Vice President, Product Strategy
LeaseAccelerator
---

Robert Kruger
Vice President, Tax
TCF Capital Solutions, a division of TCF National Bank
---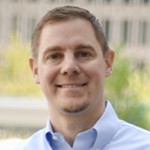 Jeffrey Lezinski
SVP Solution Architecture
Odessa
Jeff Lezinski, Vice President of Equipment Leasing at Odessa Technologies, oversees projects and business consulting efforts for Odessa's customers. He brings extensive experience in lease finance, accounting, and business practices as well as software design through his years in Project Management and Business Analysis work at Odessa. He has spoken on a wide range of leasing topics at various forums and been involved in the writing of various publications related to the leasing industry. Prior to joining Odessa, Jeff worked for the Financial Advisory Services group of PriceWaterhouseCoopers, LLP (PWC). At PWC, he consulted for various Fortune 500 companies and assisted them in areas of litigation consulting as well as financial statement carve-outs. He led teams in defense of Department of Justice pricing investigations and data analysis for large health care providers. Jeff holds an Economics degree from Haverford College, USA.

---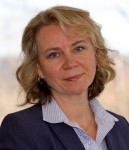 Dorina Maerean
Senior Accounting Manager, Global Finance
IBM Global Financing
---

Scott Muir
Partner - Department of Professional Practice
KPMG LLP
A partner in KPMG's Department of Professional Practice (DPP), heavily focused on technical accounting and reporting matters. Scott spent two and a half years at the Financial Accounting Standards Board (FASB) as a practice fellow during development of ASC 842 where he was a leading member of the project team responsible for the developing and authoring the new standard, as well as a leading member of the project teams for the FASB/IASB Joint Transition Resource Group for Revenue Recognition and the associated amendments to the new revenue recognition standard on (a) identifying performance obligations and licensing; (b) gross versus net revenue reporting; and (c) clarifying the guidance on collectibility.

Scott works primarily in the accounting standards group at DPP and is the co-leader of the leasing topic team, as well as a member of the DPP topic teams for revenue recognition, business combinations, and accounting for long-lived assets; and is a core member of the firm's teams following and advising clients on the new leases and revenue recognition standards. Scott is a frequent presenter at conferences, client events, and internally for KPMG on various accounting topics, in particular the new leases and revenue recognition standards, and a principal author of KPMG's handbooks on ASC 842 lease accounting, ASC 606 revenue recognition, and ASC 606 revenue recognition for software and SaaS entities.

Prior to joining KPMG's national office in 2012, Scott led the technical accounting and SEC reporting functions at a large public software company and worked within KPMG's Technical Accounting Advisory Services and Audit groups.

---
Carrie Na
Pricing Manager

Carrie Na is the Pricing Manager at SunTrust Equipment Finance & Leasing Corp. She focuses on setting structuring policies, providing pricing guidance on complex deals, and conducting research for both originations and capital markets.
Prior to joining SunTrust, Carrie held various positions in quantitative research, big data analysis and risk management. She has worked at Bank of America and Fannie Mae. Besides Equipment Finance, Carrie has extensive experiences with Mortgage, Home Equity, Credit Cards, and portfolio optimization in finance and banking industry.
Carrie holds a Ph.D. in economics from the University of Virginia. She is also a CFA charterholder.
---
Amy Park
Partner
Deloitte
---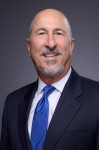 Ralph Petta
President and CEO
Equipment Leasing and Finance Association
Ralph Petta is the President and CEO of the Equipment Leasing and Finance Association (ELFA), the premier trade association representing 550+ member organizations in the $1 trillion equipment finance sector. Mr. Petta leads the organization in executing its mission to foster business development, deliver industry information and analysis, provide educational opportunities and advocate for the industry. He is also President of the Equipment Leasing & Finance Foundation, which is dedicated to inspiring thoughtful innovation and contributing to the betterment of the equipment leasing and finance industry.

Mr. Petta, an authority in the business of equipment finance, has been with the association since 1987. Before assuming the role of President and CEO in January 2016, he served as Chief Operating Officer for six years, providing coordination, direction and oversight of ELFA programs and services designed to add value to the association's member organizations. Prior to that, he served as Interim President. From 1987 to 2010 he was Vice President-Research & Industry Services, managing ELFA's information, benchmarking and market research initiatives. Throughout his career at ELFA, Mr. Petta has assumed leadership roles in virtually all functional areas within the organization, including governance, membership marketing, communications, business and professional development, state advocacy and the association's affiliated Foundation.

He is often quoted in industry trade publications and is a frequent speaker about the role of equipment finance in the U.S. economy and trends and developments in the equipment finance sector.

Mr. Petta is a member of the American Society of Association Executives (ASAE), as well as ASAE's Key Industry Association Committee (KIAC). He completed the ASAE/University of Maryland College of Business and Management executive development certificate program in association management. He also was selected for and participated in the ASAE Future Leaders Conference. Mr. Petta is a member of the Exchequer Club of Washington, DC.

Before joining ELFA, Mr. Petta worked for nine years in the office of United States Senator Sam Nunn, serving in a variety of professional capacities. He was Senator Nunn's legislative assistant when he left to join the association. Mr. Petta graduated from Syracuse University, earning a B.A. degree in political science.
---

Joseph Sebik
Director of Tax
Siemens Financial Services, Inc.
Joe Sebik is a Director of Tax Reporting in Siemens Corporation, covering Siemens Financial Services, Siemens' US captive financing subsidiary. Joe supports the tax aspects of Siemens Financial Services' leasing and structured financing transactions, including alternative energy financings.
Joe has over 30-years of experience in the leasing industry including experience in accounting, financial reporting, transaction structuring and taxation. He has been a member of the ELFA's Accounting Committee for over 20-years where he has actively assisted the Accounting Committee in many ways, including regularly presenting at the ELFA Accounting Conferences and writing numerous articles for the Equipment Leasing Today magazine. Joe is also the Chairman of the Federal Tax Committee of the ELFA and has introduced two recurring tax-oriented training sessions into the Accounting Conference.
Joe has written six reference portfolios on lease accounting and lessor economics for Bloomberg/BNA, as well as co-authoring 2 portfolios on accounting for Variable Interest Entities and assisting on other accounting-related portfolios. Joe has regularly written about the leasing industry and has previously provided comment letters to the FASB on lease-related topics.
Prior to joining Siemens Corporation, Joe worked for Citicorp Global Equipment Finance, JPMorgan's Tax Oriented Investments group, Chase Equipment Leasing, IBM Credit Corporation and Price Waterhouse.
Joe holds a Bachelors degree in Accounting from Queens College of the City University of NY and is also a Certified Public Accountant licensed in New York State.
---

Charlie Shannon
Partner
Moss Adams LLP
Charlie has a combined 20 years of private and public accounting experience. Charlie specializes in providing auditing, compliance, and consulting services to both private and publicly held financial institutions, leasing companies, asset-based lenders, debt buyers, payment processors, and other financial services companies. Charlie is a frequent author and speaker for various state and national trade associations, including the Western Independent Banker's magazine. Charlie is also a member of the Equipment Leasing and Finance Association's Financial Accounting Committee.
---
Mamta Shori
Group Controller
Wells Fargo Equipment Finance
Finance executive with extensive financial services experience with the ability to inspire necessary cultural change to deliver finance process improvement, simplification, and cost saving strategies.
Proven track record in delivering high value analysis, reporting and forecasts by establishing highly effective commercial and operational partnerships.
Significant experience in shaping organizations to transform back-office functions using lean principles, innovative problem solving, improving control structure and supporting strategic business initiatives.
---
Scott Silver
Sr. Product Manager – Real Estate
LeaseAccelerator
---

Jeremy Simons
Partner
Ernst & Young LLP
Jeremy is a Partner in the Ernst & Young LLP National Professional Practice Group in New York, where he specializes in the accounting for income taxes, leases, and long-lived assets. In this role, Jeremy is responsible for consulting with global engagement teams and clients, monitoring standard-setting activities, and developing EY's interpretive guidance.
Previously, Jeremy spent two years as a Professional Accounting Fellow in the SEC's Office of the Chief Accountant. In this role, Jeremy consulted with current and prospective SEC registrants and divisions within the Commission on accounting issues with a particular focus on the topics of consolidations, business combinations, long-lived assets, and debt and equity.
Prior to the SEC fellowship, Jeremy spent time in Ernst & Young LLP's National Professional Practice Group and audited public and private companies in the manufacturing and retail and distribution industries.
Jeremy earned a Bachelor of Science in Business from Indiana University and majored in Accounting and Finance. Jeremy is a member of the American Institute of Certified Public Accountants and is a Certified Public Accountant in New York and Indiana.
---

Amit Singh

KPMG LLP
Amit is a Director in KPMG's Accounting Advisory Services (AAS) practice. Amit has several years of experience providing assurance and advisory services to a global client base of institutions with experience in sectors such as, Financial Services, Oil and Gas, Energy, Real Estate, and Diversified Industrials.

His technical skills and experience includes technical accounting advisory, accounting change services and IPO engagements.

Amit is a member of KPMG's DPP topic teams for leases, consolidation, and share based payments; and is a core member of the advisory teams following and advising clients on the new leases standard and helping clients implement it.
---
Alexander Smith
Director, Risk Analytics
KPMG LLP
---

Jud Snyder
President
BMO Harris Equipment Finance
Jud Snyder is the President of BMO Harris Equipment Finance Company and BMO's Senior Executive for Southeast Wisconsin.
Jud joined the Bank in 1994 and is responsible for leading the growth and development of BMO Harris Equipment Finance Company. This includes strategic and managerial responsibility for sales, operations, underwriting and equipment management capabilities within the Equipment Finance Company.
Prior to taking on his current role, he had roles in credit, sales and sales management in Equipment Finance prior to taking on the President's role in 2008. In 2010, he moved into the bank as M&I's Head of Specialized Industries. In this role he was responsible for Equipment Finance, Global Trade, Health Care, Dealer Finance, Agribusiness and Sponsor Finance. Following the BMO acquisition in 2011, he moved back into the head role at Equipment Finance with the mandate to leverage the business across BMO and grow the business to scale.
Jud obtained his BA in Russian and Economics from UW Madison ('94). He is currently the Chairman and an Officer of ELFA (Equipment Leasing and Finance Association). He also serves on the Board of Directors for the Milwaukee Ballet (Immediate Past Chair & President and Executive Committee Member), The Boys and Girls Clubs of Greater Milwaukee (Trustee), United Way of Greater Milwaukee & Waukesha County, Teach for America and Froedtert Health Systems.
Jud lives in Whitefish Bay, Wisconsin with his five children.
---
Chad Soares
Partner
PricewaterhouseCoopers LLP
---
Jennifer Stembridge
SVP, Accounting Policy
Truist Equipment Finance Corp.
Jennifer is a Group Vice President in the Controllers Division of SunTrust Banks, Inc. where she works as the Director of Accounting Consultation and Credit Controller. Jennifer's responsibilities include monitoring proposed and final technical accounting pronouncements to determine their impact to SunTrust, assistance with implementation of new accounting standards, special projects, accounting policy, and accounting consultation to the SunTrust lines of business and functional areas. As Credit Controller, she works closely with the Credit Risk Management department on the accounting and reporting of the Allowance for Loan and Lease Losses. Jennifer is a Certified Public Accountant and received her Bachelor in Business Administration in accounting from the University of Georgia.
---

Amie Sweeney
Vice President
CBRE

Amie D. Sweeney is a Vice President for the Corporate Capital Markets group within CBRE. Ms. Sweeney is responsible for the preparation and analysis of a wide variety of financial models associated with the sale and financing of proposed and existing single-tenant assets. Ms. Sweeney provides analytical support for various alternatives and financial structures governed by accounting, tax, regulatory, and other considerations important to the needs of corporate, institutional, and developer clients. Her work also includes assisting with the research and preparation of proposals and offering memoranda for use in the capital markets

In addition to her duties as Vice President for the Corporate Capital Markets, Ms. Sweeney is the technical expert on the upcoming changes to lease accounting for CCM as well as one of the experts within CBRE. Ms. Sweeney sits on the Financial Accounting Committee for the Equipment Leasing and Finance Association the country's premier leasing organization, and the Finance and Investment Committees for CREW Network at the national level. She is a frequent speaker on lease accounting, has written many articles and white papers, and has been widely quoted on the topic.

Ms. Sweeney has over 25 years of accounting experience and has worked in public accounting, as a corporate controller, and a financial manager. She received a Bachelor of Science degree in Accounting from Ohio State University and is a Certified Public Accountant.

EDUCATION
Ohio State BS in Accounting

PROFESSIONAL AFFILIATIONS
Equipment Leasing and Finance Association Financial Accounting Committee
CREW Finance and Investment Committees American Institute of Certified Public Accountants
CBRE Women's Network CBRE Lease Accounting Task Force
---
Vincent Tesoriero
Controller
Marlin Capital Solutions
---

Scott Thacker, CPA, CLFP
Chief Executive Officer
Ivory Consulting Corporation
Mr. Thacker is the CEO of Ivory Consulting, the software and consulting company that has helped define the modern equipment finance industry with SuperTRUMP, the proven solution for modeling and pricing equipment leases and loans. Scott is Chair of the Equipment Leasing & Finance Foundation, Chair of ELFA Equality and a member of the ELFA Financial Accounting Committee.
He was previously a member of the ELFA Board of Directors and of the Association's Operations and Technology Committee for five years, three of them as Chair, as well as the co-director of the Foundation's Research Committee.
Throughout his more than 30-year international career, Scott has helped transform businesses through product and service innovations, new business initiatives, M&A activities, and financial transactions.
Prior to joining Ivory Consulting, Scott was a partner at Accenture and founding member of the management consulting group focused on providing solutions to the North American equipment leasing and asset finance industry. Previously, he was instrumental in creating Oracle's now widely used Oracle Lease and Finance Management software application, and with American Airlines, where he was involved in executing aircraft, equipment and real estate leases as well as other financial transactions. Scott was a founding member of both AMR Consulting Group, an affiliate of American Airlines, and AT&T Solutions, a division of AT&T.
Scott received an M.B.A. in Finance from The Wharton School of the University of Pennsylvania and a B.S. in Accounting from the Wake Forest University. He is a CPA and CLFP.
---
Reza Von Roosmalen
Principal – Accounting Advisory Services
KPMG LLP
---

Robert Wescott
President
Keybridge Research, LLC
Robert F. Wescott is Founder and President of Keybridge Research LLC, an economic consulting firm in Washington, DC, that has served major financial institutions, Fortune 500 companies, and leading business associations since 2001. Dr. Wescott concentrates on global macroeconomics, financial risks, and public policy research. He provides global asset allocation advice to high-profile international financial firms and is a frequent speaker to business and financial audiences around the world. Dr. Wescott also testifies as an expert before U.S. Congressional committees on economic, financial, and energy policy matters.
From 1999 until 2001, Wescott served as Special Assistant to the U.S. President for Economic Policy at the White House. As senior economic adviser to President Clinton, he helped to develop Administration policies toward G-7 countries, Russia, China, India, other key emerging-market economies, and the international financial system. During 1993-94, Wescott was Chief Economist at the President's Council of Economic Advisers, where he developed the Administration's U.S. macroeconomic forecasts and performed policy analysis. He helped write and edit the Economic Report of the President. From 1994 to 1999, Wescott was Deputy Division Chief at the International Monetary Fund. In the IMF's Research Department he helped produce the World Economic Outlook, the Fund's semi-annual review of world economic prospects, key risks, and policy challenges. In the European Department he was responsible for Eastern European countries in transition. He participated in IMF missions to Japan, China, Poland, and a number of countries in Western Europe.
Between 1982 and 1993 Wescott was Senior Vice President and Chief Economist at WEFA Group (now IHS Global Insight), the economic forecasting and consulting firm, where he oversaw all forecasting, economic modeling, consulting, and research activities for the U.S. Group. Before that he managed the firm's Global Economic Outlook Committee and coordinated the firm's international forecasting from centers in North America, Europe, and Asia. For nearly 10 years he wrote WEFA's flagship monthly U.S. economic newsletter and he also co-authored its quarterly international economic newsletter. During these years he served as the firm's primary public spokesman with clients and the media. In 1989-90, Wescott lived in Japan, where he helped the University of Pennsylvania establish the International Center for the Study of East Asia Development (ICSEAD) in Kitakyushu. ICSEAD does quantitative economic modeling and research on East Asian economies.
Dr. Wescott has published research papers in the areas of macroeconomics, fiscal policy, global saving patterns and interest rates, inflation targeting, the credit crunch in Japan, energy policy, and economic development, especially issues related to globalization. Wescott holds a Ph.D. in economics from the University of Pennsylvania, 1983.
---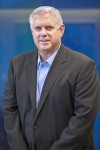 Jay Wilensky
VP Accounting & Finance
Sasser Family Companies
Jay Wilensky is Vice President of Accounting & Finance for Chicago Freight Car Leasing Co, a subsidiary of Sasser Family Holdings. He has also been leading a coalition of companies in the railcar leasing industry to convey their perspective and anticipated implications of the new lease accounting and revenue recognition proposals, to the accounting firms and the FASB and IASB Boards. Additionally, he is currently the chairman of the tax committee of the Railway Supply Institute. He began his career in public accounting with KPMG where he was a senior on audit engagements in a wide variety of industries. He is in his 31st year with Chicago Freight Car Leasing Co, taking on increasing roles and responsibilities during his tenure leading up to his current position. He is a CPA, CGMA, and has been active in many professional organizations including the Illinois CPA Society, AICPA, and Institute of Managerial Accountants. He graduated from Indiana University - Bloomington, earning a BS in business with a concentration in accounting.
---
Brian Wilson
Director- Leasing
Bank of America Global Leasing
Brian Wilson (Director- Banc of America Leasing). Mr. Wilson is a Director with Banc of America Leasing providing accounting and finance support to leasing and capital markets operations worldwide. In this position he consults with clients around the globe on various lease products and transaction structures and their accounting implications.
Prior to joining Bank of America he was CFO for Montrose & Company LLC a lease portfolio management and consulting firm based in Reno, Nevada. Brian also spent several years as tax and accounting manager for Porsche Cars North America and with Deloitte & Touche as a senior manager in their Seattle and Los Angeles offices serving numerous domestic and international clients. He has bachelors and masters degrees in accounting from Brigham Young University, and an M.B.A. in Finance from the University of Nevada. Brian is a CPA and is on the Board of the Nevada Society of CPAs.
---
Amy Winkler
Advisory Manager
Deloitte
---
Sponsors

Equifax
At Equifax, we believe knowledge drives progress. As a global data, analytics, and technology company, we play an essential role in the global economy by helping financial institutions, companies, employers, and government agencies make critical decisions with greater confidence. Our unique blend of differentiated data, analytics, and cloud technology drives insights to power decisions to move people forward. For more information, visit
Equifax.com
.
---
IDS
IDS offers a suite of secured finance technologies to help banks, specialty finance firms and captive finance organizations optimize operational efficiency and drive growth. Organizations of all sizes rely on our technologies and consultative services to optimize their asset finance, asset-based lending and factoring operations. Our software solutions are built on IDScloud, a true software-as-a-service (SaaS) platform that offers best-in-class simplicity, scalability and affordability. IDS serves a global customer base from offices in the United States, the United Kingdom and Australia. The company's headquarters are located in Minneapolis, Minnesota, USA. For more information visit idsgrp.com.
---

Odessa
Headquartered in Philadelphia, USA, Odessa is a software company exclusively focused in the leasing industry. Odessa provides the LeaseWave system and Odessa platform to power a diverse customer base of leasing companies globally. LeaseWave is a powerful, end-to-end, extensible solution for lease and loan origination and portfolio management. The platform further provides rich feature sets including low-code development, test automation, reporting and business intelligence to ensure organizations can more effectively align business and IT objectives.
---
The 2019 Lease and Finance Accountants Conference will be held at the Hilton Chicago, 720 South Michigan Avenue, Chicago, Illinois 60605.
The ELFA block of rooms for this conference is SOLD OUT and no longer available. However, you are welcome to inquire the Hilton Chicago regarding room reservations outside of the ELFA block. Please call Reservations at 1 (800) 774-1500.
The Hilton Chicago about 19 miles from the Chicago-O'Hare International Airport (CHI). Approximate cost of a taxi from the Chicago-O'Hare International Airport to the Hilton Chicago is about $55. The Hilton Chicago is also about 11 miles from the Chicago Midway Airport. Approximate cost of a taxi from the Chicago Midway Airport to the Hilton Chicago is about $35.
For further information about this property, including driving directions, visit their website at
Alfa Financial Software Inc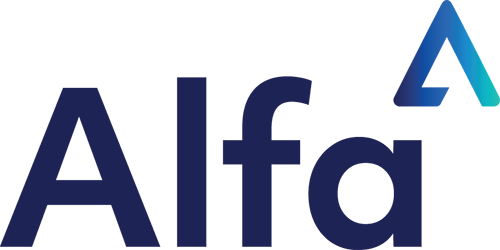 Alfa has been delivering systems and consultancy services to the global asset finance industry since 1990.
Our best practice methodologies and specialised knowledge of asset finance mean that we deliver the largest system implementations and most complex business change projects. With an excellent delivery history over our 27 years in the industry, Alfa's track record is unrivalled.
Alfa Systems, our class-leading technology platform, is at the heart of some of the world's largest asset finance companies. Key to the business case for each implementation is Alfa Systems' ability to consolidate multiple client systems on a single platform. Alfa Systems supports both retail and corporate business for auto, equipment, wholesale and dealer finance on a multijurisdictional basis, including leases/loans, originations and servicing. An end-to-end solution with integrated workflow and automated processing using business rules, the opportunities that Alfa Systems presents to asset finance companies are clear and compelling.
We know that no one project is like another. Gaining a competitive advantage in the modern marketplace demands fresh innovation every time. We work to understand your business completely, then align our implementation methodology with your business practices. We work with you to shape the solution that fills all the gaps.
Our people are only the most talented graduates and professionals. All our consultants operate in all areas of the business, from preliminary client contact and requirements definition right through to manning the support desk. This ensures all our staff develop and maintain excellent all-round expertise.
With over 40 clients in 18 countries, Alfa has offices all over Europe, Asia-Pacific and the United States. For more information, visit www.alfasystems.com.
---
Bloomberg Tax & Accounting

Bloomberg Tax & Accounting provides comprehensive global research, news, and technology services enabling tax professionals to get the timely, accurate, and in-depth information they need to plan and comply with confidence. Technology solutions on our proprietary Advantage platform help professionals simplify complex tax and accounting processes to better control risk and maximize profitability. Our flagship Bloomberg Tax platform combines the proven expertise and perspectives of leading tax practitioners in our renowned Tax Management Portfolios™ with integrated news from the industry-leading Daily Tax Report®, authoritative analysis and insights, primary sources, and time-saving practice tools. For more information, visit https://pro.bloombergtax.com
---
Certified Lease & Finance Professional Foundation (CLFP)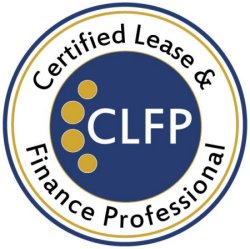 The CLFP Foundation is a certifying body created in 1980 to raise industry standards among equipment leasing and financing professionals. The Foundation serves as the governing body for CLFP certification and recertification. We provide access to education, training and certification testing through strategic partner alliances.
To become a CLFP, a candidate must have a minimum time in the equipment leasing and finance industry and pass an eight-hour exam. The CLFP Foundation provides the following study tools to prepare for the exam: Body of Knowledge, The Certified Lease & Finance Professionals' Handbook; Certification Exam Outline with Sample Questions; CLFP Mentor Program; and the Academy for Lease & Finance Professionals. For more information, please visit our website at: www.clfpfoundation.org.
---
Cloud Lending, a Q2 Company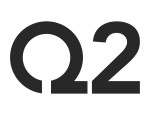 Q2 is a financial experience company dedicated to providing digital banking and lending solutions to banks, credit unions, alternative finance, and fintech companies in the U.S. and internationally. With comprehensive end-to-end solution sets, Q2 enables its partners to provide cohesive, secure, data-driven experiences to every account holder - from consumer to small business and corporate. Headquartered in Austin, Texas, Q2 has offices throughout the world and is publicly traded on the NYSE under the stock symbol QTWO. To learn more, please visit Q2.com.
---
CODIX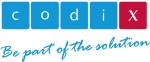 CODIX is a software solution provider with branches in USA, Canada, Mexico, Germany, Romania, Czech Republic, France, Spain, Bulgaria, Tunisia, & Vietnam. iMX is a global, powerful and flexible event-based IT solution that provides an all-in-one package for any kind of leasing, finance and collection activity.
Key highlight points:
Full multilingual and multicurrency abilities including worldwide multi-entity support
System is based on the latest available technologies (Oracle/Unix/etc)
iMX includes all the most advanced business functionalities to cover any need of a leasing, finance or collection company
Native integration of all the tools needed to improve global productivity: telephony, imaging, decisional environment, etc.
Complete expert system technology allows changing system behavior via a graphical tool so limited need for Codix involvement when business processes change - including full workflow and task follow up
Complete Web based access for external entities
Complete reporting and decisional platform that is graphical

The solution covers the entire lifecycle of leasing products, assets and services.
Codix is a leading provider of finance and collections solutions worldwide. For more information please visit www.codix.us.
---
Copernicus-USA, LLC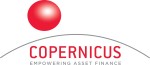 Ian Charik
Phone: +1 (312) 919-5002
Email: ian.charik@copernicus-consultants.com
Web Site: www.copernicus-consultants.com
Fully integrated, web native solution, designed for the Global Finance Industry, providing seamless CRM, Front, Middle and Back Office functionality with integrated Mobile. Built using the latest web native technologies and finely tuned by our many years of industry experience, we believe we are able to deliver the most robust, flexible and complete asset finance software package in the Industry; a web native cradle to grave asset finance pricing, administration, accounting and collections system. Designed and built using Microsoft's .NET framework and SQL Server as well as the latest security technology based on Open Authentication Standards.
Copernicus provides full support for the modern Global Installment Finance Industry - available for Brokers, Small to Big Ticket, Equipment and Auto, Independents and Captives. We offer a new approach designed to reduce implementation timescales and costs.
SOLAR:
Process any payment structure, with multiple drawdowns and other complex cash flows, including commissions, subsidy, maintenance, fees and insurance. Extremely easy to use as it runs in a standard web browser with controls that users are already familiar with.
Available as either a hosted (cloud) solution or, as an in-house system
Provides:

complete portfolio control through a full double entry bookkeeping system
user-configurable workflow with documents and alerts
flexible and user-configurable reporting
sophisticated decisioning and credit scoring
powerful calculation engine
user-configurable Collections functionality
includes CRM with a marketing campaigns management module
JUKI:
Standalone and integrated mobile processing for sophisticated financial calculations, Quoting and Portal functionality.
---
CSC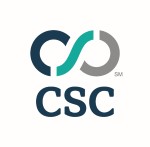 CSC® is the single source for all Uniform Commercial Code (UCC) searching and filing needs. We are the experts at due diligence management, with unmatched speed and accuracy. From a single search or file to thousands, our services save costs, reduce errors, and make routine business processes easier.
CSC has provided UCC services for nearly six decades, and is a leading provider of business, legal, tax, and digital brand services for many of the world's largest companies. Today we serve thousands of financial institutions, including commercial banks, capital finance companies, and large leasing enterprises, as well as legal firms that specialize in secured transactions. CSC is uniquely positioned to provide the best web-based technology and flexible integration capabilities.
Companies trust CSC for UCC services that help:

Uncover search records that other providers and state systems miss
Increase the accuracy of UCC filings and reduce rejection rates
Monitor expirations, debtors, corporate entities, and bankruptcies
CSC's industry-leading solutions seamlessly integrate with existing loan processes, and are supported by award-winning customer service.
We're ready to talk
Visiting cscglobal.com, or calling (800) 858-5294, to learn why equipment leasing companies are switching to CSC, and how we can help manage risk and reduce costs associated with your lending, leasing, or legal transactions.
---
Fifth Third Bank

Exhibitor profile is not available at this time.
---
FIS
FIS™ is the world's largest global provider dedicated to financial technology solutions. FIS empowers the financial world with software, services, consulting and outsourcing solutions focused on retail and institutional banking, payments, asset and wealth management, risk and compliance, trade enablement, transaction processing and record-keeping. For equipment finance companies, FIS is proud to offer Ambit Asset Finance, a modernized end-to-end core lending platform. FIS' more than 52,000 worldwide employees are passionate about moving our clients' business forward.
---
IDS
Paul Macura, VP Sales - Americas & Europe
220 South Sixth Street
Suite 700
Minneapolis, MN 55402
www.idsgrp.com
(612) 851-3200
information@idsgrp.com

IDS is the leading global provider of software and solutions for the equipment and asset finance industry. IDS has a proven track record of serving hundreds of customers, from smaller independents to seven of the world's top 10 lessors in over 30 countries around the globe. IDS solutions are powerful and functionally-rich, yet flexible to meet each organization's business needs. IDS customers benefit from the collective best practices of our large, global user community. Headquartered in Minneapolis, MN, the company also has offices in the United Kingdom, Australia, Singapore and India. For additional information, visit www.idsgrp.com or email information@idsgrp.com.
---
Ivory Consulting Corporation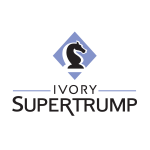 Scott A. Thacker
Chief Executive Officer
925-482-3698
415-933-0892 - mobile
scott.thacker@ivorycc.com
www.ivorycc.com
For over 35 years, Ivory Consulting Corporation has been the leading provider of equipment lease and loan software, software customizations and consulting services for the equipment finance industry. Ivory's flagship product, SuperTRUMP, is the proven solution for modeling and pricing complex leases and loans and is trusted by 8 of the Monitor top 10 companies. Ivory Consulting Corporation is privately held and headquartered in Walnut Creek, CA.
---
JDR Solutions, Inc.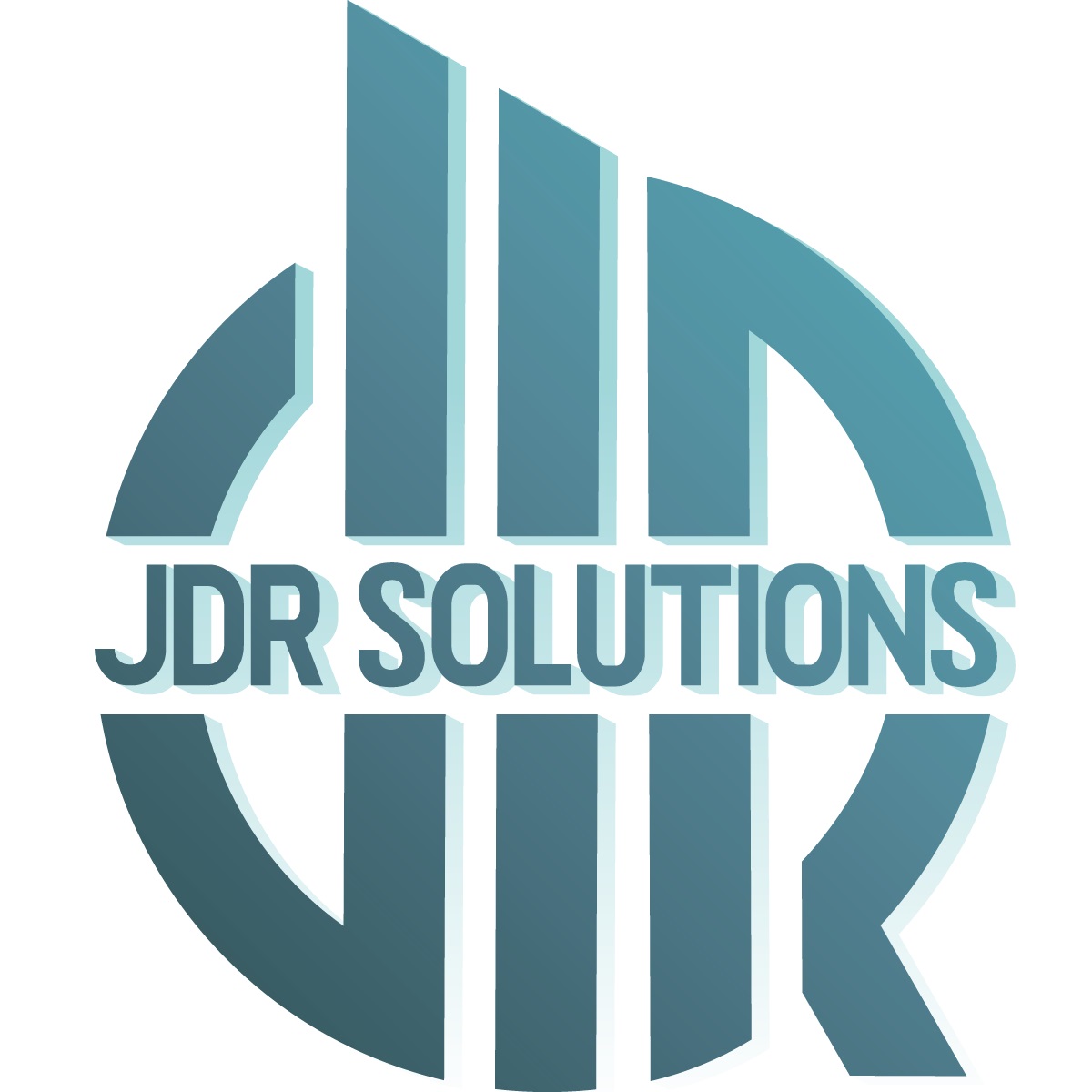 JDR Solutions, Inc. is a provider of front end and back office lease portfolio administration services, custom web portals, software as a service, database support and technical consulting for the equipment leasing industry.

We tailor our services to meet the specific needs of banks, manufacturer captives, independent lessors and other financial institutions in the United States and abroad, in such areas as:
Private label invoicing
Cash applications
Tax administration
Lease accounting
Collections
Contract booking
Midterm contract modifications
Customer service
Client data is protected through a "6+2" redundancy, maximum firewall settings and multi-location data storage. Our security, financial and operational practices and processes comply with the American Institute of Certified Public Accountants' Service Organization Control (SOC) 1 and 2 requirements.
Visit our virtual booth and meet Doug Williams, President and Chief Information Officer, and Steve Leer, Director of Marketing and Business Development.

JDR Solutions, Inc.
8606 Allisonville Road, Suite 245
Indianapolis, IN 46250

Phone: 855-863-7676
Web: www.jdrsolutions.com
---
LTi Technology Solutions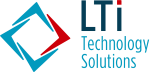 LTi provides an end-to-end equipment finance lifecycle management solution, ASPIRE, that flexibly manages a contract from lead management through termination. ASPIRE is designed with a workflow orientation that focuses on standard business processes, integrating the data required by those processes and automating, tracking and streamlining processes intuitively, by each individual end user.
The end result to the customer is a comprehensive view into their entire enterprise, allowing for: better visibility into accounts, better customer service, improved efficiencies and a more intuitive decisioning process. Ultimately, a more fluid transaction lifecycle brought on by having a true end-to-end system.
LTi remains committed to offering flexible solutions designed to meet the needs of their clients now and into the future. LTi's goal with its flexible architecture is to accommodate all types and sizes of equipment finance companies including: small, middle market ticket sizes, small and large portfolios, captives, financial institutions and independents.
CONTACT INFO:
Bryan Hunt
Phone/Fax: (402) 493-3445/(402) 493-3433 Email: bhunt@LTiSolutions.com
Web Site: www.ltisolutions.com
---
NETSOL Technologies Americas, Inc.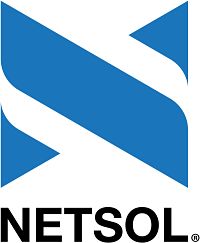 NETSOL Technologies, Inc (Nasdaq - NTWK), is a U.S. based, leading financial technology provider to the global equipment finance and leasing industry. NETSOL provides the highest level of quality software products and services globally that meet the needs of our customers by maintaining our staff as our principal asset and being responsive to market expectations. Any progressive business demands the right tools to guide innovation and achieve strategic superiority.
Having worked with more than 200 finance and leasing companies in over 30 countries, NETSOL Technologies understands the unique operational challenges of today's equipment finance and leasing industry and empowers finance and leasing companies to achieve business excellence. Our customized approach and commitment to providing superior quality IT solutions has enabled us to help our clients streamline their business operations and optimize efficiency.
At NETSOL, innovation has always been a primary focus along with adherence to the highest quality assurance and control standards in software development. Driven by innovation, we turn ideas into implementations which are suited to your operational needs. NETSOL has maintained a 100% implementation success rate worldwide to date.
We drive success by providing the right solution to your business problems in the most efficient of ways. We rigorously follow our rules and processes which has earned us a strong position among our clients in major Dow-Jones 30 Industrials, bluechip organizations and Fortune 500 manufacturers.
NFS Ascent: An Adaptive Platform for the Evolving Global Equipment Finance and Leasing Industry
NETSOL's premier, next-gen platform for the 360-degree automation of all finance and leasing operations, from contract origination to complete contract lifecycle management up until termination, is a highly adaptive and proven solution.
Ascent is built on cutting-edge technology that enables equipment finance and leasing companies to run their retail and wholesale finance business with ease. With comprehensive domain coverage and powerful configuration engines, it is architected to empower finance and leasing companies with a platform that supports their growth in terms of business volume and transactions.
Ascent is a platform that is capable of handling any volume at any complexity level. With a dynamic workflow, agile business rule engine and business process manager, Ascent is a highly configurable system. It enables equipment finance and leasing companies to effectively manage their complex multi-site and multi-currency operations and to thrive in hyper competitive markets globally, while keeping their costs at an absolute minimum.
The NFS Ascent suite includes Omni POS (Omni Point of Sale), CMS (Contract Management System) and WFS (Wholesale Finance System).
NFS Ascent is now also available on the Cloud with flexible, subscription-based pricing and rapid deployments.
NFS Digital: Curated Digital Touchpoints for Your Teams, Partners and Customers
NFS Digital is a combination of our core strengths, domain and technology. Our insight into the evolving landscape along with our valuable experience enables us to define sound digital transformation strategies and compliment them with smart digital solutions so our customers always remain competitive and relevant to the dynamic environment. Our digital transformation solutions are extremely robust and can be used with or without our core, next-gen solution (NFS Ascent) to effectively augment and enhance your ecosystem.
Website: http://www.netsoltech.com/
---
Odessa

Headquartered in Philadelphia, USA, Odessa is a software company exclusively focused in the leasing industry. Odessa provides the LeaseWave system and Odessa platform to power a diverse customer base of leasing companies globally. LeaseWave is a powerful, end-to-end, extensible solution for lease and loan origination and portfolio management. The Odessa platform further provides rich feature sets including low-code development, test automation, diagnostics, reporting and business intelligence to ensure organizations can more effectively align business and IT objectives. With flexible deployment models, you can launch via our SaaS offering and only pay for as much as you need. Your platform, your way.
Jim Humphrey
SVP, Sales
215-231-9800 xt 116
Jim.humphrey@odessainc.com
www.odessainc.com
---
Passtime HD

Exhibitor profile is not available at this time.
---
Sopra Banking Software
Founded in 1979, Sword Apak has over thirty years' experience of providing specialist financial systems to the global asset finance and banking sectors. Our products have been designed by in-house financial software specialists, utilizing their extensive knowledge and long-term experience of working within the financial services industry. Many of our staff have a background in finance, which helps us to provide the best business focused and technically advanced solutions. Our specialist teams work with business and IT leaders to solve critical challenges by taking an intense industry focus with deep strategic insight, ensuring there is close alignment between the organization's business strategy and IT initiatives.
As part of the Sword Group, Sword Apak has access to a global infrastructure of offices and hosting facilities in over 20 countries.
With a proven, first class record of delivering and supporting international wholesale floorplanning technology requirements, Sword Apak's market leading Wholesale Finance System, 'WFS' is widely recognized as the preferred solution for major banks and captive finance providers in the automotive and equipment funding sectors. Specifically developed to standardize, streamline and automate dealer funding operations, WFS can be rolled out into multiple markets on a single, global platform with minimal impact on our clients' business and technical infrastructures, whilst significantly improving operational efficiency and productivity. Supporting dealers in more than 20 countries, Sword Apak's floorplanning software is successfully used globally by major financial institutions.
---
Tamarack

Tamarack is an independent software solution consultancy that works extensively in equipment finance. They specializes in building customer/vendor/broker portals, implementing and supporting software products, custom development and integrations, and providing custom Salesforce.com solutions. Tamarack also provides objective technology strategy consulting to help clients choose, build, or integrate the right software solution.  
---
Vertex Inc.

Founded in 1978, Vertex Inc. is the leading provider of corporate tax software and services for companies of all sizes, from small to medium-sized businesses to global multinationals.  

Vertex solutions enable companies to realize the full strategic potential of the corporate tax function. The company offers a variety of products and services that allow businesses to automate, integrate, and streamline their corporate tax processes. Vertex provides solutions in every major line of tax including income, sales and consumer use, value added and payroll. Vertex also offers tailored solutions for specific industries including retail, communications, hospitality and leasing. Vertex Managed Services allows companies to outsource sales and use tax returns and exemption certificate management.

Known for its innovative culture, Vertex is a privately held company that employs over 900 professionals across the globe, at its headquarters in the U.S. (Berwyn, Pa.) and offices in Europe (London), Brazil (Sao Paulo), Dallas, Fort Collins, Naperville, Phoenix, San Francisco, Sarasota and Seattle.

For more information about Vertex, visit www.vertexinc.com.
---
Visual Lease
Visual Lease is a software company that makes lease management simple – providing a robust SaaS platform that takes the complexity out of managing the financial and legal aspects of a company's lease portfolio, from real estate to equipment and other assets. Visual Lease combines lease administration and lease accounting with consultative insights and technical expertise bringing depth of functionality and simplicity together in one intuitive platform. It streamlines the process of gathering, interpreting and reporting on lease data, to make lease management more efficient, consistent and precise.
---
Site Maintenance
Our system is currently down for scheduled maintenance. Your member services will be available again shortly. Please check back soon.