Executive Roundtable
March 08, 2020 - March 10, 2020
The Ritz-Carlton Golf Resort Naples
Naples, FL
ELFA Update on the Coronavirus
Over the last week, COVID-19 Coronavirus has become a global topic of concern. Our top priority remains the health and safety of all participants at ELFA Events, including attendees, exhibitors, staff, industry partners, and others involved. We are closely monitoring the Centers for Disease Control and Prevention and World Health Organization's statements regarding the novel coronavirus (COVID-19) cases and following the guidelines from these agencies and the local health departments. As of March 5, 2020, ELFA is currently moving forward with all event programming. The
Centers for Disease Control and Prevention (CDC)
has publicly deemed the health risk of coronavirus for the general American public to be low, as of their situation summary dated March 3, 2020. We encourage our members to follow the travel restrictions in place at their origin and destination, and practice preventative measures such as those outlined by the
World Health Organization
. We will continue to monitor and update this page as necessary.
Bringing CEOs and Presidents of leasing and finance companies together to discuss the issues of the day, to strategize about the future and to create lasting business relationships.
Attendance is limited to the senior executive leadership from ELFA member companies. Executives must hold the position of president, CEO, managing director, COO, be part of the senior leadership team and/or manage a substantial division within the company. Service Provider member companies may send two senior executives from their company to this Roundtable. ELFA regular member companies may send up to three representatives from their companies.
Please register as far in advance as possible. Register by Wednesday, February 26, 2020 to ensure that your name appears on the list of attendees.
Get Maximum Exposure for Your Company…Become a Sponsor!
Sponsoring events and functions at ELFA meetings provides excellent exposure for your company. Contact Steve Wafalosky at stevew@larichadv.com or (440) 247-1060 if you are interested in becoming a sponsor of this important event.
Registration Fees
| Price Description | Amount |
| --- | --- |
| 1st Person Attendee from Member Company | $1870.00 |
| Additional Attendee from Member Company | $1590.00 |
| Spouse/Companion-Dinner, Breakfasts and Receptions | $275.00 |
ELFA CODE PROFESSIONAL OF CONDUCT
Thank you for choosing to enhance your professional development by participating in ELFA activities. Our goal is to ensure that we promote a safe, inclusive, and productive environment for all activity particpants.
We ask that you help us make each ELFA-sponsored activity welcoming and respectful to all participants, regardless of their race, gender, gender identity and expression, age, sexual orientation, disability, physical appearance, national origin, ethnicity, political affiliation, or religion. We do not condone, nor will we tolerate harassment of our participants, including ELFA and facility staff, or the on-premise staff at host events in any form-in person or online.
Examples of harassment include offensive comments, verbal threats or demands, sexualized images in public spaces, intimidation, stalking, harassing photography or recording, sustained disruption of sessions or events, and unwelcome physical contact or sexual attention.
We expect all participants-attendees, speakers, sponsors, volunteers, and staff-to follow the Code of Conduct during the conference. This includes conference-related social events at off-site locations and in related online communities and social media. Participants asked to stop any harassing and/or non-inclusive behavior are expected to comply immediately. Conference participants violating this Code of Conduct may be expelled from the conference without a refund, and/or prohibited from attending future ELFA events, at the discretion of ELFA.
Please bring any concerns to the immediate attention of the event staff, or contact Lisa Ramirez, ELFA Vice President of Business and Professional Development, at lramirez@elfaonline.org. You may also report violations by calling +1 202-238-3414. Thank you for your help in keeping this and all ELFA events professional, welcoming, and respectful to all.
Available Functions
| | | |
| --- | --- | --- |
| | Sunday Golf Outing | $300.00 |
Speakers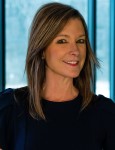 Martha Ahlers
President
United Leasing & Finance
Martha Ahlers is President of United Leasing & Finance. She has over 20 years of commercial leasing experience and started with the company in 1996. Ms. Ahlers holds a Bachelor's Degree in Economics from the University of Illinois. She is involved in numerous civic and community organizations including the Ronald McDonald House Charities, Evansville Executive Forum, Tri State MS Association Board, and Carver Community Daycare. She has previously served on the Equipment Leasing and Finance Foundation Board of Directors, and is currently Chair of the Equipment Leasing and Finance Association (ELFA) Board of Directors.
---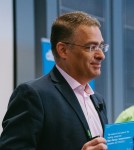 Jeffrey Berg
Global Business Unit President - Advanced Solutions
DLL
---

Axel Bernabe
Assistant Counsel to the Governor for Health
New York State Executive Chamber
Axel Bernabe is Assistant Counsel for Health to Governor Andrew M. Cuomo. In this role, he oversees all legal and policy deliberations in the health portfolio and provides strategic counsel to the operations, press, and budget teams in the Executive Chamber and the State Department of Health. As part of his responsibilities, Axel oversees the development and implementation of all medical, hemp, and adult-use cannabis initiatives in the State. Over the past four years he has directed and supervised the expansion of the medical cannabis program and the launch of the State's hemp program. Axel is also responsible for driving the administration's proposed Cannabis Act that would comprehensively regulate all segments of the cannabis economy, including the creation of a new Office of Cannabis Management that would permit the implementation of an adult-use program.
Prior to joining the Cuomo administration, Axel was a partner at the law firm of Constantine Cannon, where he was a nationally recognized legal expert in the healthcare sector, particularly on antitrust matters.
---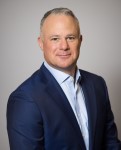 Robert Boyer, CLFP
Senior Director, Senior Vice President
TCF Capital Solutions, a division of TCF National Bank
Robert L. Boyer is the President of BB&T Commercial Equipment Capital Corp., a wholly owned subsidiary of Branch Banking and Trust Company (BB&T). He is responsible for developing and executing the strategic plan for the company. Since joining Susquehanna in 1998, Mr. Boyer has held positions of increasing responsibility including Sales Executive, Syndications Manager, Senior Vice President of Acquisitions and Syndications and Executive Vice President.
Mr. Boyer currently serves as director and Treasurer of the Equipment Leasing and Finance Association (ELFA) Board of Directors and is a member of its Executive Committee. Previously, he chaired the ELFA's Membership Committee and Small Ticket Business Council Steering Committee. He also serves as a director for the Certified Leasing and Finance Professional Foundation (CLFP).
Mr. Boyer has been working in the Equipment Finance Industry since 1995.
He has spoken on behalf of the Equipment Finance Industry and Susquehanna Commercial Finance at various events and interviews for published articles. He holds a bachelor's degree from LaSalle University.
---
Mark Curran
Vice President, 80/20 Practice
Strategex
Mark is a California-based consultant in our 80/20 Profit Enhancement service. He has guided many top corporations toward increased profitability.

Prior to joining Strategex, Mark held positions as president for two divisions of the Ali Group, a privately held worldwide group of more than 65 different manufacturing brands based in Milan, Italy. In the three years Mark was with Ali Group he doubled profits at both brands.

Working seven years for ITW as president in one division and BUM/VP Sales in another division, both divisions more than doubled their profitability. Prior to his 10 years of 80/20 and related training, development, and implementation, Mark worked in sales and operational roles at brands like Maytag, PepsiCo (Taco Bell, KFC, Pizza Hut, etc.) and Toshiba America Computer Systems Division. Mark also has experience in starting up and running family businesses. Mark is a dynamic speaker and trainer, and a powerful 80/20 coach and consultant with a bias for action and a drive for measurable results.

Mark holds a BSMS from Pepperdine University.
---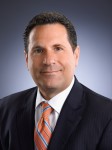 Michael DiCecco
President
Huntington Equipment Finance
Michael DiCecco is Executive Managing Director of Huntington Bank's $6.0 billion asset finance businesses which include: equipment finance, public capital, lender finance, and technology finance. DiCecco, along with a group of colleagues, established Huntington's equipment finance capabilities in 2001 after starting his career at Star Bank (nka US Bank) in 1988. Over the last 30 years DiCecco has earned increasing responsibilities in equipment finance and commercial banking, including leading Huntington's commercial bank for Northeast Ohio from 2005-2008. Businesses under his leadership have achieved record growth in assets, revenues, and profits.
Active in the industry and community, DiCecco, has served on the Equipment Leasing & Finance Association's Membership Committee, Financial Institutions Business Council, and from 2014-2017 served on the ELFA Board of Directors and Executive Committee. Currently, he serves on the Boys and Girls Club of Cleveland Board of Directors and has served on the boards of the Center for Families and Children and the American Heart Association.
DiCecco holds a Bachelor of Science with a concentration in Business from the College of Mount St. Joseph, and he is a member of the Leadership Cleveland class of 2008. He is a passionate advocate for ending cancer by participating and fundraising for the Pelotonia bike ride that benefits The James Cancer Hospital and Solove Research Institute. DiCecco and his family reside in Avon Lake, Ohio.
---

Terry Grim
Founding Partner
Foresight Alliance
Terry Grim is a founding partner with Foresight Alliance, a futures research, futures strategy, and futures education consultancy firm that works to help clients gain a clearer vision of the possible futures they face, while integrating futures and foresight thinking into their organizations. As a partner at Foresight Alliance, Terry has worked with numerous associations and corporations, to meet their differing and wide-ranging futures and strategy needs.
Terry has taught in the University of Houston's master program and futures certification curriculum for over 15 years as well as teaching foresight methodology around the world to different organizations and businesses. She has been a speaker and workshop facilitator for numerous conferences and organizations such as ASAE, IFEBP, SITC, CoreNet Global, National Restaurant Association, and others. Terry has presented at the last several ASAE annual conferences.
Terry's prior experience includes senior positions at IBM
as a member of the space program software development team, international management, and corporate strategy.
Terry has a BS in Computer Science from the University of Florida, and an MS in Studies of the Future and MA in Industrial-Organizational Psychology, both from the University of Houston.
She is a founding member of the Association of Professional Futurists (APF) and is currently serving as a member of their board.
Her publications include: Foresight Maturity Model (FMM): Achieving Best Practices in the Foresight Field, and Beyond Pink: Empowering Women in the Workplace.
---

Erica McBride Stark
Executive Director
National Hemp Association
Erica brings to the NHA years of experience in legislative advocacy, industrial hemp education, and non-profit administration. Erica was instrumental in enacting legislation in Pennsylvania which provided farmers and hemp advocates the opportunity to grow hemp for the first time in 80 years. She is proud to have managed the permits and grow hemp in PA since 2017. Now that federal legalization is here she is looking forward to serving our members and acting as a key leader as we we all work together to build the hemp industry.
---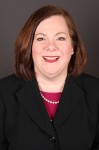 Kelli Nienaber
Executive Director
Equipment Leasing & Finance Foundation
Kelli Nienaber is the Executive Director of the Equipment Leasing & Finance Foundation in Washington, DC. Having been in this role since 2011, she is the primary conduit to the Foundation's Board of Trustees and volunteer governance committees. She oversees the business and staff of the Foundation, which propels the $1 trillion equipment finance sector—and its people—forward with its industry-specific knowledge, intelligence, and programs. Through free studies, internships, and Guest Lecture opportunities, the Foundation helps industry professionals navigate the changes coming up and make better business and personal career decisions.
Prior to the Foundation, Kelli's career was focused in the government relations/political arena. She has successfully managed political involvement and grassroots campaigns, as well as developed and executed federal and state legislative strategy in corporate and trade association organizations. She began her professional career in the public sector working for former U.S. Senator Kit Bond (R-MO) both in his Washington, DC office and in her home state of Missouri.
Kelli holds a B.A. in political science from the University of Missouri-Columbia. She is an active volunteer serving on non-profit Boards in her community. Kelli and her husband Brian reside in Alexandria, VA with their four children.
---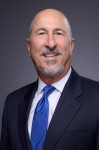 Ralph Petta
President and CEO
Equipment Leasing and Finance Association
Ralph Petta is the President and CEO of the Equipment Leasing and Finance Association (ELFA), the premier trade association representing 550+ member organizations in the $1 trillion equipment finance sector. Mr. Petta leads the organization in executing its mission to foster business development, deliver industry information and analysis, provide educational opportunities and advocate for the industry. He is also President of the Equipment Leasing & Finance Foundation, which is dedicated to inspiring thoughtful innovation and contributing to the betterment of the equipment leasing and finance industry.

Mr. Petta, an authority in the business of equipment finance, has been with the association since 1987. Before assuming the role of President and CEO in January 2016, he served as Chief Operating Officer for six years, providing coordination, direction and oversight of ELFA programs and services designed to add value to the association's member organizations. Prior to that, he served as Interim President. From 1987 to 2010 he was Vice President-Research & Industry Services, managing ELFA's information, benchmarking and market research initiatives. Throughout his career at ELFA, Mr. Petta has assumed leadership roles in virtually all functional areas within the organization, including governance, membership marketing, communications, business and professional development, state advocacy and the association's affiliated Foundation.

He is often quoted in industry trade publications and is a frequent speaker about the role of equipment finance in the U.S. economy and trends and developments in the equipment finance sector.

Mr. Petta is a member of the American Society of Association Executives (ASAE), as well as ASAE's Key Industry Association Committee (KIAC). He completed the ASAE/University of Maryland College of Business and Management executive development certificate program in association management. He also was selected for and participated in the ASAE Future Leaders Conference. Mr. Petta is a member of the Exchequer Club of Washington, DC.

Before joining ELFA, Mr. Petta worked for nine years in the office of United States Senator Sam Nunn, serving in a variety of professional capacities. He was Senator Nunn's legislative assistant when he left to join the association. Mr. Petta graduated from Syracuse University, earning a B.A. degree in political science.
---

William Phelan
President
Equifax
As President, Mr. Phelan has grown PayNet into a firm with the largest collection of payment histories for commercial loans and leases. Under his strategic direction, Mr. Phelan oversees the sales, marketing, analytics and information technology functions of the business. Prior to co-founding PayNet, Mr. Phelan managed an investment portfolio of fixed income securities for Trustmark Insurance Company in Lake Forest, IL. In this fiduciary role at Trustmark, Mr. Phelan managed asset and mortgage backed securities and corporate bonds to achieve policy holder goals of total return and safety of principal. From 1993 to 1995 Mr. Phelan worked at Dain Rauscher Securities helping pension funds, banks and asset managers meet their clients' investment needs.
As a consultant at Ernst & Young from 1988 to 1993, Mr. Phelan advised privately-held companies on acquisitions and valuations to help them expand their business and conduct estate planning. Prior to that time, Mr. Phelan worked for International Business Machines Corp. and started his career in 1982 as an operations director in the retail industry. In 1992, Mr. Phelan became a Chartered Financial Analyst from the CFA Institute. He completed a Masters in Business Administration in 1987 from Loyola University Graduate School of Business.
---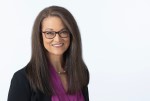 Deborah Reuben, CLFP
CEO & Founder
TomorrowZone
Deborah "Deb" Reuben, CLFP, is CEO and Founder of TomorrowZone and the Beyond Convention EF Innovators UnConference, a platform inspiring fresh ideas and collaborations to shape the future of equipment finance. She inspires new thinking to explore the art of the possible through her extensive technical knowledge, equipment finance experience, and passion for challenging the status quo. Her expertise will enhance and broaden your company's products and services and create efficiencies that will produce a competitive advantage for your business.
Her broad background includes system design and development in financial services (Wells Fargo and TCF) and the software industry (HCL and Linedata Capitalstream). Specializing in industry trends and strategic direction, her approach is holistic and relatable to help clients understand potential impacts and discover new opportunities for advanced technology. Additionally, she provides experiential virtual workshops that help leaders clearly understand current state realities and future possibilities.
A member of ELFA's Board of Directors, Reuben chairs the ELFA's Technology Innovation Working Group and serves on the Monitor Editorial Board, co-founded the Disrupted+ conference series with Monitor. She authored The Certified Lease and Finance Professionals' Handbook, 6th and 7th and 8th editions. She is the recipient of both the CLFP Foundation Cindy Spurdle Award of Excellence and the ELFA Michael J. Fleming Distinguished Service Award. Monitor Magazine honored her as one of the 50 Most Powerful Women Leaders in Equipment Finance. Learn more at tomorrowzone.io.
---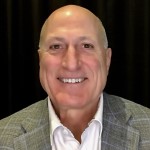 Bob Rinaldi
President
Rinaldi Advisory Services
Bob Rinaldi is a lifelong entrepreneur with a sizable history of success in banking and commercial equipment finance.
President of Bob Rinaldi Advisory Services, Bob provides advisory services to independent lessors, banks, industry service providers, manufacturers and international firms entering the US equipment finance marketplace.
Managing Director of Amembal & Associates
Advisory Board Member of Orion First
Advisory Board Member of Mintaka Financial
Past Board Member of FintruX Pte. LTD
Past-Chairman and Director of the Equipment Leasing and Finance Association (ELFA)
Past CEO of Commercial Industrial Finance ("CI Finance")
Past SVP and Board Director of CBank, (acquirer of CI Finance)
Past SVP of CSI Leasing, responsible for its organic and inorganic growth strategies.
Past EVP of National City Commercial Capital Company, acquirer of Provident Bank (NC4), now PNC Equipment Finance
Past President of NC4 Canada
Past SVP of Provident Bank, acquirer of Information Leasing Corp. (ILC)
Past EVP, Principal and a founding partner of ILC
---
Mike Steep
Executive Director
Stanford Engineering Center for Disruptive Technology and Digital Cities
Michael Steep is Adjunct Professor and Executive Director of the Stanford Global Projects Center's Digital Cities Program. Michael is also former Senior Vice President of Global Business Operations for the PARC innovation center in Palo Alto, California. He has over two decades of operating experience managing global P&L's, sales, digital marketing, strategy, business development, and strategic alliances for Microsoft, Lexmark (IBM), Apple, and HP. Mr. Steep's team at Apple launched the first digital camera. Today, he works with commercial clients on transforming their industry and company business models by leveraging emerging technologies - big data, predictive analytics, cloud, mobile, and privacy. He also serves on the Smart City London Board and is Contributing Editor for Forbes writing articles on digital cities, disruptive technologies, and executive leadership. Mr. Steep's passion is corporate transformation through effective leadership and practical approaches to innovation. He has worked extensively at Microsoft and PARC with executives from companies crossing multiple industries including Aerospace, Healthcare, Pharma, and Automotive. He works with the top Innovation and R&D executives from companies including Airbus, BMW, Google, Merck, BP, and Booz Allen. Mr. Steep's MBA is from the University of Virginia Darden School of Business, and he has a BA from the University of Pennsylvania. He also serves as an Adjunct Professor of Digital Business at Imperial College London.
---

Scott Thacker, CPA, CLFP
Chief Executive Officer
Ivory Consulting Corporation
Mr. Thacker is the CEO of Ivory Consulting, the software and consulting company that has helped define the modern equipment finance industry with SuperTRUMP, the proven solution for modeling and pricing equipment leases and loans. Scott is Chair of the Equipment Leasing & Finance Foundation, Chair of ELFA Equality and a member of the ELFA Financial Accounting Committee.
He was previously a member of the ELFA Board of Directors and of the Association's Operations and Technology Committee for five years, three of them as Chair, as well as the co-director of the Foundation's Research Committee.
Throughout his more than 30-year international career, Scott has helped transform businesses through product and service innovations, new business initiatives, M&A activities, and financial transactions.
Prior to joining Ivory Consulting, Scott was a partner at Accenture and founding member of the management consulting group focused on providing solutions to the North American equipment leasing and asset finance industry. Previously, he was instrumental in creating Oracle's now widely used Oracle Lease and Finance Management software application, and with American Airlines, where he was involved in executing aircraft, equipment and real estate leases as well as other financial transactions. Scott was a founding member of both AMR Consulting Group, an affiliate of American Airlines, and AT&T Solutions, a division of AT&T.
Scott received an M.B.A. in Finance from The Wharton School of the University of Pennsylvania and a B.S. in Accounting from the Wake Forest University. He is a CPA and CLFP.
---

Robert Wescott
President
Keybridge Research, LLC
Robert F. Wescott is Founder and President of Keybridge Research LLC, an economic consulting firm in Washington, DC, that has served major financial institutions, Fortune 500 companies, and leading business associations since 2001. Dr. Wescott concentrates on global macroeconomics, financial risks, and public policy research. He provides global asset allocation advice to high-profile international financial firms and is a frequent speaker to business and financial audiences around the world. Dr. Wescott also testifies as an expert before U.S. Congressional committees on economic, financial, and energy policy matters.
From 1999 until 2001, Wescott served as Special Assistant to the U.S. President for Economic Policy at the White House. As senior economic adviser to President Clinton, he helped to develop Administration policies toward G-7 countries, Russia, China, India, other key emerging-market economies, and the international financial system. During 1993-94, Wescott was Chief Economist at the President's Council of Economic Advisers, where he developed the Administration's U.S. macroeconomic forecasts and performed policy analysis. He helped write and edit the Economic Report of the President. From 1994 to 1999, Wescott was Deputy Division Chief at the International Monetary Fund. In the IMF's Research Department he helped produce the World Economic Outlook, the Fund's semi-annual review of world economic prospects, key risks, and policy challenges. In the European Department he was responsible for Eastern European countries in transition. He participated in IMF missions to Japan, China, Poland, and a number of countries in Western Europe.
Between 1982 and 1993 Wescott was Senior Vice President and Chief Economist at WEFA Group (now IHS Global Insight), the economic forecasting and consulting firm, where he oversaw all forecasting, economic modeling, consulting, and research activities for the U.S. Group. Before that he managed the firm's Global Economic Outlook Committee and coordinated the firm's international forecasting from centers in North America, Europe, and Asia. For nearly 10 years he wrote WEFA's flagship monthly U.S. economic newsletter and he also co-authored its quarterly international economic newsletter. During these years he served as the firm's primary public spokesman with clients and the media. In 1989-90, Wescott lived in Japan, where he helped the University of Pennsylvania establish the International Center for the Study of East Asia Development (ICSEAD) in Kitakyushu. ICSEAD does quantitative economic modeling and research on East Asian economies.
Dr. Wescott has published research papers in the areas of macroeconomics, fiscal policy, global saving patterns and interest rates, inflation targeting, the credit crunch in Japan, energy policy, and economic development, especially issues related to globalization. Wescott holds a Ph.D. in economics from the University of Pennsylvania, 1983.
---

Geoff Whaling
Co-Founder and President
HIP Canopy Growth USA LLC
Geoffrey W. Whaling is the President and CEO of AgricNext and CEO of GWW LLC. He is also the Founding Board Member of the Coalition for Access Now and Athletes 4 Care. Born in Canada Geoff is the retired Founder, Chief Coordinator and CEO of Current Events, Corporate Planners International, North American Motorsport Events (NAME), Inc. and the GoodSport Management Group of Companies.
Whaling's areas of expertise are wide ranging given the complexity and diversity of his government, business, entrepreneurial and philanthropic work. His strengths include strategic communications, government and public affairs/relations, business-to-business marketing and partnerships, sponsorship sales, large-scale multi-element blockbuster event production, logistical coordination, destination management, protocol, security and hospitality programming, merchandising, fundraising and promotions. A profound sense of "wanting to serve" remains an integral part in his life.
---

Peter Zeihan
Geopolitical Strategist and Forecaster
Author, The Absent Superpower
Zeihan's worldview marries the realities of geography and populations to a deep understanding of how global politics impact markets and economic trends, helping industry leaders navigate today's complex mix of geopolitical risks and opportunities. With a keen eye toward what will drive tomorrow's headlines, his irreverent approach transforms topics that are normally dense and heavy into accessible, relevant takeaways for audiences of all types.
In his career, Zeihan has ranged from working for the US State Department in Australia, to the DC think tank community, to helping develop the analytical models for Stratfor, one of the world's premier private intelligence companies. Mr. Zeihan founded his own firm -- Zeihan on Geopolitics -- in 2012 in order to provide a select group of clients with direct, custom analytical products. Today those clients represent a vast array of sectors including energy majors, financial institutions, business associations, agricultural interests, universities and the U.S. military.
His freshman book, The Accidental Superpower, debuted in 2014. His sophomore project, Shale New World, will be released later this year.
---
Sponsors
IDS
IDS offers a suite of secured finance technologies to help banks, specialty finance firms and captive finance organizations optimize operational efficiency and drive growth. Organizations of all sizes rely on our technologies and consultative services to optimize their asset finance, asset-based lending and factoring operations. Our software solutions are built on IDScloud, a true software-as-a-service (SaaS) platform that offers best-in-class simplicity, scalability and affordability. IDS serves a global customer base from offices in the United States, the United Kingdom and Australia. The company's headquarters are located in Minneapolis, Minnesota, USA. For more information visit idsgrp.com.
---

Odessa
Headquartered in Philadelphia, USA, Odessa is a software company exclusively focused in the leasing industry. Odessa provides the LeaseWave system and Odessa platform to power a diverse customer base of leasing companies globally. LeaseWave is a powerful, end-to-end, extensible solution for lease and loan origination and portfolio management. The platform further provides rich feature sets including low-code development, test automation, reporting and business intelligence to ensure organizations can more effectively align business and IT objectives.
---
Hotel Information
A block of rooms is being held for attendees of the 2020 Executive Roundtable at the Ritz-Carlton Golf Resort, 2620 Tiburon Drive Naples, FL 34109 United States (239) 593-2200. A special conference rate of $340 plus tax, for best available room upon arrival, is offered to attendees. This fee includes in-room hi-speed internet, access to the fitness center, and a daily newspaper by the elevators.
Check-in time is 4:00 pm, and check-out time is 11:00 am.
You may make hotel reservations one of two ways:
Call Reservations at (877) 557-3092, provide your arrival and departure dates and mention the group name "ELFA Room Block" in order to get the ELFA group rates.
Hotel website: https://book.passkey.com/go/ELFA2020Executive
Make Hotel Reservations by Monday, February 10, 2020! Reservations after this date are based on availability and may be at a higher rate.
If you would like information on exhibiting at this conference, please contact Steve Wafalosky at
stevew@larichadv.com
or 440.247.1060.
If you would like information on exhibiting at this conference, please contact Steve Wafalosky at
stevew@larichadv.com
or 440.247.1060.
If you would like information on exhibiting at this conference, please contact Steve Wafalosky at
stevew@larichadv.com
or 440.247.1060.
If you would like information on exhibiting at this conference, please contact Steve Wafalosky at
stevew@larichadv.com
or 440.247.1060.
If you would like information on exhibiting at this conference, please contact Steve Wafalosky at
stevew@larichadv.com
or 440.247.1060.
If you would like information on exhibiting at this conference, please contact Steve Wafalosky at
stevew@larichadv.com
or 440.247.1060.
If you would like information on exhibiting at this conference, please contact Steve Wafalosky at
stevew@larichadv.com
or 440.247.1060.
If you would like information on exhibiting at this conference, please contact Steve Wafalosky at
stevew@larichadv.com
or 440.247.1060.
If you would like information on exhibiting at this conference, please contact Steve Wafalosky at
stevew@larichadv.com
or 440.247.1060.
If you would like information on exhibiting at this conference, please contact Steve Wafalosky at
stevew@larichadv.com
or 440.247.1060.
If you would like information on exhibiting at this conference, please contact Steve Wafalosky at
stevew@larichadv.com
or 440.247.1060.
If you would like information on exhibiting at this conference, please contact Steve Wafalosky at
stevew@larichadv.com
or 440.247.1060.
If you would like information on exhibiting at this conference, please contact Steve Wafalosky at
stevew@larichadv.com
or 440.247.1060.
If you would like information on exhibiting at this conference, please contact Steve Wafalosky at
stevew@larichadv.com
or 440.247.1060.
If you would like information on exhibiting at this conference, please contact Steve Wafalosky at
stevew@larichadv.com
or 440.247.1060.
How the Golf Pairings Work
All pairings will be done online by the registered golfers.
Anyone may use the scheduler as long as they're registered for golf and have an ELFA username/password.
Please Note: if you're doing a golf pairing for a colleague, you must be logged in under your colleague's username/password.



If you've forgotten your password, please use the Forgot Password? to have it reset.
If you don't have one, please use the Create Account feature.
Please Note: If you do not have an ELFA username/password, you will need to do this BEFORE you register.

Add Yourself to a Foursome: Click on "Sign Up" to the far right of a Group's name.

You must be a member of a Foursome to add other players to the group. Sign up for a Foursome first, then you can Assign others.

Add Other Players: Click on "Assign Player" to the right of your name, choose a player from the drop-down list in the pop-up and then click the "Add This Player" button to add that person to your group.

Please Note: If you have a pop-up blocker enabled, you'll need to allow pop-ups from the ELFA site.

Remove Yourself From a Group: Go to your Foursome and click on your name. A message will ask if you're sure you want to be removed from the Group. Click OK and your name will be removed.

You can not remove other players from a Group, so be careful when you add a player.

Contact Other Players: Click the email icon next to a player's name to email that player.
Golfers who do not assign themselves to a Foursome will be assigned to one at random.
Site Maintenance
Our system is currently down for scheduled maintenance. Your member services will be available again shortly. Please check back soon.