Executive Roundtable
March 10, 2019 - March 12, 2019
The Ritz-Carlton Golf Resort Naples
Naples, FL
Bringing CEOs and Presidents of leasing and finance companies together to discuss the issues of the day, to strategize about the future and to create lasting business relationships
Golf Registration is now closed
.
Attendance is limited to the senior executive leadership from ELFA member companies. Executives must hold the position of president, CEO, managing director, COO, be part of the senior leadership team and/or manage a substantial division within the company. Service Provider member companies may send two senior executives from their company to this Roundtable. ELFA regular member companies may send up to three representatives from their companies.
Please register as far in advance as possible.
Register by Wednesday, February 27, 2019 to ensure that your name appears on the list of attendees.
Get Maximum Exposure for Your Company…Become a Sponsor!
Sponsoring events and functions at ELFA meetings provides excellent exposure for your company. Contact Steve Wafalosky at
stevew@larichadv.com
or (440) 247-1060 if you are interested in becoming a sponsor of this important event.
Registration Fees
| Price Description | Amount |
| --- | --- |
| 1st Person Attendee from Member Company | $1825.00 |
| Additional Attendee from Member Company | $1550.00 |
| Spouse/Companion | $350.00 |
Speakers

John Deane
CEO
The Alta Group LLC
John Deane thrives on the intellectual challenge of navigating the multi-dimensional complexities of the equipment leasing and finance industry. A founder of The Alta Group, John judges the value of Alta's work not just in the breadth and depth of the information it gathers for its clients but in helping them select and execute strategies that put that industry intelligence to work in an organization.
As chief executive officer of The Alta Group, John leads the global consultancy composed of eight major practice areas. He has worked on strategic projects in all of Alta's key practice areas: management consulting, merger & acquisitions, legal support services, professional development, vendor and captive development, alternative energy, government financing and health care. John values Alta's objectivity in advising clients and the depth of perspective its many years in the leasing industry has fostered.
"We take what we see going on in the industry, both the good and the bad, and help translate that into valuable information that helps clients."
Prior to co-founding The Alta Group, John served as a principal in the firm of Amembal, Deane & Associates, the world's leading provider of training, educational and consulting services for the equipment leasing industry. He has been CEO of both Great Western Leasing and BancOne Leasing and has served as the CFO and president of several major financial corporations.
John's broad expertise over more than 40 years was fortified by his work as chairman of the Equipment Leasing and Finance Association (ELFA) and a member of the World Leasing Council. The ability and opportunity to work with lessors and service providers from around the world has enhanced his ability to see the big picture and determine where and how Alta clients should focus their efforts, domestically.
---

Katie Emmel
COO
IDS
Ms. Emmel serves as Chief Operations Officer for IDS, the provider of InfoLease and Rapport, the proven, market leading solutions for origination and portfolio management in the equipment finance industry.
Ms. Emmel is responsible for IDS's global professional services, support and product management organizations. With more than 30 years of strategic product management experience, she is a proven thought leader in product strategy and brings extensive expertise on lease and loan software and client management. Prior to her executive team appointment, Ms. Emmel held key SVP and Senior Director positions at IDS.
Ms. Emmel is on the Board of Trustees for the Equipment Lease and Finance Foundation and participates on the foundation research and development committees. Ms. Emmel is also a member of the ELFA Technology Innovation working group and a prior member of the ELFA Operations and Technology Committee.
---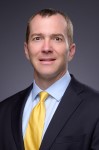 Andy Fishburn
VP, Federal Government Relations
Equipment Leasing and Finance Association
Andy Fishburn is the Vice President of Federal Government Relations for the Equipment Leasing and Finance Association (ELFA), the premier trade association representing 575+ member organizations in the $1 trillion equipment finance sector.
Mr. Fishburn joined ELFA in September 2012. He directs and operates all aspects of the association's federal relations strategy and the engagement of members in political programs.
Fishburn has focused on legislative, financial and tax policy matters throughout his distinguished career within the Department of Treasury and the U.S. Congress. He served in legislative affairs positions and as senior advisor to four Secretaries of the Treasury, including as a Deputy Assistant Secretary under Secretaries John Snow and Henry Paulson. During 2010 and 2011, he served on the staff of the U.S. Senate Committee on Finance and worked for Sen. Max Baucus (D-Mont.) on tax policies such as bank taxation, tax administration, oversight of the IRS, tax extenders and small business tax issues. Most recently, he was the Director of Legislative and Intergovernmental Affairs at the U.S. Mint, acting as the Bureau's lead legislative strategist and congressional liaison.
He has a B.S. in environmental studies from the University of Michigan and a Master of Public Affairs from Indiana University.
---

Jay Heimbach

Peck Madigan Jones
Jay Heimbach joined Peck Madigan Jones following his service as the Special Representative of the World Bank Group to North America, Australia, New Zealand and Israel. In this role, Jay worked closely with the President of the World Bank on managing the relationships between the senior leadership of the Bank and key donor governments.
Jay has spent more than twenty years in Washington, working in two White Houses, the US Senate, and in both the non-profit and private sectors. Prior to his tenure at the World Bank, he was the Senior Director for North American Government Affairs for Bono's ONE Campaign. There he led a bipartisan team that focused on foreign policy and appropriations. In the Obama White House, he was Special Assistant to the President for Legislative Affairs, focusing on energy, environmental, agricultural and manufacturing issues in the US Senate. As a member of the original Legislative Affairs team, he worked on the American Recovery Act, the Dodd-Frank Act, and the Affordable Care Act.
He previously served in the Clinton White House in the Office of Legislative Affairs, where he worked on the Telecommunications Act of 1996, and the Chief of Staff's office, where he served as the Policy Director to the Deputy Chief of Staff. In the Senate, Jay was the first Chief of Staff to Senator Sherrod Brown (D-OH). He has also served in senior roles at the Federal Communications Commission, advocacy firms representing Fortune 100 companies, and has advised and volunteered on political campaigns at federal, state and local levels.
He received his JD from Boston University School of Law and is a member of the Massachusetts Bar.
---

Jody Michael
Founder and CEO
Jody Michael Associates
Jody Michael was born a trailblazer; as one of the first female traders on the Chicago trading floors and one of the first couches in the country to participate in an intensive, three-year ontological coaching program, she has challenged the boundaries of convention. Today, she continues to challenge boundaries. As a leading executive and organizational coach, she is passionate about delving deeper and pushing beyond the conventional standards of coaching to incorporate human behavior, psychology and neuroscience to facilitate systemic change. In the executive coaching world, she is a rare breed: 15 years of corporate leadership in the finance industry; a psychotherapy/human behavior degree from The University of Chicago; the distinctions of both Master Certified Coach and Board Certified Coach; a Founding Fellow at The Institute of Coaching at McLean Hospital, a Harvard Medical School Affiliate; and more than 20 years of coaching experience, logging over 40,000 one-on-one coaching hours.
---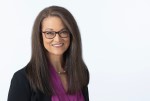 Deborah Reuben, CLFP
President
Reuben Creative, LLC
Deborah Reuben, CLFP is President of Reuben Creative, LLC a consulting firm specializing in strategic process and technology consulting for lending and leasing. An equipment finance industry veteran, she has a broad professional background in both financial services (Wells Fargo and TCF) and the software industry (HCL and Linedata Capitalstream).
Author of multiple articles, she is a contributor to studies and publications and authored The Certified Lease & Finance Professionals' Handbook Sixth Edition. A frequent speaker at industry events, she served as chair of the ELFA Operations and Technology committee, is a founding member of the ELFA Women's Council.
Known for connecting the dots in unconventional ways, her unique industry experience, creative facilitation approach, and a keen eye for future trends enables her to bring forward-thinking insights and original ideas to developing roadmaps for the future. A trusted advisor for leaders who want to leverage cutting-edge technology to achieve their business goals, she helps teams to see the bigger picture, understand technology possibilities, stretch the imagination of what could be, and chart a course for transformative change.
---

Marci Rossell
Former CNBC Chief Economist and Co-Host of SQUAWK BOX
SQUAWK BOX
Marci Rossell electrifies audiences nationwide, speaking on the nexus of economics, politics, culture and the media. Her animated style was honed when she served as the popular, lively Chief Economist for CNBC in the months immediately following September 11th. She takes complex economic issues, often dull in the button-down business press, and makes them relevant to people's lives, families and careers. Prior to her career in broadcast journalism, Marci served as Corporate Economist and Investment Spokesperson for OppenheimerFunds, one of the nation's largest mutual fund companies. Before moving to Wall Street, she was an expert witness for Deloitte and Touche in court cases involving economic issues. Marci began her career as an economist with the Federal Reserve Bank of Dallas.
---

Jeffrey Shapiro

Peck Madigan Jones
Jeff Shapiro joined Peck Madigan Jones following a lengthy tenure as Chief of Staff to Rep. Adrian Smith (R-NE), a senior member of the House Ways and Means Committee and Chairman of the Subcommittee on Human Resources. Jeff brings nearly two decades of political and public policy experience to the firm, having previously worked on and run campaigns at the local and federal level as well as served on Capitol Hill for a former subcommittee chair of the House Energy and Commerce Committee. In addition to his experience in public policy, strategic communications, legislative strategy, and relationship building, Jeff helps lead TiberCom, a full service new media and public affairs strategy integration firm utilizing survey methodology, messaging platforms, and advocacy tools to reach voters and influence stakeholders.
Jeff's reputation as a skilled political professional is valued by Members and staff for Republicans and Democrats alike. During his tenure on Capitol Hill, Jeff's command of the operational dynamics and inner workings of congressional offices was recognized by House Republican Leadership, who tasked him with transitioning into office several Members of Congress following special elections, as well as contributing to Hitting the Ground Running, a publication designed to familiarize incoming House Republican freshmen with Capitol Hill, office management, and the legislative process.
Jeff previously served as Washington Representative for General Mills, during which time he served on a number of Executive Branch advisory committees, helped guide the company's political action committee, implemented legislative strategy, and coordinated with industry stakeholders and allied groups.
Jeff has served as an adjunct professor at The George Washington University and is a frequent lecturer for Georgetown University's Semester in Washington Program, discussing congressional operations and legislative processes. He regularly volunteers his time and expertise to advise numerous federal, state, and local campaigns. Jeff and his family reside in Washington, DC.
---

Jud Snyder
President
BMO Harris Equipment Finance Company
Jud Snyder is the President of BMO Harris Equipment Finance Company and BMO's Senior Executive for Southeast Wisconsin.
Jud joined the Bank in 1994 and is responsible for leading the growth and development of BMO Harris Equipment Finance Company. This includes strategic and managerial responsibility for sales, operations, underwriting and equipment management capabilities within the Equipment Finance Company.
Prior to taking on his current role, he had roles in credit, sales and sales management in Equipment Finance prior to taking on the President's role in 2008. In 2010, he moved into the bank as M&I's Head of Specialized Industries. In this role he was responsible for Equipment Finance, Global Trade, Health Care, Dealer Finance, Agribusiness and Sponsor Finance. Following the BMO acquisition in 2011, he moved back into the head role at Equipment Finance with the mandate to leverage the business across BMO and grow the business to scale.
Jud obtained his BA in Russian and Economics from UW Madison ('94). He is currently the Chairman and an Officer of ELFA (Equipment Leasing and Finance Association). He also serves on the Board of Directors for the Milwaukee Ballet (Immediate Past Chair & President and Executive Committee Member), The Boys and Girls Clubs of Greater Milwaukee (Trustee), United Way of Greater Milwaukee & Waukesha County, Teach for America and Froedtert Health Systems.
Jud lives in Whitefish Bay, Wisconsin with his five children.
---

Caroline Turner
Principal
DifferenceWORKS
Caroline Turner, as principal of DifferenceWORKS, provides consulting and training to help leaders achieve better business results by being inclusive. She is an expert on gender differences in the workplace and author of Difference Works: Improving Retention, Productivity and Profitability through Inclusion. She delivers speeches and facilitates effective workshops on leveraging differences throughout the country. See www.difference.works
Caroline is the former senior vice president, general counsel of Coors Brewing Company and its parent (now MillerCoors and MolsonCoors) and was a partner in the law firm Holme Roberts & Owen, Denver, CO. She holds a B.A. from Agnes Scott College, a M.A. from Indiana University and a J.D. from the University of Denver College of Law.
---
Sponsors
IDS
IDS is the leading global provider of software and solutions for the asset and equipment finance industry. Its software streamlines the entire asset finance process, from origination to portfolio management to end-of term. Deployed in your datacenter or available through the company's 100% software as a service (SaaS) offering, IDS solutions integrate seamlessly into any asset finance ecosystem. IDScloud delivers best-in-class asset finance software which is scalable, flexible and accessible to banks, independents and captives of all sizes. Headquartered in Minneapolis, MN, the company also has offices in the United Kingdom, Australia, Singapore and India so customers can benefit from the collective best practices of its large, global user community.
---

Odessa
Headquartered in Philadelphia, USA, Odessa is a software company exclusively focused in the leasing industry. Odessa provides the LeaseWave system and Odessa platform to power a diverse customer base of leasing companies globally. LeaseWave is a powerful, end-to-end, extensible solution for lease and loan origination and portfolio management. The platform further provides rich feature sets including low-code development, test automation, reporting and business intelligence to ensure organizations can more effectively align business and IT objectives.
---
PayNet, Inc.
PayNet, Inc. is the leading provider of credit ratings on small businesses, enabling lenders to achieve optimal risk management, growth and operational efficiencies. We serve as trusted, strategic advisors to commercial finance institutions and banks.
Our data analytics provides these C&I lenders accurate, exclusive credit insights derived from our proprietary database, the largest database of small business loans, leases, and lines of credit in existence. Our database encompasses over 23 million contracts and more than $1.5 trillion in obligations.
Using state-of-the-art analytics, PayNet converts raw data into real-time market intelligence and predictive information that subscribing lenders use to make informed small business financial decisions and improve their business strategy.
Offering a variety of powerful products and solutions, PayNet's Small Business capabilities range from historic credit-reporting and automated credit-scoring to detailed strategic business reviews that include: Portfolio risk measurement, Default forecasting, Peer benchmarking, and Critical industry trend analysis.
---
Hotel Information

ELFA Hotel Block SOLD OUT


Getting There
The Ritz-Carlton Golf Resort, Naples, Florida is easily accessed from the Southwest Florida International Airport (RSW). Taxis are approximately $75.00 each way from Southwest Florida International Airport (RSW). For additional transportation, contact Naples Transportation & Tours (NT&T) (www.nttep.com) the preferred and recommended provider of transportation services for groups and individual travelers. (239) 262-3006
For driving directions for the airport go here: www.ritzcarlton.com/en/hotels/naples/naples-golf/hotel-overview/ directions
For further information about this property, visit their web site at: www.ritzcarlton.com/en/hotels/naples/naples-golf
Parking
Valet parking and self- parking available. For valet parking there is a $25.00 service fee; for self-parking there is a $17.00 daily fee.
The Ritz-Carlton Golf Resort Naples
2600 Tiburon Drive
Naples, FL
If you would like information on exhibiting at this conference, please contact Steve Wafalosky at
stevew@larichadv.com
or 440.247.1060.
If you would like information on exhibiting at this conference, please contact Steve Wafalosky at
stevew@larichadv.com
or 440.247.1060.
If you would like information on exhibiting at this conference, please contact Steve Wafalosky at
stevew@larichadv.com
or 440.247.1060.
If you would like information on exhibiting at this conference, please contact Steve Wafalosky at
stevew@larichadv.com
or 440.247.1060.
If you would like information on exhibiting at this conference, please contact Steve Wafalosky at
stevew@larichadv.com
or 440.247.1060.
If you would like information on exhibiting at this conference, please contact Steve Wafalosky at
stevew@larichadv.com
or 440.247.1060.
If you would like information on exhibiting at this conference, please contact Steve Wafalosky at
stevew@larichadv.com
or 440.247.1060.
If you would like information on exhibiting at this conference, please contact Steve Wafalosky at
stevew@larichadv.com
or 440.247.1060.
If you would like information on exhibiting at this conference, please contact Steve Wafalosky at
stevew@larichadv.com
or 440.247.1060.
If you would like information on exhibiting at this conference, please contact Steve Wafalosky at
stevew@larichadv.com
or 440.247.1060.
If you would like information on exhibiting at this conference, please contact Steve Wafalosky at
stevew@larichadv.com
or 440.247.1060.
If you would like information on exhibiting at this conference, please contact Steve Wafalosky at
stevew@larichadv.com
or 440.247.1060.
If you would like information on exhibiting at this conference, please contact Steve Wafalosky at
stevew@larichadv.com
or 440.247.1060.
If you would like information on exhibiting at this conference, please contact Steve Wafalosky at
stevew@larichadv.com
or 440.247.1060.
If you would like information on exhibiting at this conference, please contact Steve Wafalosky at
stevew@larichadv.com
or 440.247.1060.
How the Golf Pairings Work
All pairings will be done online by the registered golfers.
Anyone may use the scheduler as long as they're registered for golf and have an ELFA username/password.
Please Note: if you're doing a golf pairing for a colleague, you must be logged in under your colleague's username/password.



If you've forgotten your password, please use the Forgot Password? to have it reset.
If you don't have one, please use the Create Account feature.
Please Note: If you do not have an ELFA username/password, you will need to do this BEFORE you register.

Add Yourself to a Foursome: Click on "Sign Up" to the far right of a Group's name.

You must be a member of a Foursome to add other players to the group. Sign up for a Foursome first, then you can Assign others.

Add Other Players: Click on "Assign Player" to the right of your name, choose a player from the drop-down list in the pop-up and then click the "Add This Player" button to add that person to your group.

Please Note: If you have a pop-up blocker enabled, you'll need to allow pop-ups from the ELFA site.

Remove Yourself From a Group: Go to your Foursome and click on your name. A message will ask if you're sure you want to be removed from the Group. Click OK and your name will be removed.

You can not remove other players from a Group, so be careful when you add a player.

Contact Other Players: Click the email icon next to a player's name to email that player.
Golfers who do not assign themselves to a Foursome will be assigned to one at random.