58th Annual Convention
October 27, 2019 - October 29, 2019
Marriott Marquis Washington, DC
Washington, DC
Call for Presentations
We invite you to submit a proposal outlining your presentation for a session at the 58th ELFA Annual Convention.


Information coming in late Spring 2019. In the meantime, see what's in store for you this October in Washington, DC:
Registration Fees
| Price Description | Amount |
| --- | --- |
| 1st Person Attendee - Member | $1885.00 |
| 1st Time Attending Convention - Additional Exh | $1190.00 |
| Additional Attendee - Member | $1640.00 |
| Additional Exhibitor - Member | $1640.00 |
| ETAC Committee Member | $1115.00 |
| First Time Attending the Annual Convention | $1190.00 |
| Non Member - Each person | $3770.00 |
| Spouse Pkg1 - All Activities | $800.00 |
| Spouse Pkg2 + Mon Event | $600.00 |
| Spouse Pkg2 + Tuesday Event | $680.00 |
| Spouse Pkg2 - Evening Events Only | $300.00 |
| Spouse Pkg3 + Mon - Mount Vernon Tour | $300.00 |
| Spouse Pkg3 - Mon &Tues Spouse Activities | $680.00 |
| Spouse Pkg3 - Tuesday - Private U.S. Capitol Tour | $380.00 |
Available Functions
Special Dietary Requests

Sunday - October 27
9:00 am - 12:00 pm
Jim McGrane Charity Bike Ride and Monument Tour

$150.00
10:15 am - 2:15 pm
Odyssey Brunch Cruise and Tour With Docent
Come aboard Odyssey DC for a special two-hour bottomless mimosa brunch cruise. Enjoy a delicious menu of breakfast and lunch favorites while cruising along the Potomac with a guided docent. The Odyssey will show you DC from a whole new perspective! Take in the amazing views from the glass-enclosed deck or outdoor observation lounge. Odyssey offers unparalleled views of DC's greatest landmarks, including the Washington Monument and the Lincoln Memorial.
$200.00
2:00 pm - 4:00 pm
Community Lodgings Community Service Project

4:30 pm - 5:30 pm
New Member and Leadership Reception

5:00 pm - 6:00 pm
Women's Council Reception

Monday - October 28
4:30 pm - 5:30 pm
International and Former Director's Reception

Tuesday - October 29
6:30 pm - 9:30 pm
Closing Reception & Dinner at the Smithsonian

Speakers

Stewart Abramson
Senior Managing Counsel
Wells Fargo Equipment Finance
Stewart Abramson is Senior Managing Counsel in the Wells Fargo Law Department. Stewart was honored to be selected by the ELFA Legal Committee as the Edward Groobert Award winner in 2018 for legal excellence and service to the Association. His team supports all aspects of the Wells Fargo equipment finance , including, Wells Fargo Equipment Finance, Inc., Wells Fargo Financial Leasing, Wells Fargo Rail and Wells Fargo Vendor Financial Services.  He served as Senior Vice President and General Counsel of Charter Financial, Inc. from 1988 until Charter's acquisition by Wells Fargo in 2000, and was General Counsel of North American Corporation prior to joining Charter. Stewart holds a B.S from Union College (NY) and a J.D. from Boston University School of Law.
---

Michael Baez
Director - Banking & Diversified Financials
Capgemini America, Inc.
Michael has over 30 years experience in the financial services industry. He is currently a Delivery Manager within Capgemini's Banking & Diversified Financial practice and has spent the last 14 years working with equipment finance companies bringing a strong and diverse background in project, process and risk management, operations and technology.
For the last three years, Michael has been responsible for the production, as well as a primary contributing author of the Business Technology Performance Index produced annually in conjunction with the ELFA.
---
Zacharia Baldwin

Federal Bureau of Investigation
---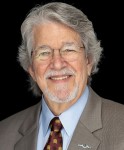 Paul Bent
Senior Managing Director
The Alta Group LLC
Paul Bent is a seasoned equipment leasing executive who currently serves as senior managing director of The Alta Group and manager of its Legal Services practice. With several decades of experience as an investment banker, equipment leasing CEO, and transaction attorney, Paul has participated in all facets of leasing and corporate financing. He provides Alta clients with insight and advice in assessing both strategic and tactical business plans and alternatives, developing and implementing leasing transactions and structures, reviewing business and documentation practices, and analyzing asset-based financing alternatives.
He serves as an industry and testifying expert in legal matters involving equipment leasing and financing, transaction structuring, and contract interpretation; and he provides services as a neutral arbitrator and facilitator in difficult disputes over leasing and corporate finance, with emphasis on maintaining relationships and avoiding litigation. He earned his A.B. from UCLA, with highest departmental honors in mathematics and computer science, and his J.D. from Southwestern Law School, where he was an Associate Editor of the Southwestern University Law Review.
Based in Long Beach, California, Paul has direct and hands-on experience in developing, arranging, facilitating, managing, negotiating and closing leases, structured corporate financings, and related business transactions. As an investment banker and a transaction attorney, he has analyzed, negotiated and participated in hundreds of transactions for clients throughout the world. In addition to serving with The Alta Group, he is the founder, president and general counsel of GoodSmith & Co., Incorporated, a corporate financial services firm specializing in large-ticket leasing, leveraged leasing, and asset-based corporate financing.
In addition to his work in leasing, Paul is a professional singer. He has sung for nine years with the Los Angeles Master Chorale and performs with the Long Beach Camerata Singers. His voice can be heard on many movie and video game soundtracks, including "World of Warcraft."
---

Axel Bernabe
Assistant Counsel to the Governor for Health
New York State Executive Chamber
Axel Bernabe is Assistant Counsel for Health to Governor Andrew M. Cuomo. In this role, he oversees all legal and policy deliberations in the health portfolio and provides strategic counsel to the operations, press, and budget teams in the Executive Chamber and the State Department of Health. As part of his responsibilities, Axel oversees the development and implementation of all medical, hemp, and adult-use cannabis initiatives in the State. Over the past four years he has directed and supervised the expansion of the medical cannabis program and the launch of the State's hemp program. Axel is also responsible for driving the administration's proposed Cannabis Act that would comprehensively regulate all segments of the cannabis economy, including the creation of a new Office of Cannabis Management that would permit the implementation of an adult-use program.
Prior to joining the Cuomo administration, Axel was a partner at the law firm of Constantine Cannon, where he was a nationally recognized legal expert in the healthcare sector, particularly on antitrust matters.
---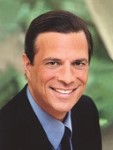 Michael Beschloss

American Historian, Author
---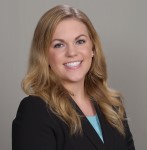 Kaitlin Bonner
Relationship Manager
Farm Credit Leasing
---

Susan Carol
CEO
Susan Carol Creative
Susan Carol, APR, has earned a respected reputation in a worldwide market of
equipment finance, healthcare and technology clients. Her Virginia-based agency,
Susan Carol Associates Public Relations, Inc., founded in 1989, has served start-ups,
major multinational corporations, publishers and expansion-stage firms, as well as trade
associations needing full-service public relations, branding or marketing communications
With a visionary perspective, Carol continually looks beyond individual projects and
considers the "big picture," advising on how client interests are affected by emerging
media, cultural and economic forces. Her team – including seasoned strategists, writers,
designers and new-media experts – provides counsel on the full spectrum of public
relations and marketing needs, from branding and establishing B2B marketing channels
to managing communications crises and leveraging the power of new digital and social
An accredited member of the Public Relations Society of America, Carol is a frequent
speaker to national and international audiences on a variety of public relations topics.
She is also an ELFA board member, has presented at previous ELFA conventions
and currently serves on the association's Communications Committee. In the mid-
1980s, Carol was employed as Director of Communications for the ELFA, then known
as the AAEL. Her experience also includes managing corporate and U.S. military
communications, having served in a European post early in her career.
Active in her local community, Carol is a board member of the Women and Girls Fund of
the Community Foundation in Fredericksburg, Va., and a volunteer for the University of
Mary Washington Philharmonic.
Carol received a BA in journalism from Penn State University in State College, Pa. She
began her career as a news and feature reporter for print and broadcast media.
---

Richard Chapman
Of Counsel
Clark Hill PLC
Rich Chapman is the Member of Mindy Chapman & Associates LLC (MCA) and of counsel at Clark Hill PLC in Chicago. Through MCA, he delivers the acclaimed Workplace Training That Clicks & Sticks®. This unique methodology takes complex legal concepts and distills them down into practical compliance tools for all levels of the workforce. The Clicks & Sticks® proprietary approach helps organizations to avoid liability, minimize risks, create a culture of respect, and retaintalent.
He regularly designs, customizes, and conducts interactive legal compliance training presented to executives, managers, and non-managerial employees in a wide variety of industries. He also uses the Clicks & Sticks® methodology to provide diversity and inclusion training to attorneys to satisfy continuing legal education requirements. He regularly speaks to professional and trade organizations and authors articles published in industry magazines on employment compliance and other legal topics.
In his practice with Clark Hill, he has had substantial experience as a trial and appellate attorney in contested employment matters, employment practices and compliance, and workplace investigations, as well as business, shareholder, and estate litigation.
Rich has been recognized by his peers being selected for prestigious ratings:
-Illinois Super Lawyer® (Top 5%) in Business Litigation for 14 consecutive years -"Super Lawyers"- Thompson Reuters Business
-Illinois Super Lawyers Top 100 List®
-Illinois Leading Lawyer® (Top 5%) in Commercial Litigation and Bankruptcy and Workout Law (Commercial) for 14 consecutive years and in Employment Law-Management since 2017. "Leading Lawyers"-Law Bulletin Publishing Company
-AV Preeminent®-Martindale-Hubbell
Rich is the president of Lookingglass Theatre Company.
---

Andrew Cotter
EVP, Chief Information Officer
Somerset Capital Group, Ltd.
Andrew Cotter serves as CIO for Somerset Capital Group, Ltd. and has been with the organization since 2002.  Mr. Cotter is primarily responsible for providing vision and leadership to develop and implement information technology initiatives related to the business, financial, and operations systems that are critical to core organizational functions. Through collaboration with business leaders and select vendor relationships, Mr. Cotter establishes, plans, and administers the overall policies and goals for the information technology department, as well as helps business operations utilize information systems to improve efficiency.
Prior to joining Somerset, Mr. Cotter owned a full service technology services organization, distinguishing itself through a unique mix of hardware, software, networking and internet skills with customers ranging from small architectural firms, medium size capital markets organizations, medical and microelectronics firms to non-profit organizations.
Mr. Cotter earned his Bachelor's in Architectural Studies and Design from the University of Massachusetts at Amherst, in 1998.
---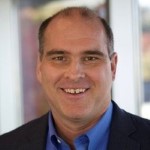 Chris Couture
Vice President – Residential Financing and Asset Management
SunPower Capital, LLC
---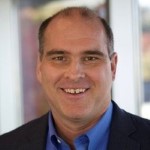 Chris Couture
Vice President – Residential Financing and Asset Management
SunPower Capital, LLC
---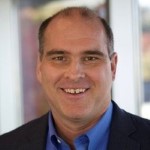 Chris Couture
Vice President – Residential Financing and Asset Management
SunPower Capital, LLC
---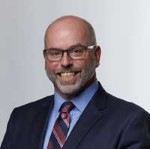 James Cress
Vice President & General Manager
Stryker Flex Financial
James Cress is the Vice President and General Manager of Stryker Flex Financial, the captive finance arm of Stryker, one of the world's leading technology companies. He joined the company in 2008 and is responsible for its equipment finance operations in the United States, Europe and Canada.
Prior to joining Stryker, James was Senior Vice President and Vendor Business Unit Director for eight years at National City Commercial Capital in Cincinnati, OH. There he managed operations for multiple vendor markets including healthcare, office equipment, technology and manufacturing. He also spent several years at US Bank as a Vice President in Small Business Banking.
James has been an active member of ELFA since 2000.† He served consecutive terms on the Captive and Vendor Finance Business Council Steering Committee. He has also been a participant in Capital Connections for the last 5 years and is an ELFA Guest Lecturer at Michigan State University.
He attended Northern Kentucky University where he earned a Bachelor of Science in Economics and a Master of Science in Executive Leadership and Organizational Change. James resides in Kalamazoo, MI with his wife and three children.
---

Diane Croessmann
Director
The Alta Group LLC
Diane joined Lenovo in 2008 as Managing Director of Lenovo WW Financial Services. In 2016, her role expanded to include WW Device as a Service. Prior to Lenovo, Diane worked for Xerox Corporation in various executive positions including VP North America Business Operations and Financing, where she managed leasing operations and supported the development of managed print solutions.
With a concentration of experience in leasing and managed services, Diane was elected to serve on the Board of Directors for the Equipment Leasing and Financing Association (ELFA) in 2014. During her term on the board, she led a task force on the transformation from traditional financing to managed solutions and continues to participate in worldwide panels on the topic.
She earned an accounting degree at Syracuse University and practiced as a CPA with Ernst & Young prior to starting her career in the leasing and financial services industry.
---

Marilyn Crowley

Ferrum Enterprises Inc.
Professionally speaking, Marilyn is an award-winning CPA with degrees in economics and accounting. She is a co-founder and Chief Financial Officer of Ferrum Solution, a network platform in the capital equipment and leasing space built on the power of creating networks utilizing blockchain technology. At Ferrum, Marilyn is responsible for product development as well as overseeing corporate finance. With a focus on using her skills and experience to strategically drive growth and innovation, she looks at opportunities through the lens of "how can we?" - rather than "we can't because …"

Prior to joining Ferrum, Marilyn had senior executive positions in both public and privately-held companies operating in capital intensive industries as diverse as high tech agriculture (greenhouse) and advanced manufacturing (automation and robotics).

In her spare time, Marilyn loves to travel and is an endlessly curious learner who is currently studying topics from French to Flutter.
---
Daniel Davidson
Partner & Global Consulting Leader for Commercial Banking
Genpact, LLC
---
Crit DeMent
Chairman and Chief Executive Officer
LEAF Commercial Capital Inc.
---

Shannon Detling
Director
PricewaterhouseCoopers LLP
Shannon is a director in PwC's Financial Markets practice with over 12 years of experience.
Shannon regularly assists clients in addressing complex accounting issues under US GAAP and IFRS on a number of topics including derivatives and hedging, leasing, foreign currency, fair value, lending, transfers of financial assets, consolidation, financing (liabilities and equity), and earnings per share.
Shannon advises clients on financing strategy and capital markets alternatives, financial risk management, and valuation. He also assists clients with the design, implementation, and integration of treasury systems, processes and controls.
Shannon worked for two years in PwC's national office in the accounting services group on the financial instruments team.
Prior to joining PwC, Shannon worked on the staff of the Financial Accounting Standards Board.
Shannon graduated Magna Cum Laude from Brigham Young University with a Master's of Accountancy and Bachelor of Science in Accounting. Shannon is a Certified Public Accountant in New York.
---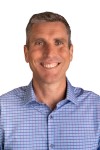 Kristian Dolan, CLFP
Solution Architect
Tamarack
Kristian Dolan, CLFP is the co-owner and solution architect at Tamarack Consulting. With more than 20 years' experience in the software industry, Dolan has spent the last 15 years focused primarily on providing technology solutions for the Equipment Finance & Commercial Lending industries. Before merging with Tamarack Consulting, Kristian was the owner of E2E Systems which specialized in developing and implementing front office lease/loan origination systems. He specializes in utilizing cloud, integration, and data technologies to streamline operations and help lessors and lenders achieve their goals.
---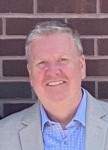 Michael Donnary
Principal
Capgemini America, Inc.
Michael Donnary is a business and technology consultant with management and hands-on experience in optimizing asset finance IT organizations. He has demonstrated a proven ability to leverage the benefits of IT to solve business issues while managing cost and mitigating risk. Michael has spearheaded the selection and implementation of package solutions as well as development and deployment of and custom applications, driving business efficiency resulting in significant cost savings.
Client engagement work includes project management, system selection and implementation, custom software development, global IT strategy, enterprise architecture and organizational change management. Michael started his career in banking technology at Metropolitan Bank Group, and worked as Director of Information Technology at Prime Capital Corporation before becoming a consultant to the Asset Finance industry. Michael is Committee Chair of the ELFA Operations and Technology Committee, co-author of the Business Technology Performance Index, a regular industry author and speaker, and has led asset finance training programs in India, France and North America.
---

Alex Doubinkine
Director of Global Credit Operations
Cisco Systems Capital Corporation
Alex Doubinkine, Director of Global Credit Operations for Cisco has been with the company for over 18 years. During this period Mr. Doubinkine held various roles within Credit organization in the U.S. and the Netherlands. Prior to joining Cisco, Mr. Doubinkine owned a software development company.
Mr. Doubinkine holds an MBA from The Hague University.
---

Jonathan Fales
Divisional President
VAR Technology Finance
For more than 34 years, Jon Fales, a senior managing director in The Alta Group, has worked in the information technology and equipment leasing fields. Prior to joining Alta, Jon held numerous positions around the world with IBM Global Financing, including general manager of Asia Pacific South Global Financing and a member of IBM Credit General Business Customer Financing Group, which focused on marketing leases through indirect dealer channels.
Today he leads Alta's consulting practice in information technology markets worldwide. His years of experience in international business development have helped Alta clients launch and manage vendor finance programs in Latin America, Europe, the US and Asia, with a special emphasis on China. Jon also works in benchmarking operations, litigation support and strategic consulting, including market-entry analysis and business case development. His focus in all of his projects is on getting problems solved or opportunities quantified in a way that affects a client's profitability.
A former member of the Equipment Leasing and Finance Association (ELFA) board of directors and executive committee, Jon meets regularly with leasing industry and association leaders to provide direction to the ELFA, define the issues affecting lessors and service providers and determine how to best serve ELFA members. Jon frequently presents at global leasing conferences, writes articles for leading industry magazines and is considered an expert in vendor finance.
---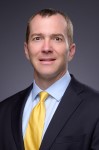 Andy Fishburn, CLFP
VP, Federal Government Relations
Equipment Leasing and Finance Association
Andy Fishburn is the Vice President of Federal Government Relations for the Equipment Leasing and Finance Association (ELFA), the premier trade association representing 575+ member organizations in the $1 trillion equipment finance sector.
Mr. Fishburn joined ELFA in September 2012. He directs and operates all aspects of the association's federal relations strategy and the engagement of members in political programs.
Fishburn has focused on legislative, financial and tax policy matters throughout his distinguished career within the Department of Treasury and the U.S. Congress. He served in legislative affairs positions and as senior advisor to four Secretaries of the Treasury, including as a Deputy Assistant Secretary under Secretaries John Snow and Henry Paulson. During 2010 and 2011, he served on the staff of the U.S. Senate Committee on Finance and worked for Sen. Max Baucus (D-Mont.) on tax policies such as bank taxation, tax administration, oversight of the IRS, tax extenders and small business tax issues. Most recently, he was the Director of Legislative and Intergovernmental Affairs at the U.S. Mint, acting as the Bureau's lead legislative strategist and congressional liaison.
He has a B.S. in environmental studies from the University of Michigan and a Master of Public Affairs from Indiana University.
---

Keelie Fitzgerald
VP, Marketing
Odessa
Keelie Fitzgerald, Vice President of Marketing, joined Odessa in 2009 and is responsible for global Marketing and Communication. With more than 10 years of professional experience in marketing, eight years have been focused in software, B2B and the equipment leasing and finance industry. Keelie serves as a board member of the Rutgers University School of Design Thinking where she works with business leaders and students to bring creativity and analytical thinking together in business programs. She graduated with honors from Temple University with a degree in Psychology and lives in Philadelphia, PA. She is a member of the ELFA Communications Committee and a board member of the Odessa Foundation.
---

Emily Foley
Head of Corporate Marketing
Cisco Systems Capital Corporation
---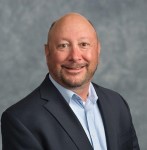 Robert Geis
Director / Assistant General Counsel, Equipment Finance
CIT Group Inc
Bob provides legal support to CIT's small and mid-ticket lease and loan vendor business segments with an emphasis in the technology, industrial and healthcare markets through negotiation of vendor and end user agreements, and portfolio acquisitions and sales. Bob also provides legal and regulatory compliance support to CIT Bank subsidiaries.
Prior to CIT, Bob was in-house counsel with Barnett Banks in Florida for five years litigating consumer collection and bankruptcy matters followed by 10 years with Xerox Corporation as region counsel responsible for enforcing commercial leases, managing bankruptcy matters, and supporting its Public Sector Leasing division. Immediately prior to joining CIT, Bob worked for Metavante Regulatory Services as Compliance Manager and provided regulatory compliance advice, training, and consulting services to financial institutions.
Bob received his law degree from the University of Florida and a Bachelor of Science in Political Science from University of South Florida. Bob lives in Jacksonville Florida with his wife and two daughters.
---

Nathan Gibbons, CLFP
Chief Operating Officer
Innovation Finance USA LLC
Nate began his career in equipment leasing with First American Equipment Finance in 2006. As an early career professional, he attended the ELFA's Future Leasing Leaders Institute, which helped solidify his desire to become an effective and influential leader. In 2013 he was the recipient of the "Chairman's Award" (First American's highest honor) for excellence in character and leadership. In the same year he was also promoted to Vice President and helped develop and manage the company's learning and professional development strategy.

Nate currently works for Innovation Finance where he is responsible for overseeing the operational strategy of the company. With an emphasis on emerging technologies and automation, his energy is focused on operational design that results in dramatic improvements to the customer experience.

Following his passion to help people reach their potential, he has served as Chair of the ELFA's Emerging Talent Advisory Council, and also serves on the Board of Directors for the Certified Lease & Finance Professional Foundation.

Nate resides in Webster, New York with his wife Keila and their two sons Noah and Micah.

---

Christopher Gigliotti
Managing Director
PricewaterhouseCoopers LLP
Chris Gigliotti is a Managing Director in PwC's Financial Markets practice. Chris specializes in securitization and other alternative financing solutions, with over 17 years of experience leading transaction closing and other transaction life-cycle services for consumer asset backed securities, equipment finance, marketplace lending / consumer finance, esoteric asset classes and CLOs for a range of issuers. Chris advises clients on system implementation, controls, and processes related to investor reporting and servicing. Chris also has cash flow modelling experience across a range of platforms including Excel, Intex and proprietary securitization systems. In addition, Chris assists large financial institutions, asset managers, corporate clients and government entities assess the risk profile of multibillion dollar asset portfolios and associated policies, procedures and valuation methodologies of the portfolios. Experience also includes advising clients on best practices for governance, internal controls and reporting for a wide range of investments. Chris has an MBA from Fordham University.
---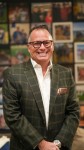 RJ Grimshaw
President, CEO
UniFi Equipment Finance
RJ Grimshaw has over 25 years of experience successfully providing strategy to grow revenues. As CEO, President of UniFi Equipment Finance, he is responsible for the strategic planning, execution & financial performance. The December 31, 2016 fiscal year end represented the fourth consecutive year of record-level earnings, increasing at an average annual growth rate of 35.7% since 2013. RJ serves as member of the ELFA's Vendor & Captive committee. Prior to joining UniFi, RJ spent five years with Everbank Commercial Finance, as well eight years with Key Equipment Finance. RJ is also a third generation entrepreneur and is passionate about the future of intrapreneurs in the workplace.
---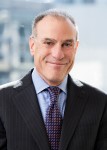 Edward Gross
Shareholder
Vedder Price P.C.
Edward K. Gross is a Shareholder at Vedder Price and a member of the Global Transportation Finance team. He established the firm's Washington, DC office and has over 25 years of experience representing bank-affiliated and large, independent equipment financing companies in all aspects of equipment finance transactions, including documenting, structuring, negotiating, syndicating and enforcement. Mr. Gross handles all types of equipment finance matters and structures, including single-investor, leveraged financings, true/tax motivated leases, synthetic leases, TRAC leases, bundled and other vendor-originated financings, and domestic and cross-border financings, primarily for transportation equipment, but also for the following types of equipment: manufacturing and assembly line, construction and drilling, energy-related and other facilities, medical and health-related facilities, computers and software, telecommunications and other high-tech equipment, trucks and trailers, modular units and FF&E.
Mr. Gross is considered an industry leader in business aircraft finance, especially jet aircraft and helicopters. These transactions vary in structure and include tax and non-tax lease and secured loan financing of managed and/or chartered aircraft, air taxi and air ambulance fleet and engine pools, and aircraft operated under fractional and pay card arrangements. Clients include large publicly or privately held businesses, governmental entities or high-net-worth individual users. Many of these transactions involve foreign registered aircraft. Many clients rely on Mr. Gross in syndication transactions, including large portfolio purchases, one-off sales and assignments, discounting, back-leveraging and participation transactions. He has prepared equipment lease, loan and syndication forms for many of the most active financing providers in the industry. Working with Vedder Price's well-regarded bankruptcy and creditors' rights practice, Mr. Gross has assisted financing providers, including various creditor groups, with workout, restructuring, bankruptcy and enforcement matters. He also serves as a member of the Steering & Drafting Committees of the Aviation Working Group/Industry Consultative regarding Non-Citizen Trust.
Mr. Gross was named in Washington, DC Super Lawyers (2007-12) and has been listed in The Best Lawyers in America and The Legal 500. He was elected as Fellow to the American College of Commercial Finance Lawyers in 2011. He has been recognized by the Equipment Leasing and Finance Association (ELFA), receiving the Distinguished Service Award in 2008 and ELFA's Legal Committee Edward A. Groobert Excellence in Leasing Award in 2011. A client respondent in Airfinance Journal's 2011 Guide to Aviation Lawyers mentions, Vedder Price can turn a deal in a day or two if necessary. Ed Gross is our go to person for time-sensitive matters. Ed Gross was selected for inclusion in Who's Who Legal's The International Who's Who of Aviation Lawyers 2011.
---

Don Hansen
Chief Executive Officer
Regents Capital Corporation
---

Aaron Hill
Vice President & Lead Attorney
Farm Credit Leasing
---

Andrew Ingram
Senior Manager
Alfa Financial Software Inc
Andrew Ingram is Alfa's Global Head of Product Strategy. Andrew joined Alfa in 2008 and has over 10 years' experience of working with global asset finance companies to optimise their business processes through the delivery of innovative technological solutions. Andrew began his journey at Alfa as a consultant before progressing through implementation and management roles prior to transitioning to provide architectural oversight of the Alfa Systems product in 2017.

As a keen technologist, Andrew has a wide range of experience in identifying opportunities to integrate digital technologies into complex business processes to optimize customer experience. Alongside his product responsibilities, Andrew takes a lead role in the organisation of Alfa User focus groups, as well as presenting at industry events and collaborating on industry articles.
---

Cassandra John
Principal
Sif Capital Advisors
Cassandra John has over a decade of experience working in various capacities across investment banking, asset management, and clean energy. She founded Sif Capital Advisors in 2019 to provide capital markets consulting and strategy advisory services to early-stage and growth-stage cleantech and renewable energy companies. Previously, she was Senior Director of Finance & Strategy at Sparkfund, where she led capital markets, deal structuring, special situations, and financial infrastructure. Prior to Sparkfund, she held positions at JP Morgan, Credit Suisse, Moody's, and Barclays. She is an active participant in the cleantech ecosystem and is currently mentoring startups in the Cleantech Open Northeast Accelerator. Cassandra received a BS in Strategic Management from the City University of New York - Baruch College.
---

Emily Latham-Bolt
HR Business Partner
DLL
---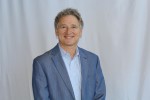 Dominic Liberatore
Deputy General Counsel
DLL
Dominic A. Liberatore is the Deputy General Counsel for DLL, a global provider of leasing and business finance solutions, including vendor finance.

Mr. Liberatore has been practicing law for 30 years focusing in the areas of leasing and asset based lending, and has served in a variety of senior in-house legal positions with DLL, IOS Capital, Inc. (the captive finance subsidiary of IKON Office Solutions, Inc.), Copelco Financial Services Group, Inc. and the FDIC. Prior to going in-house, Mr. Liberatore was an associate at Cravath, Swaine & Moore in New York City and Wolf Block in Philadelphia. Mr. Liberatore is a past chairman of the ELFA Legal Committee and is a frequent speaker at industry events.

Mr. Liberatore holds a J.D. from Vanderbilt University and a B.A. from the University of Buffalo.


---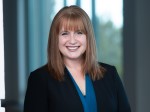 Jennifer Martin
VP, Leasing and Vendor Program Support
Key Equipment Finance
Jen Martin, VP of Originations for Key Equipment Finance has been in the industry and with Key Equipment Finance for 23 years. During her tenure she has held many roles including Operations Manager for various support/client service and Originations teams, project manager, technology product owner, quality assurance manager and vendor program development leader.
Currently Jen Martin is a dedicated member of the technology transformation team working toward an end to end system, culture and process evolution for Key Equipment Finance
Jen Martin is also heavily involved in the equipment finance industry - a member of the ELFA Women's council, Chair for the ELFA Operations and Technology award and on the planning committee for the ELFA Operations and technology conference.
---

Erica McBride Stark
Executive Director
National Hemp Association
Erica brings to the NHA years of experience in legislative advocacy, industrial hemp education, and non-profit administration. Erica was instrumental in enacting legislation in Pennsylvania which provided farmers and hemp advocates the opportunity to grow hemp for the first time in 80 years. She is proud to have managed the permits and grow hemp in PA since 2017. Now that federal legalization is here she is looking forward to serving our members and acting as a key leader as we we all work together to build the hemp industry.
---

Tanya Menon
Associate Professor, Fisher College of Business
The Ohio State University
Tanya Menon is Associate Professor at Fisher College of Business, Ohio State University. Her research on decision making, influence, culture, teams, and networks has been cited in various media outlets including the Wall Street Journal, Boston Globe, The Economist Intelligence Unit, The Times of London (UK), The Guardian (UK), and The Times of India. She has taught courses on Persuasion, Negotiations, Teams, and Organizational Behavior and was the winner of the 2017 Best EMBA professor and 2013 Best Elective Award at the Ohio State University's Fisher School of Business.
As Associate Professor at the University of Chicago Booth School of Business, she won the teaching award in 2006 (working professionals) and 2007 (full time MBAs). She has conducted executive programs all over the world.
Prior to graduate school, she was a research assistant in INCAE Business School in Costa Rica and an intern in Morgan Stanley's London office. Menon earned a bachelor's degree in sociology from Harvard University in 1995, and her Ph.D. from Stanford Graduate School of Business. She is currently Associate Editor at Management Science Journal. She wrote a book with Dr. Leigh Thompson, Stop Spending, Start Managing: Strategies to transform wasteful habits (2016, Harvard Business Review Press). Her tedxohiostateuniversity talk was recently featured on ideas.ted.com, Ted.com's main site (go.ted.com/tanyamenon), reaching over 1.2 Million views.
---

Andrew Mesches
Director
The Alta Group LLC
Andy Mesches, a director at The Alta Group, helps companies increase the growth and profitability of leasing and finance operations by improving their credit risk management strategies. He has extensive expertise in credit underwriting, credit policy, portfolio management, compliance, and collections.
He has worked in the financial services industry for four decades, including three in the highly regulated banking industry. Mesches particularly enjoys working with organizations to institute proven and effective approaches to mitigate risk.
Prior to joining Alta, Mesches was executive vice president and chief risk officer at Key Equipment Finance in Superior, Colo., from 1995-2010. There, he was responsible for the management of the company's $10 billion loan and lease portfolio. Preceding Key, Mesches was senior vice president for credit and operations at BancOne Leasing Corporation in Columbus, Ohio. His BancOne responsibilities included management of a $5 billion loan and lease portfolio, various equipment management activities and human resources.
Earlier in his career, Mesches held vice president and assistant vice president positions at San Francisco-based United States Leasing Corp. and Bank of the West, respectively. He began his career at the State Bank of Albany in Albany, N.Y., holding various management roles.
Mesches is a long-time member of the Equipment Leasing and Finance Association and has served on the association's Credit/Collections and Basel II Advisory committees. He received ELFA's Distinguished Service Award in 2012 for his work on behalf of the industry.
He received a B.A. Degree in Economics from the State University of New York at Buffalo and also did graduate work at the State University of New York – Albany.
---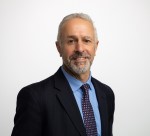 David Miele
Chief Administrative Officer
Citizens Asset Finance, Inc.
David Miele is an SVP and Chief Administrative Officer of Citizens Asset Finance, Inc. ("CAF"), a wholly owned subsidiary of Citizens Bank, N.A. David has responsibility for CAF's Documentation Teams (in Warwick, RI and Chicago, IL), the Customer Support Team, Process Improvements and runs the CAF Legal Team of four other attorneys and a paralegal.
David is an active participant with ELFA currently serving on the following subcommittees of the Legal Committee: Capital Markets, Motor Vehicle, Amicus Curiae, Legal Award and Equipment Leasing & Finance Magazine. He previously chaired the Legal Committee in 2006, and served on the ELFA Financial Institutions Business Council Steering Committee from 2013 to 2017. David was the primary drafter of the ELFA Revised Code of Ethics promulgated in 2007. He has been a frequent lecturer at the ELFA Legal Forum and on web based seminars focusing on various aspects of equipment finance and documentation. He has also presented the ELFA Guest Lecture Program at local colleges and universities.
---

Kara Miyasato
Marketing Director
Stryker Flex Financial
Kara Miyasato is the Sr. Marketing Manager for Flex Financial, Stryker's financial services arm. In this role, she and her team are responsible for the creation of new financial products, marketing communications, analytics, and events & training for North America and Europe.
In 2007, Kara began her career at Stryker and has held multiple individual contributor and management roles within Flex Financial in both operations and marketing. She has also held roles on Stryker's Government team and data standards team. Her focus throughout her Stryker career has been around employee engagement, customer service, and continual process improvement.
Kara holds degrees in philosophy and economics from Santa Clara University, attained her Master's degree in Finance from Indiana University's Kelley School of Business, and is a certified Project Management Professional (PMP). She sits on the board of directors for the Kalamazoo Junior Symphony Society and resides in Kalamazoo, Michigan with her husband, Cullen, and her son, Kai.
Kara is passionate about diversity & inclusion and has led sessions with Stryker to help shed light on unconscious bias and other related topics.
---

Amy Nelson
US President Healthcare, Clean Technology and Technology Solutions
DLL
Mrs. Nelson is the US President for Healthcare, Clean Technology and Technology Solutions. Prior to this role, Mrs. Nelson served as the President for the Global Business Unit Healthcare and Clean Technology of DLL. She also served as the Chief Financial Officer for DLL's Global Vendor Finance Division. DLL is a fully owned subsidiary of Rabobank Group, specializing in asset-based finance programs for equipment manufacturers, dealers and distributors all over the world. DLL operates in over 35 countries and has assets in excess of €34B.
Prior to DLL, Mrs. Nelson worked at Bank of America Leasing (formerly Fleet Capital Leasing) in various roles of increasing responsibility within Finance. Her most recent focus was on the acquisition and consolidation efforts of several acquisitions made between 1998 and 2001 when she left to join DLL.
Mrs. Nelson is currently on the ELFA Board of Directors and served previously as a member of the ELFA Financial Accounting Committee.
Mrs. Nelson holds a Bachelor of Science in Business Administration from Bryant University. She serves on the Board of Directors for Philips Medical Capital, a LLC owned jointly by DLL and Philips Medical Systems North America.
---
Michelle Palomera
VP - Customer and Digital Experience
Genpact, LLC
Michelle Palomera – Vice President, Customer and digital experience
Michelle Palomera is a leader in Genpact's customer experience practice for banking and capital markets. With over 20 years of experience in technology and consulting in financial services industry with focus on customer experience. Michelle has worked with numerous global firms on strategic efforts over the years across all major areas of financial services. Michelle has held leadership positions in Tandem7, which was acquired by Genpact in 2017, Niteo Partners, ZEFER corporation and CSC consulting . Michelle holds a bachelor's degree in finance and science from Boston University.
---

Bryce Ray
SVP / Chief Credit Officer
Med One Capital
Bryce Ray joined Med One Group as Senior Vice President and Chief Credit Officer in October 2013. Bryce is a seasoned lender and banker with over 20 years of experience in commercial lending and a strong background in healthcare. Prior to joining Med One, he was Vice President of Credit at Optum Bank (a subsidiary of UnitedHealth Group), Chief Lending Officer at Marlin Business Bank and worked at Citigroup where he served in various positions before being named Vice President, Commercial Credit. Bryce is passionate about understanding the customer's needs, reviewing credit and analyzing financial statements in order to get a transaction approved.
Bryce earned his Bachelor's degree in Business at Weber State University and also completed the Citibank Commercial Credit College program. In his spare time, Bryce enjoys traveling, golf, skiing, investing and spending time with his wife and 3 children.
---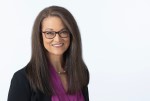 Deborah Reuben, CLFP
President
Reuben Creative, LLC
Award-winning consultant, Deborah Reuben, CLFP is President of Reuben Creative, LLC, a consulting firm specializing in strategic process and technology consulting for lending and leasing. She has a broad equipment finance industry and professional background in both financial services (Wells Fargo and TCF) and the software industry (HCL and Linedata Capitalstream).
Author of The Certified Lease & Finance Professionals' Handbook Sixth Edition, she pens many articles on technology and innovation topics. She contributes to studies and publications and frequently speaks at events inside and outside of the industry. She serves on the ELFA Board of Directors, the Monitor Editorial Board, and chairs the ELFA Tech Innovation Working Group. She is the 2019 recipient of ELFA's Michael J. Fleming Distinguished Service Award as well as the CLFP Foundation's Cindy Spurdle Award of Excellence.
With a keen eye for future technology trends, she brings forward-thinking insights and original ideas to help companies gain efficiencies and design roadmaps for the future. She consults with teams who want to see the bigger picture, explore the art of the possible, and build momentum for transformative change. Learn more at deborahreuben.com.
---
Steven Riggs
President - Direct Solutiions
DLL
---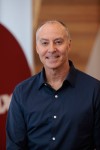 Barry Ripes
VP, Financial Institutions Leader
PayNet, an Equifax Company
Barry is Managing Director of Commercial Finance at PayNet, responsible for business development, and management of PayNet's Commercial Finance team in the United States. Barry has also personally managing many of PayNet's key relationships. Barry has been at PayNet for 7 years. Prior to joining PayNet Barry was president and founder of Struan Partners, LLC, a futures broker group in US Treasuries at the Chicago Board of Trade.
---

Jeffrey Rogers
CEO
LiftForward, Inc
Jeffrey Rogers has over 20 years of executive management experience in finance, credit, technology, e-commerce, and operations. Mr. Rogers is the President & CEO of LiftForward, Inc., which provides organizations with payment solutions that power Device-as-a-Service subscription programs. LiftForward's payment solutions include digital lead generation, point-of sale software, white labelled e-commerce platforms, inventory management, shipping, customer account management and real-time customer analytics reporting. LiftForward also supplies the financing, providing a total end-to-end solution. LiftForward's Hardware as a Service is becoming the sought after method of selling equipment and capital items of all types. Prior to LiftForward, Mr. Rogers ran and grew several businesses after working in investment banking and law. Mr. Rogers received his BA from Washington and Lee University, his JD from Washington and Lee University School of Law, and finally, his MBA from the Darden School at the University of Virginia.
---

Rafael Rosato
Director
DLL
Rafe Rosato is the Chief Innovation Officer of DLL Group, responsible for driving innovation through the acquisition, development and implementation of digital technologies that will transform the client experience at DLL. Rafe has held various commercial leadership positions in his twenty-four year tenure at DLL, bringing innovative ideas and solutions to some of the most recognized companies in the world. He recently led the design, creation and deployment of the DLL NewCo initiative, leveraging cloud-based technology to create a platform focused on speed, efficiency and transparency through a fintech approach.
Rafe received his formal risk management and credit training as a member of Chemical Banking Corporation and graduated with a Bachelor of Arts degree in American Civilization from University of Pennsylvania in 1988.
---

Marci Rossell
Former CNBC Chief Economist and Co-Host of SQUAWK BOX
SQUAWK BOX
Marci Rossell electrifies audiences nationwide, speaking on the nexus of economics, politics, culture and the media. Her animated style was honed when she served as the popular, lively Chief Economist for CNBC in the months immediately following September 11th. She takes complex economic issues, often dull in the button-down business press, and makes them relevant to people's lives, families and careers. Prior to her career in broadcast journalism, Marci served as Corporate Economist and Investment Spokesperson for OppenheimerFunds, one of the nation's largest mutual fund companies. Before moving to Wall Street, she was an expert witness for Deloitte and Touche in court cases involving economic issues. Marci began her career as an economist with the Federal Reserve Bank of Dallas.
---
Kathryn Ryan
Partner
Buckley LLP
Kathryn "Katy" Ryan advises financial services companies on a variety of regulatory, licensing, compliance, and transactional matters, including federal and state compliance requirements, Secure and Fair Enforcement (S.A.F.E.) Act compliance, Federal Housing Administration (FHA) compliance, and the risks associated with the False Claims Act (FCA) and Financial Institutions Reform, Recovery, and Enforcement Act (FIRREA).
A Partner in Buckley LLP's Washington, D.C., office, Ms. Ryan represents banks, first and second mortgage originators and servicers, reverse mortgage originators and servicers, fulfillment service providers, commercial lenders and servicers, bank holding companies, private equity firms, finance companies, debt collection companies, financial institutions and technology companies, payment processors, money transmitters, and various related service providers. She assists clients with matters before state regulatory agencies, the Consumer Financial Protection Bureau (CFPB), the Department of Justice (DOJ), the Department of Housing and Urban Development (HUD), federal banking agencies, Fannie Mae, and Freddie Mac. She also provides strategic and tactical advice to help clients identify and secure the nationwide federal and state approvals necessary to achieve operational goals.
---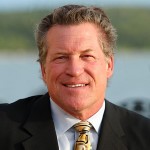 Mark Scharenbroich

Leadership Expert, Author
---
Raja Sengupta
Executive Vice President and General Manager
Wolters Kluwer's Lien Solutions
Raja Sengupta is Executive Vice President and General Manager of Wolters Kluwer's Lien Solutions. As the chief executive of the business, he leads a growing organization focused on providing search and filing services through its nationwide network. Sengupta has deep roots in the financial services world and has broad experience in leveraging technology and organizational & process redesign to reveal commercial opportunities and increase value in organizations. He is a key leader in Wolters Kluwer corporate organization and is charged with implementation of new technologies-including machine Learning, AI and Blockchain in the Lien Solutions business.
---

Moorari Shah
Counsel
Buckley LLP
Moorari K. Shah is Counsel in the Los Angeles office of Buckley Sandler LLP, where he represents bank and nonbank financial institutions in corporate, finance, and transactional matters covering mergers and acquisitions, commercial and consumer lending and leasing, and transaction-related regulatory compliance issues. Prior to joining Buckley Sandler he was in-house counsel for Toyota Financial Services
.
---

Steven Siler
Chief Technology Officer
Stonebriar Commercial Finance
Steve Siler is the Chief Marketing and Technology Officer at Stonebriar Commercial Finance. With thirteen years of Salesforce experience, Steve has held positions in the Financial Services industry, including positions related to Insurance, Finance, Investment Banking, and Private Equity. Steve graduated from Pitt with a BA in Graphic Design (and a minor in Aquatic Management), which he uses in design and training materials for users. Steve has used his MBA in Information Systems to design and implement solutions on the Salesforce platform as well as systems that connect to and complement Salesforce. Steve recently relocated from his Chicago hometown to SCF HQ in Plano, Texas.
---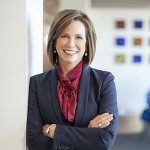 Kris Snow
President, Cisco Capital
Cisco Systems Capital Corporation
---

Jud Snyder
President
BMO Harris Equipment Finance Company
Jud Snyder is the President of BMO Harris Equipment Finance Company and BMO's Senior Executive for Southeast Wisconsin.
Jud joined the Bank in 1994 and is responsible for leading the growth and development of BMO Harris Equipment Finance Company. This includes strategic and managerial responsibility for sales, operations, underwriting and equipment management capabilities within the Equipment Finance Company.
Prior to taking on his current role, he had roles in credit, sales and sales management in Equipment Finance prior to taking on the President's role in 2008. In 2010, he moved into the bank as M&I's Head of Specialized Industries. In this role he was responsible for Equipment Finance, Global Trade, Health Care, Dealer Finance, Agribusiness and Sponsor Finance. Following the BMO acquisition in 2011, he moved back into the head role at Equipment Finance with the mandate to leverage the business across BMO and grow the business to scale.
Jud obtained his BA in Russian and Economics from UW Madison ('94). He is currently the Chairman and an Officer of ELFA (Equipment Leasing and Finance Association). He also serves on the Board of Directors for the Milwaukee Ballet (Immediate Past Chair & President and Executive Committee Member), The Boys and Girls Clubs of Greater Milwaukee (Trustee), United Way of Greater Milwaukee & Waukesha County, Teach for America and Froedtert Health Systems.
Jud lives in Whitefish Bay, Wisconsin with his five children.
---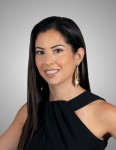 Michelle Speranza
SVP, Chief Marketing Officer
LEAF Commercial Capital Inc.
---

Scott Stewart
President
OnePlace Capital, a division of Bank Midwest
Scott has more than 25 years of experience in the equipment financing industry. He received a B.A. in Finance from the University of Iowa and an M.B.A. in Entrepreneurship and Finance from De Paul University. After nearly three decades focusing on sales, marketing, business start-ups, and leadership in the financial services and real estate industries, he understands the ins and outs of what it takes to start, grow and lead a thriving business in today's competitive environment. Scott started his career with GE Capital Fleet Services in product development. A successful performance led him through GE Capital, where he held several leadership positions in a variety of industry sub sets. During his tenure at GE Capital he excelled at leading teams, building relationships, structuring terms, negotiating transactions, and implementing and managing captive finance programs. His entrepreneurial spirit prompted him to start his own successful small ticket finance company, which he eventually sold so he could focus on building a new company to feed his interest in commercial and residential real estate development. Back at the helm of an equipment finance company once again, Scott is passionate about building One Place Capital and is committed to providing vendors and borrowers the service they deserve, and financing transactions that are transparent, fair and productive for all parties.
---

Tawnya Stone, CLFP
Vice President, Strategic Technology
GreatAmerica Financial Services
Tawnya Stone is Vice President, Enterprise Strategic Technology, at GreatAmerica Financial Services Corp. She is responsible for the overall strategic direction, oversight and implementation of customer-facing tools and products across various GreatAmerica business units, working in close collaboration with business unit and functional leadership and external technology.
---

Jim Swift
CEO
Cortera
Jim is the president and CEO of Boca Raton, FL-based Cortera. Cortera provides information-centric solutions that power business-to-business interactions. Cortera's innovative information and technologies deliver behavioral intelligence on millions of businesses. The wide range of applications of these insights include credit decisioning, sales & marketing intelligence, supply chain insights, and other risk management needs.
Prior to joining Cortera, Jim was the chief operating officer of LexisNexis Risk Management, where he was responsible for the unit's commercial markets. He joined LexisNexis through its acquisition of Seisint. As Executive Vice President, Jim held various executive leadership positions at Seisint in operations, sales, marketing, product and business development. LexisNexis' $775 million acquisition of Seisint was the largest acquisition of a venture-backed company in 2004.
Before Seisint, Jim was a senior vice president at Modus Operandi, a management and technology consulting firm specializing in business process reengineering and automation for Fortune 500 clients.
Jim is a graduate of Rochester Institute of Technology with a Bachelor of Science in Mechanical Engineering degree.
---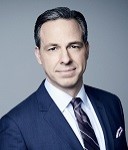 Jake Tapper
Award-Winning Journalist; Anchor and Chief Correspondant, CNN
CNN
---

Scott Thacker, CPA, CLFP
Chief Executive Officer
Ivory Consulting Corporation
Mr. Thacker is the CEO of Ivory Consulting, the software and consulting company that has helped define the modern equipment finance industry with SuperTRUMP, the proven solution for modeling and pricing equipment leases and loans. Scott is the Vice Chairman of the Equipment Leasing and Finance Foundation, and a member of the Equipment Leasing and Finance Association's Financial Accounting Committee.
He was previously a member of the Board of Directors of the Equipment Leasing and Finance Association and of the Association's Operations and Technology Committee for five years, three of them as Chair, as well as the co-director of the Foundation's Research Committee.
Throughout his more than 30-year international career, Scott has helped transform businesses through product and service innovations, new business initiatives, M&A activities, and financial transactions.
Prior to joining Ivory Consulting, Scott was a partner at Accenture and founding member of the management consulting group focused on providing solutions to the North American equipment leasing and asset finance industry. Previously, he was instrumental in creating Oracle's now widely used Oracle Lease and Finance Management software application, and with American Airlines, where he was involved in executing aircraft, equipment and real estate leases as well as other financial transactions. Scott was a founding member of both AMR Consulting Group, an affiliate of American Airlines, and AT&T Solutions, a division of AT&T.
Scott received an M.B.A. in Finance from The Wharton School of the University of Pennsylvania and a B.S. in Accounting from the Wake Forest University. He is a CPA and CLFP.
---

Mark Theis
Director
John Deere Financial
Responsible for credit underwriting, M&A and risk monitoring for John Deere's U.S. and Canadian dealers. Held prior assignments in accounting and finance in John Deere in the U.S., Netherlands, Luxembourg and Canada.
---
Phillip Thigpen
Director
PricewaterhouseCoopers LLP
---

Patricia Voorhees
Director
The Alta Group LLC
Patricia M. Voorhees, a director at The Alta Group, has over 25 years of experience in commercial finance. Her expertise focuses on forming captive financing companies, establishing vendor finance programs, and facilitating mergers and acquisitions within the commercial finance industry. After launching her career at IBM, Voorhees was an executive at GE Capital from 1996 to 2011, where she served in several key roles. In her initial position as vice president for business development, Patricia was responsible for establishing more than a dozen new vendor and captive finance programs. She then became managing director of business development for M&As, managing more than 14 acquisition originations. Later she was the company's general manager of Office Imaging Finance, leading a small-ticket leasing business with $5.5 billion in assets and 450 employees. She also was GE Capital's strategic pricing leader during the U.S. financial crisis.
Patricia holds a bachelor of arts degree in economics from Western Connecticut State University, and two masters of arts degrees from Fordham University, in education for peace and social justice, and ethics and society. Patricia currently serves as Director of Fordham University Business School's Consortium for Trustworthy Organizations.
---

Jacob Wachman
Vice President, Digital
SunPower Capital, LLC
Jake Wachman is the Vice President of Digital at SunPower. Since joining the company in 2016, he and his team have transformed residential and commercial solar customer experiences using agile software development methods and on-time, on-budget software delivery. He is the co-creator of EDDiE®, an industry-leading sales and design platform exclusively for SunPower partners, and SunPower Instant Design, a completely new way to design solar power systems automatically using machine learning.

Jake currently serves as a mentor to startups at Powerhouse, the world's first incubator and accelerator dedicated to intelligent energy entrepreneurs.

Prior to SunPower, Jake managed software product for Sunrun, where he launched the first web-based solar design software based on 3D shade models. Jake started his career managing marketing, software product, and customer service programs for PowerLight's new homes division.
---

Kenneth Weinberg
Shareholder
Baker, Donelson, Bearman, Caldwell & Berkowitz PC
Ken Weinberg is a partner at Rimon, P.C., and practices in the area of commercial finance, focusing on equipment leasing, equipment finance and project finance. He represents bank-affiliated, captive, and independent finance companies in many transactional aspects of equipment leasing and finance and has experience with many types of equipment and facilities. A key component of Ken's practice also includes his representation of both lenders and borrowers in connection with recourse and non-recourse energy project financing transactions across the country. Ken contributes regularly to the equipment leasing and finance industry and, since 2002, has published almost 100 editions of his regularly scheduled column, Dispatches from the Trenches, in Monitor Leasing and Financial Services.
---

Geoff Whaling
Co-Founder and President
HIP Canopy Growth USA LLC
Geoffrey W. Whaling is the President and CEO of AgricNext and CEO of GWW LLC. He is also the Founding Board Member of the Coalition for Access Now and Athletes 4 Care. Born in Canada Geoff is the retired Founder, Chief Coordinator and CEO of Current Events, Corporate Planners International, North American Motorsport Events (NAME), Inc. and the GoodSport Management Group of Companies.
Whaling's areas of expertise are wide ranging given the complexity and diversity of his government, business, entrepreneurial and philanthropic work. His strengths include strategic communications, government and public affairs/relations, business-to-business marketing and partnerships, sponsorship sales, large-scale multi-element blockbuster event production, logistical coordination, destination management, protocol, security and hospitality programming, merchandising, fundraising and promotions. A profound sense of "wanting to serve" remains an integral part in his life.
---
Marriott Marquis Washington, DC
901 Massachusetts Ave NW
Washington, DC 20001
If you would like information on exhibiting at this conference, please contact Steve Wafalosky at
stevew@larichadv.com
or 440.247.1060.
If you would like information on exhibiting at this conference, please contact Steve Wafalosky at
stevew@larichadv.com
or 440.247.1060.
If you would like information on exhibiting at this conference, please contact Steve Wafalosky at
stevew@larichadv.com
or 440.247.1060.
If you would like information on exhibiting at this conference, please contact Steve Wafalosky at
stevew@larichadv.com
or 440.247.1060.
If you would like information on exhibiting at this conference, please contact Steve Wafalosky at
stevew@larichadv.com
or 440.247.1060.
If you would like information on exhibiting at this conference, please contact Steve Wafalosky at
stevew@larichadv.com
or 440.247.1060.
If you would like information on exhibiting at this conference, please contact Steve Wafalosky at
stevew@larichadv.com
or 440.247.1060.
If you would like information on exhibiting at this conference, please contact Steve Wafalosky at
stevew@larichadv.com
or 440.247.1060.
If you would like information on exhibiting at this conference, please contact Steve Wafalosky at
stevew@larichadv.com
or 440.247.1060.
If you would like information on exhibiting at this conference, please contact Steve Wafalosky at
stevew@larichadv.com
or 440.247.1060.
If you would like information on exhibiting at this conference, please contact Steve Wafalosky at
stevew@larichadv.com
or 440.247.1060.
If you would like information on exhibiting at this conference, please contact Steve Wafalosky at
stevew@larichadv.com
or 440.247.1060.
If you would like information on exhibiting at this conference, please contact Steve Wafalosky at
stevew@larichadv.com
or 440.247.1060.
If you would like information on exhibiting at this conference, please contact Steve Wafalosky at
stevew@larichadv.com
or 440.247.1060.
If you would like information on exhibiting at this conference, please contact Steve Wafalosky at
stevew@larichadv.com
or 440.247.1060.
Alfa Financial Software Inc - Booth #41
American Lease Insurance - Booth #31
BigIron Auctions - Booth #3
Bluechip Asset Management - Booth #10
Centurion Service Group, LLC - Booth #18
Certified Lease & Finance Professional Foundation (CLFP) - Booth #36
Cloud Lending, a Q2 Company - Booth #15
CODIX - Booth #30
Constellation Financing Systems - Booth #8
Copernicus-USA, LLC - Booth #23
Cortera - Booth #14
CSC - Booth #28
DAT - Booth #11
Dominion Leasing Software LLC - Booth #37
ECS Financial Services, Inc. - Booth #16
EDA by Randall-Reilly - Booth #33
Equipment Leasing & Finance Foundation - Booth #1
Equipment Leasing and Finance Association - Booth #39
Fifth Third Bank - Booth #26
FIS - Booth #20
FleetEvaluator - Booth #24
Garnet Capital Advisors, LLC - Booth #6
Great American Insurance - Booth #2
IDS - Booth #19
Ivory Consulting Corporation - Booth #17
JDR Solutions, Inc. - Booth #29
Linedata Lending and Leasing - Booth #4
LTi Technology Solutions - Booth #21
Monitor / monitordaily.com - Booth #7
NETSOL Technologies Americas, Inc. - Booth #40
Odessa - Booth #42
Odessa - Booth #43
Orion First Financial, LLC - Booth #32
PayNet, an Equifax Company - Booth #22
Sopra Banking Software - Booth #9
Specialty Equipment Insurance Services - Booth #13
Wolters Kluwer Lien Solutions - Booth #25
Site Maintenance
Our system is currently down for scheduled maintenance. Your member services will be available again shortly. Please check back soon.